Name: Chris Myers Title: Regional general manager, Americas, U.K. and Europe Company, city: Air New Zealand; Los Angeles, Calif. Number of employees: 300 Recent project: We opened our fifth North American gateway, Houston, in December. First job: I worked in finance with the Bank of New Zealand. Little-known fact about you: I coach two junior rugby teams through the Los Angeles Rugby Club, a great way to give back to the community.
Your Business
Essential business philosophy: My personal mantra is, "Do what you love and love what you do." Best way to keep a competitive edge: Read widely, continually shape a long-term vision, and focus on fluid execution plans. Yardstick of success: I measure success as objective achievement. This isn't always about commercial or metric outcomes; I enjoy chasing goals and especially things people say I can't do.
Chris Myers as a Traveler
What is the most important item you take when traveling? Bose noise-canceling headphones How do you spend your time on board? I catch up on reading and travel with three books: one related to business, one for health and one with an interesting story. What is your favorite restaurant in the world? Restaurant experiences are often a function of the people you are with as much as the food and ambience. I love the views and food from The Shard in London. What is your favorite destination in the world? I adore the Pacific islands, especially Aitutaki in the Cook Islands.
About Air New Zealand
Tell us about Air New Zealand's safety videos. We are famous for unique safety videos that deliver important information with a splash of entertainment that make customers pay attention. Our first, Bare Essentials of Safety, debuted in 2009, and we now have 10 videos amassing more than 65 million views. We most recently teamed with the All Blacks, New Zealand's world champion rugby team, and other rugby greats for an out-of-this-world video inspired by Columbia Pictures' Men in Black. ANZ partnered with The Hobbit franchise in 2014 to create the Most Epic Safety Video Ever Made, featuring cameos from Sir Peter Jackson and Elijah Wood. What can premium travelers expect from the Air New Zealand experience? Our Business Premier cabin offers quality relaxation with a fresh twist. Guests enjoy a good night's sleep on a luxurious 22-inch-wide leather armchair that converts to a fully lie-flat bed with a thicker mattress, fluffy duvet and full-size pillows. Business Premier delivers an unforgettable culinary experience featuring fresh and inventive dishes designed by Chef Peter Gordon. Our amenity kits provide sustainable and certified organic skincare products, sleep masks and socks. Our premium-economy cabin creates ample space and privacy. Passengers on our refurbished Boeing 777-200 aircraft enjoy more personal space in comfortable and luxurious leather seats with individual armrests and leg rests with extendable foot support. On our Boeing 777-300s, customers experience our revolutionary Spaceseat with a design that means the person in front of you can't recline into your space. Air New Zealand chefs and wine consultants created an in-flight dining experience with a genuine taste of New Zealand, serving mouthwatering options complemented by premium New Zealand wines. Travelers can also order snacks and beverages from their personal in-flight entertainment system. Entertainment includes 1,800 hours of content via a personal touchscreen including movies, TV shows, music, sports, games, audio books and more. What can travelers expect from the airline in 2016? This is an exciting year for our North American travelers. Our expanded service between Houston and Auckland opened a feed to the East Coast, meaning a gateway to New Zealand is less than three hours from numerous U.S. cities. In turn, more New Zealanders can visit Texas and other states via Houston, and we are thrilled to increase tourism between the two countries. ANZ commenced service between Buenos Aires and Auckland and will operate between Auckland and Ho Chi Minh City June through October this year. We are committed to building our Pacific Rim strategy, opening gateways and forming alliances for continued growth. We will evaluate additional long-haul routes for launch in 2016.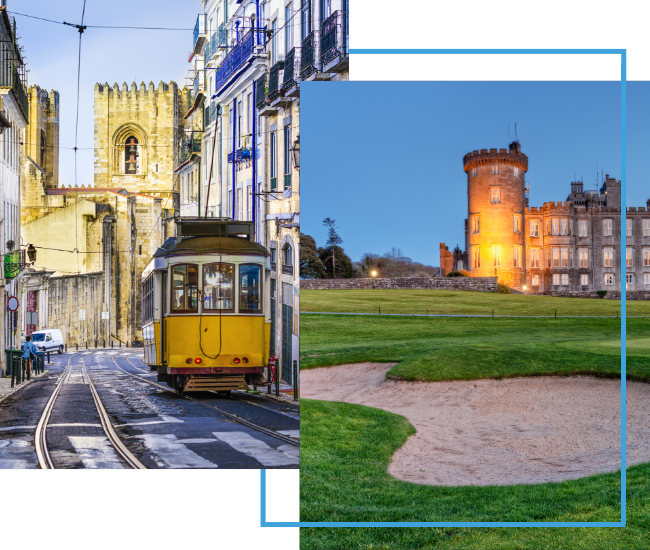 FX Excursions
FX Excursions offers the chance for once-in-a-lifetime experiences in destinations around the world.
Explore Excursions
Less than five years ago the world's first hybrid cruise ship, Hurtigruten Expeditions' MS Roald Amundsen, set sail for Antarctica in November 2019 with 450 passengers. The battery-hybrid-powered ship, named for the first man to cross the continent and reach the South Pole, was built specifically for voyages in polar waters. Its battery-hybrid power reduces the ship's consumption and CO2 emissions by 20 percent compared to equally sized ships.
Sponsored Content
IHG Hotels & Resorts is thrilled to announce the launch of a new mobile product feature for members: IHG Wi-Fi Auto Connect. This feature is now available exclusively in the IHG One Rewards mobile app for both iOS and Android users and will automatically connect IHG One Rewards members to WiFi upon arrival at more than 5,000 IHG hotels worldwide — no separate passwords or log-ins needed. This is in addition to the exciting benefits of being an IHG Business Edge member. IHG Business Edge provides small- and medium-sized businesses access to a user-friendly portal that displays comprehensive spending and savings data while providing the convenience of direct booking with a guaranteed discount.
A few months ago, I flew Polaris business class on a United flight from Dulles (IAD) to Paris (CDG). It was only when I got to my hotel in Paris I realized that I didn't have my iPad or its bag or accessories. Since I had been working on it in the restaurant in the Polaris lounge and then went directly to the gate, I knew I either left it propped up on my table when I packed up or in my business-class seat. But what was the best method to alert the airline about my careless mishap and (hopefully) retrieve it? With spotty data and WiFi, searching for information on my phone was frustrating and slow. Here's what I learned from the anxiety-inducing experience (and unexpected ending) about what to do if you leave something behind on your flight: