Name: Yu-Hern Chang Title: President Company, city: China Airlines, Taipei Number of employees: 12,452 Recent project: Next Generation program First job: Chairman, Department of Transportation and Communication Science/Institute of Telecommunications Management, National Cheng Kung University Little-known fact about you: As a devout Buddhist, the key to my happy enterprise practice is the Three B's Approach: Be Altruistic, Be Grateful, Be Humble.
Your Business
Essential business philosophy: Improving flight safety is most important, but we also continue to create a happy working environment. People form the foundation of the company's sustainable development. Our priority right now, therefore, is the identification, cultivation and retention of talents. Best way to keep a competitive edge: China Airlines continues to introduce new aircraft and create a solid regional and long-haul route network. It will also launch cutting-edge information service on mobile devices. We're committed to our Next Generation products and to refining our brand, cabin and overall service process. Yardstick of success: China Airlines has made customer satisfaction, employee happiness, maximum shareholder and social value its business philosophy since its founding. We strive to become the most reliable world-class airline.
Yu-Hern Chang as a Traveler
What is the most important item you take when traveling? Buddhist scripture, which I read when traveling How do you spend your time on board? Reading What is your favorite restaurant in the world? As a vegetarian, my choices are not as vast as others'. What is your favorite destination in the world? Melbourne, Australia
About China Airlines
Tell our readers about your Boeing 777 fleet and the new cabin. In October 2014, China Airlines began a three-year process of introducing Boeing 777-300ER aircraft with NexGen design crafted by a team of top Asian designers. The NexGen cabin explores the ultimate in Chinese aesthetics and craftsmanship to recreate the ambience of a scholar's study from 1,000 years ago at 30,000 feet in the air. The latest creative and cultural elements from Taiwan and Asia breathe innovation into the classic look. The Sky Lounge offers a culinary and reading space that blends elements of Eastern and Western culture and serves six kinds of Taiwanese tea as well as locally grown coffee with desserts. Selected English and Chinese books are provided. The NexGen cabin includes mood lighting for a unique ambience as well as 78-inch-long, fully lie-flat seats in Premium Business. In premium economy, the seat pitch measures 39 inches and the rigid seatback allows passengers to recline without disturbing other passengers. In economy class, the slim seatback design increases knee space and reclines to nearly 120 degrees. The Family Couch, a first in Asia, adds leg rests to the standard economy seat and can be laid flat to create a comfortable space for long flights. What can travelers expect from China Airlines? China Airlines will take delivery of 14 Airbus A350-900 aircraft in the third quarter of 2016. The new aircraft will operate long-distance European and North American routes — such as Amsterdam, Vienna, Rome and Vancouver — and will feature three cabin classes: Premium Business, premium economy and economy. It maintains the NexGen cabin concept and Family Couch service. The latest A350 aircraft is touted as the most environmentally friendly and most advanced version so far. What can North American travelers look forward to from a visit to Taiwan in 2016? Taiwan is famed for its great food and beautiful scenery. Taiwan's Zen culture offers a perfect recipe for finding inner peace. In today's busy and stressful environment, Zen meditation can help relax the body, breathing and heart to achieve total relaxation. I highly recommend flying to Kaohsiung with China Airlines to purify the soul at Fo Guang Shan Monastery.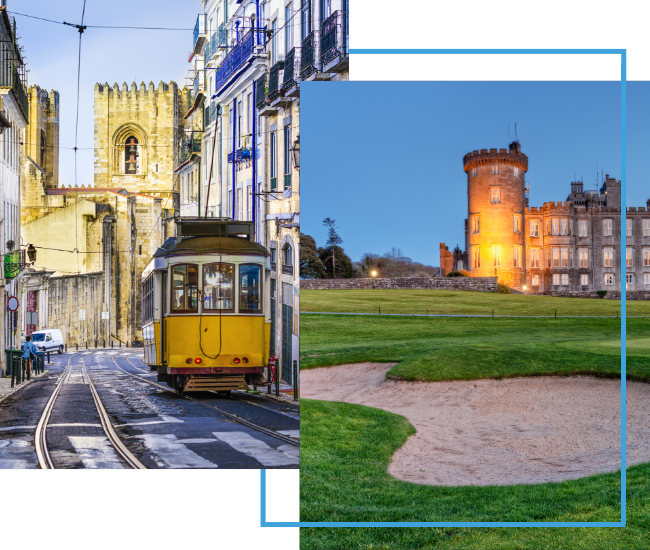 FX Excursions
FX Excursions offers the chance for once-in-a-lifetime experiences in destinations around the world.
Explore Excursions
The Perelman Performing Arts Center (PAC NYC), the cultural cornerstone and final public element of the World Trade Center site, opened this September.  The new performing arts center in Lower Manhattan provides a dynamic home for the arts, serving audiences and creators through flexible venues enabling the facility to embrace wide-ranging artistic programs.
Sponsored Content
Nashville's once-modest skyline continues to evolve as its luxury market grows. Lavish hotel properties are added to the landscape while acclaimed chefs stake claim in the robust culinary scene and premier cultural offerings round out the city's repertoire.
Whether you call secondhand fashion treasure troves "thrift stores," "fripperies," "charity shops," "vintage boutiques" or something else, shifting the paradigm from "old clothes" to "new finds," you may find the best, most conversation-starting souvenirs inside these shops and neighborhoods located in the world's most fashionable cities and a few unexpected places.