Japan's second-largest city, Yokohama has a long tradition of looking outward. Located just 20 miles south of sprawling Tokyo, it was the first treaty port to conduct foreign trade after Commodore Matthew Perry opened Japan to the West in 1854. Yokohama went on to establish Japan's first English-language newspaper and intercity train line, but the Great Kanto Earthquake of 1923 and the firebombing of World War II ended Yokohama's preeminence. Nevertheless, the city has remained a major seaport, and its international outlook is its distinguishing mark.
That international bent is bolstered by the presence of an American naval base in nearby Yokosuka, as well as some 70,000 foreign residents. For its part, Yokohama boasts 193 foreign-affiliated companies, more than any other Japanese city outside of Tokyo. Yokohama maintains overseas offices in Los Angeles, Shanghai and Frankfurt, where it actively recruits investment and new enterprise. Yokohama's main export today is the automobile, one reason that Nissan has announced it will move its domestic and global headquarters to the city in 2010.
Despite a heavy emphasis on trade and industry, Yokohama is not all work and no play. In recent years it has become a popular getaway for Tokyo residents. Yokohama has plenty of charms to dispel the urban blues. About 200 buildings survive from the days when Americans and Europeans took up residence in the 19th and early 20th centuries. The Yamate Bluff district retains much of that colonial legacy, as outlined in the Yamate Museum. The Bluff is the site of the Foreign Cemetery, which holds the graves of some of Commodore Perry's unfortunate sailors. Most impressive among the surviving structures on the Bluff is the Diplomat's House at 16 Yamate-cho, a 1910 mansion that is part of a charming colonial neighborhood known as the Italian Garden.
Yokohama's Bashamichi shopping and administrative district is also marked by treaty days. The Silk Museum in Yamashita Park documents the commodity that made Yokohama a world port in the 19th century, and the nearby Yokohama Archives of History traces the opening of the port to the Western world. The most notable specimen of colonial architecture here is the ornately decorated former Yokohama Bank, now the Kanagawa Prefectural Museum of Cultural History.
The real pulse of Yokohama, however, is strikingly modern, even futuristic. Minato Mirai 21 (MM21) is a forward-looking redevelopment of the old docks that includes Yokohama's top hotels, most stylish restaurants and most expensive shopping centers. MM21 is anchored to the waterfront by the tallest building in Japan, Landmark Tower. On a clear day, you can see Mt. Fuji from the observation post on top. Across from Landmark Tower is another modern colossus, the Cosmo World amusement park. Its calling card is Cosmo Clock 21, designated as "the world's biggest clock." At the time it first started ticking in 1999, Cosmo Clock 21 was also the world's largest Ferris wheel. It has kept on ticking and turning ever since.
While MM21 is Yokohama's answer to glitzy Tokyo, its waterfront location has links to the seaport's storied past. The Yokohama Maritime Museum, constructed on a water-filled dock, boasts an entire sailing vessel, the Swan of the Pacific, which you can inspect stem to stern. MM21 is also the location of the Yokohama Museum of Art, designed by Tange Kenzo to showcase modern creations from East and West. In fact, it is MM21's dedication to the arts that has transformed Yokohama into a vibrant contemporary place worth the daytrip from Tokyo. The old dry docks are now home to some of Japan's top bistros, galleries and boutiques.
While the long crescent of Tokyo Bay commands much of Yokohama's business and pleasure from MM21 to the Bluff, one should not bypass Chinatown (known locally as Chuka Gai). This is the secondlargest Chinatown in the world. There are scores of excellent Chinese restaurants here as well as tiny curio sh ops and tumbling alleyways filled with food and antique vendors.
And, finally, there's a touch of pure Japan here, too. If you head into the hills south of the harbor, you'll fall under the spell of Sankei Garden, a silk merchant's estate where classic inner and outer gardens frame a Tokugawa lord's 17th-century lakeside mansion, tea ceremony house, Jizo temple and three-story pagoda — reminders that while Yokohama is always looking forward and ever outward, it is also gazing back and deep within.
---
LODGING
INTERCONTINENTAL YOKOHAMA THE GRAND
The elegant, sweeping sailshaped tower encases a posh hotel with six restaurants, executive floors and wireless data connections. $$$$
INTERCONTINENTAL YOKOHAMA THE GRAND
1–1–1 Minato Mirai, Nishi-ku
tel 81 45 223 2222
www.ichotelsgroup.com
PAN PACIFIC YOKOHAMA BAY HOTEL TOKYU
Modern, upscale 480-room hotel at Queen's Square shopping complex offers a tea lounge, spa and three executive floors with butler service. $$$$
PAN PACIFIC YOKOHAMA BAY HOTEL TOKYU
2–3–7 Minato Mirai, Nishi-ku
tel 81 45 682 2222
www.panpacific.com/yokohama
SHIN YOKOHAMA PRINCE HOTEL
Half the price of top hotels in Minato Mirai, this 42-story cylinder has fine amenities and a quiet location convenient to train and subway stations.$$$
SHIN YOKOHAMA PRINCE HOTEL
3–4 Shin Yokohama, Kohoku-ku
tel 81 45 471 1111
www.princehotelsjapan.com/en
---
DINING
MANCHINRO HONTEN
The lavish Chinatown landmark serves Cantonese dishes hot off the wok and dim sum in a steaming bamboo basket. $$–$$$
MANCHINRO HONTEN
Yamashitecho, Naku-ku
tel 81 45 681 4004
SERYNA STEAK-DOME
Teppanyaki steak gets the full treatment in a historic Western building overlooking old Bashamichi. $$$$
SERYNA STEAK-DOME
Nippon koa Bashamichi Bldg 9F, 5–70 Benten-dori, Naka-ku
tel 81 45 211 2755
www.seryna.com/english/index.html
SHINYOKOHAMA RAMEN MUSEUM
Upstairs, the history of ramen noodles is on display. Downstairs, a recreation of 1950s noodle joints serves up the real thing. $$–$$$
SHINYOKOHAMA RAMEN MUSEUM
2–14–21 Shin Yokohama
tel 81 45 471 0503
www.bento.com/phgal3.html
---
DIVERSIONS
Yokohama is one of the few cities in the world with a mass transit line that's a tourist stop in itself. In fact, there are five eye-opening stops on the special Minato-Mirai Line that begins at Yokohama Station. The first big stop is futuristic Minato-Mirai Station, where you can ascend Landmark Tower (2–2–1 Minato Mirai, tel 81 45 222 5015, www.yokohama-landmark.jp), shop the malls, explore the galleries at the Red Brick Warehouse (tel 81 45 211 1515, www.yokohama-akarenga.jp) or delve into the Yokohama Maritime Museum (tel 81 45 221 0280, www.nippon-maru.or.jp). At the next stop, Bashamichi Station, stroll the gas-lit avenues of colonial-era buildings designated as national treasures, hike up to the Silk Museum (1 Yamashita-cho, Naka-ku, tel 81 45 641 0841, www.silkmuseum.or.jp) or turn back a few pages at the Yokohama Archives of History (3 Nihon-odori, Naka-ku, tel 81 45 201 2100, www.kaikou.city.yokohama.jp). The Minato-Mirai Line turns around at the upscale Motomachi shopping street, which lies between Chinatown and the historic Yamate Bluff, where the focal point is the Yamate Museum (247 Yamate-cho, tel 81 45 622 1188). Riders can purchase a one-day unlimited "Minato Burari" ticket on this line for about $5. There is also an official full-day sightseeing bus tour (Yokohama Station East Exit, tel 81 45 465 2077) departing at 9:45 a.m. that covers Minato Mira 21, Sankei Garden, the Foreign Cemetery and the Red Brick Warehouse, with a lunch in Chinatown and a harbor cruise, for about $54. The sightseeing bus is an efficient way to take in the main attractions in a single blow while still leaving time for a harbor cruise on the Sea Bass (Yokohama Station East Exit, tel 81 45 671 7719) or an evening of world-class jazz at Yokohama's hottest nightspot, Motion Blue (Red Brick Warehouse 2, 3rd Floor, Minato Mirai, tel 81 45 226 1919, www.motionblue.co.jp).
---
INFO TO GO
Narita Airport (NRT) is the nearest international airport to Yokohama; Narita Express trains (90 minutes, $44) and limousine buses (2–3 hours, $36) link the airport to downtown. Most visitors arrive by train from Tokyo (25–35 minutes, $3–5). Explore the downtown, the Bluff, MM21 and Chinatown on foot or by subway. Visit www.welcome.city.yokohama.jp/eng/tourism.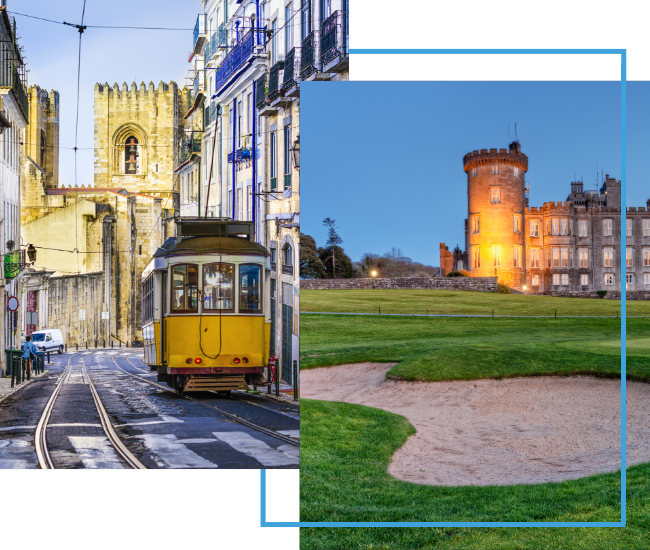 FX Excursions
FX Excursions offers the chance for once-in-a-lifetime experiences in destinations around the world.
Explore Excursions
Red Savannah launched a new series called In the Footsteps of…, which debuts itineraries of well-known figures, the first being Coco Chanel. As Chanel No. 5 celebrates its 102nd anniversary this year, the travel company invites fashion lovers, history enthusiasts and admirers of Coco Chanel to experience the new itinerary, In the Footsteps of Coco Chanel. The experience allows travelers to step into the remarkable life of one of most iconic figures in the fashion world.
Sponsored Content
From the moment you step onboard Air Tahiti Nui's Tahitian Dreamliner, you will be transported to The Islands of Tahiti. The French Polynesian carrier considered every detail to awaken its passengers' senses, creating the feeling you are already on the Islands while 30,000 feet in the air.
Mazatlán, Mexico, has long been an attractive home destination for Canadian and American retirees, but, in recent years, young, digital nomads have also discovered the charms of this coastal city, finding inexpensive accommodations, beautiful weather and plenty of bandwidth for working remotely. The laid-back beach scene definitely eases the transition of relocating to Mexico's West Coast.