IN THE LAND OF LONG AGO and far away, resolute travelers in search of well-being trekked for days — or longer — to sites where healing springs spilled from the earth, just to soak in them or to sip the waters. These places still exist, from the collection of bathing temples left behind in Europe by the Romans to modern spas thoughtfully integrated into landscapes distinguished by natural healing elements.
The world's most brilliant spas honor ancient wellness traditions and protocols in settings that also offer superlative comforts and state-of-the-art products and perks. At the romantic Le Terme della Regina Isabella on the volcanic island of Ischia in the Bay of Naples, guests benefit from the island's multitude of natural thermal springs and mineral-rich mud. Long a coveted retreat for film stars and jetsetters, the spa's physical location is integral to its identity, and it maximizes its location with treatments and therapies that celebrate this organic connection.
"We are very proud of our treatments that incorporate our local mud and thermal waters, which have been established as a result of our advanced research," says Costanza Popolano, spa manager, Le Terme della Regina Isabella. "We offer various therapies and treatments as well as a unique spa experience that involves all the senses and is personalized to each guest. We specialize in customized treatments, which are designed to relax the body and mind as well as nourish the spirit."
Despite the truly subjective nature of defining "bliss," the mind-body connection and authenticity of the spa menu is more essential than it's ever been, given the ever-growing sophistication of spa-goers. Guests at Aji Spa at The Sheraton Wild Horse Pass, located within Arizona's Gila River Indian Community, can indulge in indigenous healing rituals drawn from the local Pima and Maricopa traditions such as the Pima Medicine Massage and the Nahtogig (Four Directions) nourishing body therapy, which includes a serving of prickly pear tea as part of the relaxation ritual.
The heavenly silence of a Japanese ryokan spa is exemplified in the hot, sea-glass blue waters of Takinoya in Hokkaido, where the stone baths open to the sky; and at the private, landscaped gardens for pre- and post-treatment strolls at the baths in Shizuoka at Sanyo-so. In Moscow, those in search of an authentic Russian bathing ritual can choose the Banya Experience by Natura Siberica at the elegant, historic Four Seasons Hotel Moscow. Here Siberian herbs, berries and mineral-infused mud are incorporated into the treatment.
When it comes to that elusive state of bliss, one person's ideal spa destination may be a snow-covered Nordic setting while someone else's might entail views of a tropical beach from a flower-bedecked balcony. When it comes to essentials, overall ambience, atmosphere and how these components contribute to a sense of calm and peace is vital. And, regardless of preference or how perfect the landscape, a prerequisite for true brilliance is seamless, superb service.
"The team has an integral role to play; even amazing spas in fabulous, serene and exotic settings won't succeed unless the spa team have a passion for their work," says Ann Costelloe, spa director, Coworth Park, a sprawling estate in England's Berkshire countryside. "They must have a natural empathy with every guest, the ability to 'tune in,' to create a sense of peace and wellness to match the surroundings."
Coworth Park's inspired architecture brings the elements of space and light directly into play while connecting guests to nature with enormous windows and a wide, welcoming sun terrace. The indoor swimming pool is surrounded by real amethyst crystal sculptures, a stone recognized for its calming and stress-reducing properties; beneath the surface of the water, guests swim to a soundtrack of soothing music.
While Coworth Park's sheer size is impressive, small can be just as effective when it comes to quality of experience. If enveloping yourself in a sanctuary is key to your journey, investigate the intimate settings of the spa at The Milestone in London with its menu of professional services and elegant ambience. Or look into the medically supervised, kur-based health and wellness programs offered in the extreme comfort of Kellner's SPA in Badenweiler, Germany. Each provides a level of personalization with which it's hard to compete.
Embarking on a quest for well-being has become a competitive worldwide industry. Data collected by the International Spa Association for its 2017 report continue to illustrate steady growth in the spa industry, showing an estimated 179–184 million spa visits in the United States 2015–2016. This spa-going demographic ranges from wellness warriors to the simply exhausted, while the proliferation of options can make it a daunting prospect to choose just one destination. (Germany alone has more than 350 spa towns.)
"I feel what makes a spa experience special is knowing that your every need is going to be anticipated and met on every occasion," offers Lisa Browne, spa manager, Amazing Space Spa at Hotel d'Angleterre in Copenhagen. "This is an opportunity to relax and allow your daily concerns and considerations to be left to wait — all while one takes a bit of time, a deep breath, a slice of heaven, and enjoys the pampering they so well deserve."
The outstanding selection of treatments and products at Amazing Space Spa are inspired by Nordic nature and are accompanied by what Browne describes as "impeccable service in the most exquisite environment."
If you want to make the globe stop spinning, if only for a little while, the world is full of glorious choices. Consider the indoor veranda with views of the sea, beach stone massages, spa herb garden and Ocean Glow scrubs at OH! Spa at Ocean House Resort in Watch Hill, R.I.; the outdoor waterfall spa huts at Spa Without Walls at The Fairmont Orchid on Hawai'i Island; the salt cave and winding indoor river at Hotel Adler Thermae Spa Resort in the peaceful Tuscan village of Bagno Vignoni; and the nourishing seaweed wraps, naturopathy and life-enhancing workshops and retreats at Spa Eastman in Canada's Eastern Townships, which also offers polar bathing, steam baths and Kneipp water circuits. Each is a tribute to the wellness industry's ever growing resources for those in search of harmony.
You can even add a slice of history to your journey. At the Friedrichsbad Roman-Irish Bath in the German town of Baden Baden (once known as Aquae Aureliae), spa travelers can step back in time to a world of watery indulgences left behind by Roman soldiers, built 2,000 years ago at the site of natural springs above the ancient Soldier's Bath. The original bath ruins and Roman-built walls are still there, with a slightly more modern temple of soaring halls. Guests participate in a circuit of 17 separate stations and professionally delivered services that include soaking in spring waters that range from cold to steamy.
In the end, your personal definition of tranquility and the recognition of what lifts you from the day-to-day will determine your own ideal spa. Our best advice: Allow the integration of local elements with healing therapies to offer a gentle link to the wellspring of ancient wisdom practices rooted deep in the past, enabling you to experience a true sense of place and an exceptional escape, whichever address in the world you choose.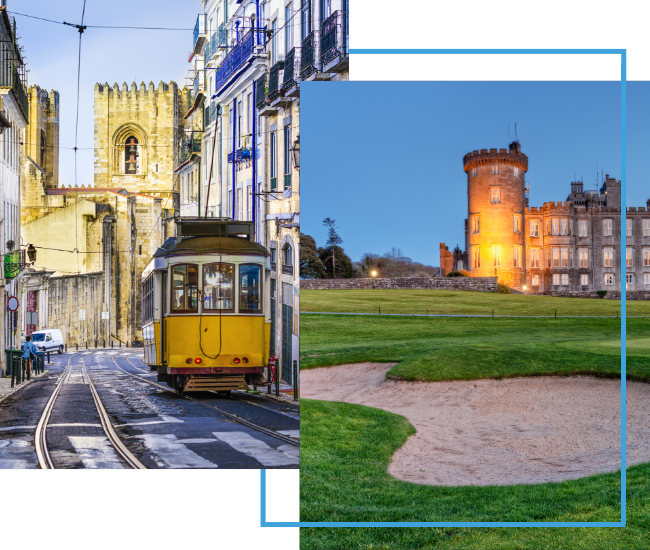 FX Excursions
FX Excursions offers the chance for once-in-a-lifetime experiences in destinations around the world.
Explore Excursions
It's time to start dreaming of your next trip. Here's some destination inspiration for you. Take a visual journey through these U.S. Christmas markets with us.
Sponsored Content
IHG Hotels & Resorts is thrilled to announce the launch of a new mobile product feature for members: IHG Wi-Fi Auto Connect. This feature is now available exclusively in the IHG One Rewards mobile app for both iOS and Android users and will automatically connect IHG One Rewards members to WiFi upon arrival at more than 5,000 IHG hotels worldwide — no separate passwords or log-ins needed. This is in addition to the exciting benefits of being an IHG Business Edge member. IHG Business Edge provides small- and medium-sized businesses access to a user-friendly portal that displays comprehensive spending and savings data while providing the convenience of direct booking with a guaranteed discount.
Everyone loves a good Christmas tree, but these iconic hotels around the world take it one step further with designer-styled trees illuminating lobbies and public spaces, wowing all who enter. From Lela Rose to Louis Vuitton, don't miss these ultra-luxury trees redefining tree decorating as we know it.