Name: William D. Talbert III
Title: President and CEO
Company, city: Greater Miami Convention & Visitors Bureau; Miami, Fla.
Number of employees: 60
Recent project: The 2016 Super Bowl bid; the launch of the new tag line, "It's so Miami," something people used to say all the time; rebranding the Port of Miami to "Port Miami"; opening rail connections from Miami airport to downtown
First job: Park planner in Metro Dade County, now Miami Dade County
Little-known fact about you: I played drums in a high school band and snare drum in the marching brand. I played at the Elks and Moose lodges.
William D. Talbert III's Business
Essential business philosophy: Sell, sell, sell.
Best way to keep a competitive edge: Keep an eye on the competition. Always remind yourself there is a lot of competition out there, even when you are up.
Yardstick of success: The number of jobs we create and sustain within our community, at all levels. In the last three years and three months, hospitality has added jobs.
William D. Talbert III As A Traveler
What is the most important item you take when traveling? Electric plugs
How do you spend your time on board? Domestically, I am a Gogo guy for in-flight connectivity. I listen to books on tape and read newspapers online.
What is you favorite restaurant in the world? Joe's Stone Crab, Miami
What is you favorite destination in the world? Miami, of course. Venice is pretty special.
About Greater Miami Convention & Visitors Bureau
What can business travelers expect from Greater Miami Convention & Visitors Bureau? Full world-class service, responsiveness, creativity. We promote the unique venues other destinations don't have, outdoors year-round. There are incredible choices: farmlands in South Dade, the Everglades, South Beach, Downtown, Midtown, Wynwood (the arts district, with Art Walk the second Saturday of every month). Downtown is thriving; people are moving back in, especially young families.
We created the first restaurant month in the world (August) 11 years ago. It expanded to August and September, and grew into "Miami Temptations" 10 months a year. We also promote spa month in July, museums month, live music month, golf month, shop month and spice month.
What makes Miami unique? Miami has the largest concentration of boutique hotels in the world, 10 to 15 blocks long, five blocks wide, in South Beach. Lincoln Road and Española Way have everything. And visitors have to experience Tantra Restaurant — it's absolutely unique, with a living grass floor in the entrance and bar. How many restaurants have you been in that have grass in the bar? And guess what? "It's so Miami."
As a package, nobody has all the sports we have: college championships, Homestead Speedway, Sony Open Tennis, World Golf Cadillac Championships, Miami Heat, Miami Marlins, Miami Dolphins and, across the county line, the Florida Panthers. Muhammad Ali used to train here at the 5th Street Gym. We're the cruise capital of the world, with 6–7 percent of all overnight visitors here for a cruise. And Miami is the only U.S. city with two national parks.
What is the most challenging aspect of increasing visitors to Miami? Miami is easier to sell today than it used to be. The challenge is that we are on a global platform and need to communicate with the entire world. We have boots on the ground in 45 cities, including Moscow and several in China. We leverage our dollars with Visit Florida, Brand USA and our partners. On the other side of the coin, there is so much competition: cities with new airports, hotels and beaches. But we are unique because we are both tropical and cosmopolitan, a big city in the tropics, right on the water. We are fairly easy to get to, with connections to many cities globally. Our feeder airline, American Airlines, connects with seven cities in Brazil, our No. 1 market; one-third of overnight visitors are from Latin America.
At the end of the day, you need to keep adding to infrastructure. Look at Dubai, Abu Dhabi, China: It takes resources. The Port of Miami Tunnel will open in 2015, taking the big trucks and cruise-related vehicles off Miami streets and funneling them directly to the port, making it easier for cruise passengers to go directly to the ships.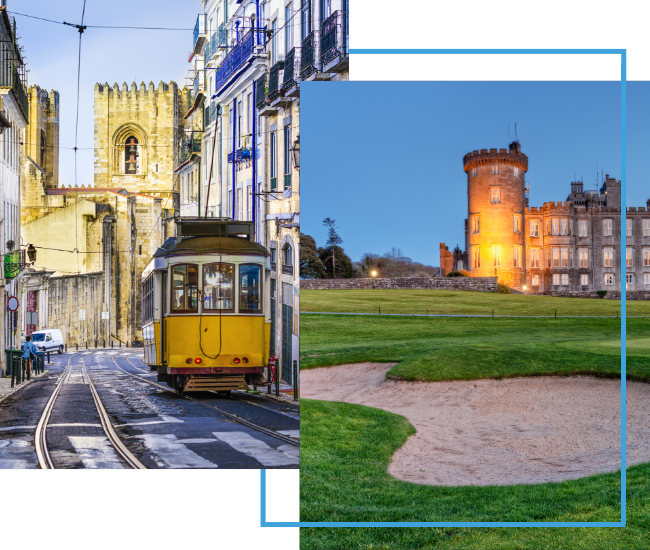 FX Excursions
FX Excursions offers the chance for once-in-a-lifetime experiences in destinations around the world.
Explore Excursions
Less than five years ago the world's first hybrid cruise ship, Hurtigruten Expeditions' MS Roald Amundsen, set sail for Antarctica in November 2019 with 450 passengers. The battery-hybrid-powered ship, named for the first man to cross the continent and reach the South Pole, was built specifically for voyages in polar waters. Its battery-hybrid power reduces the ship's consumption and CO2 emissions by 20 percent compared to equally sized ships.
Sponsored Content
Learning more about our readers' travel habits and preferences ensures Global Traveler delivers the content you desire. As the travel industry has adapted and changed over the last few years, it's more important than ever to connect. To best meet your short- and long-term travel content needs, please help us!
A few months ago, I flew Polaris business class on a United flight from Dulles (IAD) to Paris (CDG). It was only when I got to my hotel in Paris I realized that I didn't have my iPad or its bag or accessories. Since I had been working on it in the restaurant in the Polaris lounge and then went directly to the gate, I knew I either left it propped up on my table when I packed up or in my business-class seat. But what was the best method to alert the airline about my careless mishap and (hopefully) retrieve it? With spotty data and WiFi, searching for information on my phone was frustrating and slow. Here's what I learned from the anxiety-inducing experience (and unexpected ending) about what to do if you leave something behind on your flight: