Nestled along the waterfront of the Thermaïkos Gulf, Thessaloniki (or Salonica to Greeks) sports a laid-back vibe with the perfect blend of metropolitan style and Greek culture. Greece is famous for its nightlife, and the country's second-largest city will not disappoint. Whether you are in town for business or pleasure, once the clock hits 5 p.m., you are in for a treat of local culture, fun and all-night excitement.
Start your evening adventures in historic Aristotelous Square. This waterfront location offers fresh air and a glimpse into local life. Explore the shops or grab a coffee or a bite to eat from one of the many cafés lining the square, and enjoy people- watching before you hit the town. You can easily stroll to nearby sites on foot such as Lefkos Pyrgos, or White Tower, that sits as a beacon on the waterfront. This historic tower houses a museum that stays open until 8 p.m. and lights up beautifully at night. The surrounding neighborhood features stunning gardens to discover, such as Garden of the Afternoon Sun, open around the clock and perfect for a walk in the fresh night air.
For world-class shopping, head to Tsimiski Street, running parallel to the waterfront and lined with an assortment of shops where you can find that special gift or just browse Europe's latest fashions. Nearby Athonos Square offers traditional meat markets, local handicrafts and plenty of places to grab a bite of traditional Greek food.
Greece is famous for entertainment venues known as bouzoukia, traditional late-night venues that combine live music, drinks and dancing. These spots, found all across the city, range from big clubs hosting well-known Greek singers to smaller settings known as skyladika, which feature local, often unknown talent. The entertainment begins around 11 p.m. and goes until the early hours of the morning.
Thessaloniki is one of Greece's most LGBTQ+-friendly cities, with a vibrant nightlife that never seems to quit. Popular nightclubs include eNola, located in the trendy Valaoritou neighborhood, and TS14-Transvestite Café and Bar, where guests can dance the night away from 11 p.m. until early morning, with drag shows, great music and a lively crowd.
However you choose to spend your time after 5 in Thessaloniki, prepare for a night of excitement that will keep you going from sundown to sunup.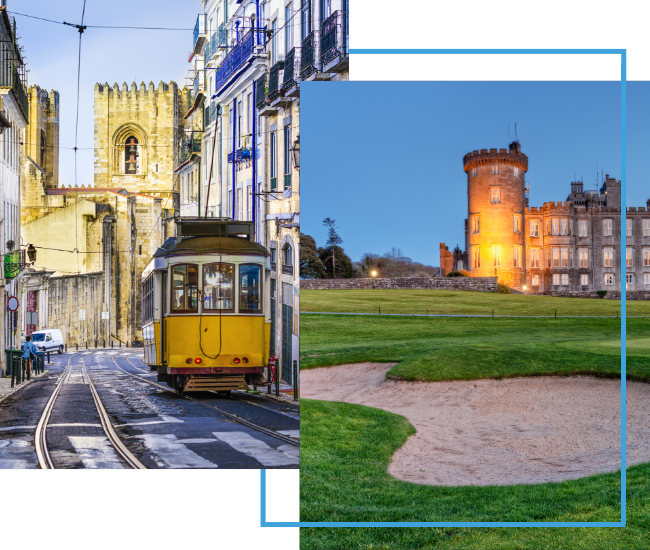 FX Excursions
FX Excursions offers the chance for once-in-a-lifetime experiences in destinations around the world.
Explore Excursions
There's no doubt the northern lights are awe-inspiring and spectacular. Unfortunately, they're also fickle and fleeting, and despite your best-laid plans of checking this item off your bucket list, sometimes Mother Nature's luminescent show just doesn't cooperate. But one cruise line has a new fail-safe in place.
Sponsored Content
The Islands of Tahiti are among the most beautiful and sought-after vacation destinations in the world. The endless images of overwater bungalows with Bora Bora's majestic peak towering over waters of every shade of blue have an intrinsic pull. But with 118 islands and atolls to explore, there is so much more to this spectacular region of the Pacific.
Think you need a degree in sailing to enjoy a yachting holiday? Dream Yacht Worldwide, a leader in yacht charters, wants you to relax and enjoy the journey. Newly expanded to include the British Virgin Islands, Martinique, Tahiti and the Seychelles, the "Easy Crewed" offered by Dream Yacht Worldwide also include charter options in Greece and Croatia.