As we celebrate our 11th GT Tested Reader Survey awards, I'd like to share a few memories of past events. We presented the first awards at the Hudson Theater in New York two days after a blizzard crippled the city. Many award winners, especially those from Chicago, were unable to secure flights or were significantly delayed. Our first guest of honor, Terry Waite, flew Virgin Atlantic Airways from London without major issues. The airline assured me he would make it to New York no matter what, a huge task.
The following year, we secured the Grand Hyatt New York, which had just completed a major renovation. The original owner, Donald Trump, was scheduled as one of our guest hosts. "The Donald" likes top billing and insisted on presenting the final award. Traffic delayed his arrival, so I continued without him. He missed the final award and was ready to give up on the event, but I charmed him into speaking and all went well. He has supported my efforts my entire career, and I appreciate it.
When Jumeirah ran the Essex House in New York, we enjoyed several years of events in the Grand Ballroom, topping 400 attendees. The hotel afforded us the luxury of hosting a sit-down luncheon in a location where executives could easily get back to their offices after the festivities.
More recently, we moved the awards to a festive evening cocktail affair, booking many wonderful venues in Manhattan before settling at our current home, The Peninsula Beverly Hills. The charming Offer Nissenbaum, managing director, and his team make our guests feel more than welcome. This year, top executives from all over the world will gather for our gala at The Peninsula on Dec. 15, with the venue beautifully decorated for the holidays. Actor Michael Yo, our guest of honor on behalf of The Leukemia & Lymphoma Society, will interview winners and entertain us with his comedic take on travel. The GT Tested Reader Survey awards are a great way to kick off the holiday season and make a considerable charitable donation to LLS.
Stay tuned for more changes at Global Traveler in 2015, with new faces and new ways to reach the frequent business/luxury traveler. Our newly launched Web publication, TrazeeTravel.com, is seeing great success, reaching the millennials who are gearing up to take over the baby boom generation as the economic force in travel. These savvy travelers will soon vote for their own travel awards, the Trazees.
Raise a glass and toast our winners as they continue to reach for goal line after goal line in winning your loyalty!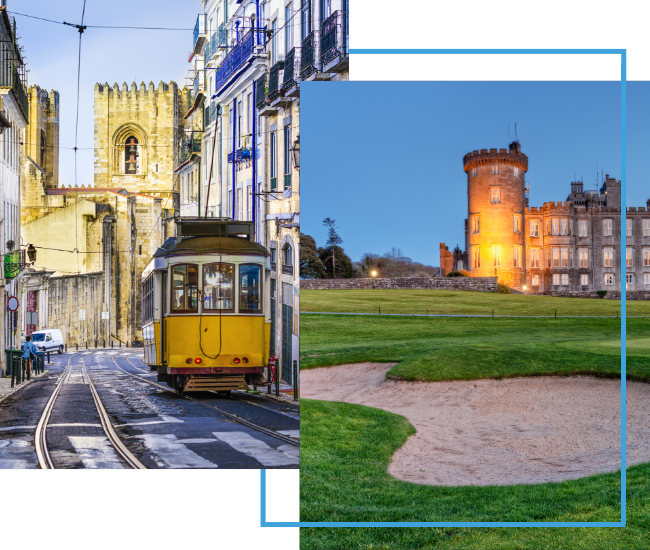 FX Excursions
FX Excursions offers the chance for once-in-a-lifetime experiences in destinations around the world.
Explore Excursions
It's time to start dreaming of your next trip. Here's some destination inspiration for you. Take a visual journey through these U.S. Christmas markets with us.
Sponsored Content
IHG Hotels & Resorts is thrilled to announce the launch of a new mobile product feature for members: IHG Wi-Fi Auto Connect. This feature is now available exclusively in the IHG One Rewards mobile app for both iOS and Android users and will automatically connect IHG One Rewards members to WiFi upon arrival at more than 5,000 IHG hotels worldwide — no separate passwords or log-ins needed. This is in addition to the exciting benefits of being an IHG Business Edge member. IHG Business Edge provides small- and medium-sized businesses access to a user-friendly portal that displays comprehensive spending and savings data while providing the convenience of direct booking with a guaranteed discount.
Everyone loves a good Christmas tree, but these iconic hotels around the world take it one step further with designer-styled trees illuminating lobbies and public spaces, wowing all who enter. From Lela Rose to Louis Vuitton, don't miss these ultra-luxury trees redefining tree decorating as we know it.