Beneath the glittering, neon-charged surface of Tokyo, the economic outlook can seem as gloomy as in any other financial capital these days. But there is one difference. Tokyo has put itself on a golden path to recovery. Japan's "bubble economy" burst in the 1990s, well ahead of the current downturn. Then, from 2002 to 2007, it experienced sustained, if unremarkable, growth. The shallow recovery of the world's second-largest economy ran out of steam again by 2008 as Japan officially entered another recession. Key industries such as automobiles and electronics decreased production, domestic spending tumbled, and the economy continued to pale. In January 2009, the IMF World Economic Outlook Update forecast that Japan's gross domestic product would shrink another 2.6 percent this year before undertaking a modest recovery sometime in 2010.
Despite this dire outlook, Tokyo, with a population of over 12 million, has plenty in reserve. As Japan's industrial, corporate, financial and management center, Tokyo is the base for 47 of the Fortune 500 companies, more than in London, New York, Beijing or Seoul. Leading multinationals such as IBM, Texas Instruments, Pfizer, BASF and Bosch retain their regional headquarters here. Moreover, even in these reduced economic straits, Tokyo-based companies continue to chart new markets throughout East Asia, providing partner firms, especially from the United States, the promise of some smooth sailing in these waters.
Tokyo is still the world's richest metropolitan government, with this year's budget reaching $73 billion. If Metro Tokyo were a nation, it would possess the world's 15thhighest gross domestic product. According to Monocle's 2009 Quality of Life Index, Tokyo is the third-most-livable metropolis on Earth, trailing only Zürich and Copenhagen. Monocle points to Tokyo's "remarkably efficient public transport system and a renewed commitment to greening the city." One factor that contributes to Tokyo's livability is its food. Tokyo boasts more Michelin stars than any other city (227 stars, lighting up 173 restaurants).
What seems to set Tokyo apart from many cities in economic crisis is a vital vision of the future. The buzz phrase in nearly every precinct from Tokyo Bay to the Ginza is "Tokyo 2016." With Tokyo's governor, Shintaro Ishihara, heading the Tokyo 2016 committee, Japan has launched an all-out campaign to host the summer Olympics and Paralympics in Tokyo in 2016. Japan's prime minister, Taro Aso, himself an Olympian during the 1976 Montréal games, has pledged his support with an Olympic reserve fund that guarantees Tokyo's ability to pay for the games, regardless of the overall economic situation.
But Tokyo is not basing its hopes for economic recovery on the Olympic Organizing Committee's ultimate decision of where to hold the games in 2016. Regardless of that outcome, the city has committed itself to creating "the new face of Tokyo." This 10-year plan, known as "Tokyo's Big Change," is geared to mold the city into an urban model for the 21st century.
The focus of "Tokyo's Big Change" is on the greening of the city. The key component lies in developing the shorelines and islands of Tokyo Bay along strict environmental guidelines. The landfill isle of Umi no Mori is being groomed as a "Sea Forest," the first link in a chain of green spaces along a corridor that will connect Tokyo's waterfront to the Imperial Palace. The Waterfront District (Rinkai) is slated to become Tokyo's chief entertainment district, with new housing and water transportation projects aimed at tourists and commuters already underway.
The reshaping of the Tokyo cityscape over the next decade will also sculpt the parks and temples of Tokyo's Ueno District into a "Cultural Forest" and transform the new Toyosu wholesale market district on the waterfront into the city's culinary center. Meanwhile, well west of city center the Tama District is being groomed as Tokyo's Silicon Valley, its location en hanced by the creation of a new ring road and the conversion of nearby Yokota Airport to civilian as well as military transport.
The green facelift of Tokyo also applies to its schools, which will replace their dirt and concrete playgrounds with grass; to its trees, which will double in number to 1 million; to its billboards, which will be trimmed back; and even to its utility poles, which will be clear-cut from the city's core. Overall the city is committed to carrying the lowest environmental load in the world. This carbon-minus Tokyo is scheduled to come onstream nine years from now, with or without a boost from the Olympics.
Other major projects will be less visible but equally sweeping. Tokyo aims to become a model for the "superaging society" by employing its 3 million senior citizens in new roles, increasing research into Alzheimer's disease and redesigning the medical education system to produce better doctors. New tourism programs aim to double the number of foreign visitors over the next 10 years from 5 million to 10 million annually.
For business travelers, the new face of Tokyo will be more than greener and more livable. There are practical returns as well. The 80,000 hotel rooms in the heart of the city will blossom into 135,000 by 2016, opening up more competitive options. A rapid transit link to Narita International Airport (NRT) should reduce that long transfer to just 30 minutes. Tokyo's "ubiquitous technology project" — in which thousands of computer chips are to be embedded into subway stops, sidewalks and lampposts to be read on the run by your handheld device of choice — will make getting around the city a snap, eliminating language and information barriers. These chips are already in operation in Ueno Park and the Ginza. In less than a decade Tokyo should be an open guidebook.
As for the high cost of doing business in Tokyo, the Big Change is being felt here, too. The ring roads, green highways and waterfront renewal projects have already lowered land and office rental costs. And traffic? The city government promises to increase the average speed of cars in Tokyo during rush hour from the current 11.68 mph to a full 15 mph by 2016. (Well, not everything is that big a change.)
Even if the city's 10-year plan fails to put Tokyo in the driver's seat to host the 2016 Olympics, the economic and cultural benefits will be widespread. For foreign visitors, the new face of Tokyo is sure to be friendlier than ever.
---
Diversions
Tokyo's neighborhoods, each the size of a city, are worth repeated rambles. A good starting point is Shinjuku, the pulsating center of 21st-century Tokyo, where you can shop, eat and drink at a thousand glittering outlets. But Shinjuku also has a sense of the past, preserved in the Shinjuku Garden (11 Naito-cho, Shinjuku-ku, tel 81 3 3350 0151). This Meiji-era estate is an especially bright spot if you're there during cherry-blossom season. A few minutes' stroll south from the Shinjuku Garden is one of Tokyo's most famous pieces of history, the Meiji Shrine and Inner Gardens (1-1, Yoyogi Kamizono-cho, Shibuya-ku, tel 81 3 3379 5511).
The north end of Tokyo is headlined by the Ueno District. Take a walk through the landmark Ueno Park and Zoo, recently made easier to navigate with the use of "ubiquitous technology." Then zigzag a bit and you're in Akihabara (Electric Town), the world's largest electronics sales district. This is the place to check out the latest computer games, anime offerings and the newest takes on the handheld digital gadgets that help you get around the city without a guide or guidebook. North Tokyo is also home to the capital's oldest temple, Sensoji (2-3-1 Asakusa, Taito-ku, tel 81 3 3842 0181). Also known as the Asakusa Kannon Temple, this breathtaking complex of Buddhist and Shinto traditions can be entered from the traditional shopping lane of Nakamise.
To explore Tokyo's newest attractions, anchor yourself in Tokyo Bay, future location of many proposed sites for the 2016 Olympics. Here families can enjoy the expanded Tokyo Disney Resort (1-1 Maihama, Urayasu-shi, Chiba, tel 81 47 354 0001) and the seven themed ports of call of Tokyo Disney Sea. The most overwhelming of Tokyo's mega-shopping complexes is also on the waterfront, at Odaiba, where a staggering array of malls are devoted to computer games, Japanese and Chinese merchandise and upscale international shopping. At Odaiba you'll also find the National Museum of Emerging Science and Innovation, devoted to Japan's fixation on robots. Come nightfall, be sure to dip into Tokyo nightlife at the upscale restaurants and bars in the vibrant Ginza and Roppongi districts. Reaching these and other far-flung attractions is fast and affordable when you purchase a one-day unlimited travel pass from a vending machine in one of Tokyo's Metro stations.
---
Info To Go
Narita International Airport (NRT) is 45 miles from Tokyo. The airport limousine bus to hotels takes two hours (about $30). The Narita Express Train to Tokyo Station requires one hour (about $29). The Keisei Skyliner train to Nippon/Ueno Station takes 80 minutes (about $10). Airport taxis are very expensive (more than $300). Downtown Tokyo Metro subway fares cost $1–3, while taxis start at $7; no tipping is expected.
---
Checking In With Wolfgang Krueger
General Manager Shangri-La Hotel, Tokyo
Shangri-la Opened in March 2009. What Attracts International Business Travelers to Tokyo's Newest Hotel?
Shangri-La is very different from other hotel brands. We are deeply rooted in Asia, while some other international luxury hotels in Tokyo are based in Asia but are not rooted in Asia. Exceptional and warm service is our defining feature; we are dedicated to making all guests feel special with a hospitality experience built on time-honored Asian values, yet delivered with modern efficiency. My team and I have been encouraged by the positive feedback from guests, who appreciate our high level of Asian hospitality.
What Tips Do You Have For Guests Who Come To Tokyo On Business?
I strongly recommend choosing a hotel convenient to public transport, which is one of Tokyo's top features. Quick access to Tokyo Station is handy, since it serves as the terminus of the Shinkansen bullet and is the city's railway hub. Our guests appreciate that we are located adjacent to Tokyo Station and within walking distance of Tokyo's renowned Ginza shopping district, the Imperial Gardens, the redeveloped Marunouchi business and retail zone and the historical and cultural center of Nihonbashi.
How Is Tokyo Faring In The Global Recession? What's Your Forecast For Its Economic Future?
We view the recession as an opportunity. In a recession, people tend to focus on the services that are most valuable to them. We are confident that our customers will value Shangri-La's hospitality and return in any economic environment. As the latest luxury property in Tokyo, we have had the time to carefully study the market and prepare to provide the highest levels of service. The Japanese market is a "mature" market and upholds the values of luxury regardless of the economic situation.
There's Plenty To See And Do In Tokyo. What Do You Like To Recommend To Guests?
Tokyo is a wonderful city with many facets, be it viewing spring cherry blossoms along the river in Naka Meguro, watching summer fireworks at Sumida River and Tokyo Bay or enjoying a midnight or early-morning sushi meal in Tsukiji. I particularly enjoy the year-end celebrations in Tokyo, including ringing in the New Year at Meiji Jingu Shrine.
---
Just the Facts
Time Zone: GMT + 9
Phone Code: 81 Japan, 3 Tokyo
Currency: Japanese yen
Entry/Exit Requirements: U.S. passports must be valid for at least six months. Visas are not required for business visits of up to 90 days.
Official Language: Japanese(Nihongo). International business is conducted in English, but interpreter recommended at meetings.
Key Industries: Automobile manufacturing, electronics, banking and finance, medical equipment, biotechnology, IT systems, pharmaceuticals, printing and environmental technologies
---
Lodging
Conrad Tokyo
Its 290 spacious guestrooms, business center, Rainbow Bridge views and Gordon Ramsey restaurants make the Conrad the lord of the Ginza. Tokyo Shiodome Building, 1-9-1 Higashi-Shinbashi, Minatoku, tel 81 3 6388 8000. $$$$
Hotel Okura Tokyo
A member of the prestigious Leading Hotels of the World, this 830-room hotel is a top choice among business travelers. 2-10-4 Toranomon, Minato-ku, tel 81 3 3582 0111. $$$$
Park Hyatt Tokyo
This business-savvy, modern landmark is a favorite of international celebrities and executives. 3-7-1-2 Nishi Shinjuku, Shinjuku-ku, tel 81 3 5322 1234. $$$$
---
Dining
Bon
The Zen art of eating no meat is practiced in the tatamimatted rooms of this Buddhist restaurant dedicated to slow food. 1-2-11 Ryusen, Taito-ku, tel 81 3 3872 0375, $$$–$$$$
Gonpachi Kushi Soba
Festive old warehouse features an open kitchen, cinematically inspired courtyards and an abundance of soba noodles and sushi. 1-13-11
Nishi-Azabu, Minato-ku, tel 81 3 5771 0170, $$–$$$
Inakaya
From shrimp to gingko nuts, you pick the ingredients and the chefs grill them to perfection while you watch. 4-10-11 Roppongi, tel 81 3 5775 1012, $$$–$$$$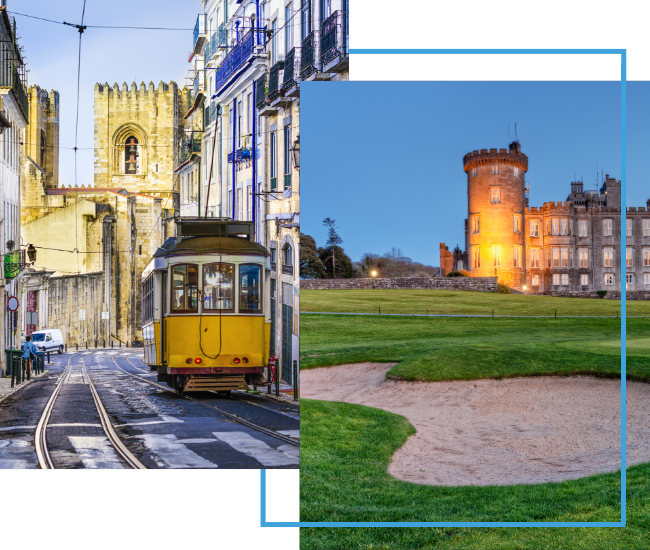 FX Excursions
FX Excursions offers the chance for once-in-a-lifetime experiences in destinations around the world.
Explore Excursions
If fabulous food and beverages are a must-have for any weekend getaway, then look no further than the City of Brotherly Love. Whether your palate has a penchant for vibrant Latin American fare or cozy French cuisine, whether you're an oenophile looking to swirl, sniff and sip your way around the globe or you'd rather sample farm-to-glass cocktails, Philly's got it all this fall. (With the exception of Bolo, which is a short taxi or Uber ride away and definitely worth the trip, the rest of these spots are all within walking distance of each other.)
Sponsored Content
From the moment you step onboard Air Tahiti Nui's Tahitian Dreamliner, you will be transported to The Islands of Tahiti. The French Polynesian carrier considered every detail to awaken its passengers' senses, creating the feeling you are already on the Islands while 30,000 feet in the air.
From Santoríni to Dubai to New York, some hotels just have that "it" factor that draws visitors far and wide. For some hotels it's their proximity to popular landmarks and attractions, for others it's their amenities. But these hotels have something few can claim: a true room with a view.