When the Cayman Islands reopens to global tourism after the restrictions of the COVID-19 pandemic, it will be waiting with open arms. Visitors will once again be able to experience what makes the Caymans a world-class destination — pristine beaches, stunning scenery, magnificent wildlife and its very own brand of kindness: Caymankind.
Caymankind is all about the beauty, culture and heart of the islands. From the welcoming hospitality and the laid-back lifestyle to the incredible landscape and wildlife, the Caymans offers a piece of true Caribbean paradise.
Boasting more than 1.7 million visitors in 2019, the Caymans is clearly well- equipped to show guests a good time.To get a true feel for the island vibe, head to the big island of Grand Cayman where iguanas roam free, waves crash gently on sandy white beaches and smiling locals happily show off the home they love.
In 2016, Troy Leacock, a 10th- generation Caymanian, started Crazy Crab because he wanted to offer a premium tour experience on an intimate level that can turn strangers into friends. This family-run business offers small-boat, chartered tours where guests choose their destinations and tour lengths. This relaxed flexibility epitomizes the easy-going style of the Caymans.
The most popular attraction on the island is Stingray City. Located on a sand bar in the island's North Sound, this attraction consists of a waist-deep sandbar home to a population of southern stingrays. These gentle giants will swim right up to you and eat squid out of your hands. Crazy Crab's guides help guests navigate the experience, making sure everyone explores at their comfort level. The rays are so friendly they will even give lucky visitors a stingray "kiss," proving it's not just the local humans who understand Caymankind.
Crazy Crab also helps visitors experience the diverse culinary culture, showcasing locally grown produce and fresh-caught seafood. A seaside meal is the perfect way to enjoy a beautiful sunset before you segue into a nighttime swim in Bioluminescent Bay. One of only a handful of locations in the world where this natural phenomenon occurs, Bioluminescent Bay is home to microscopic plankton that flash in brilliant shades of bright iridescent blue when disturbed by movement in the water.
On an intimate tour of Grand Cayman, each visitor feels welcomed into the island's heart. It's no wonder visitors return year after year to a paradise that, thanks to the Caymankind spirit, makes them feel like they are coming home.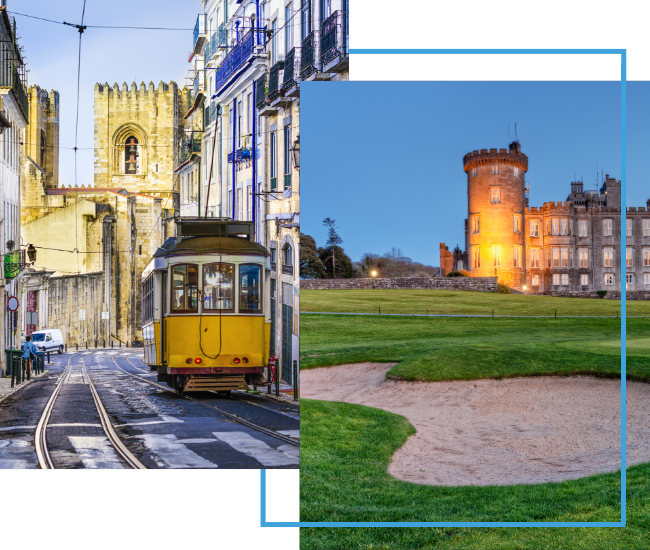 FX Excursions
FX Excursions offers the chance for once-in-a-lifetime experiences in destinations around the world.
Explore Excursions
Think of Tokyo and your mind may wander to the neon signs and bustling crowds of Shibuya and Shinjuku, or the tranquility of the Meiji Jingu shrine, but this huge city offers much to those who explore away from the main tourist areas.
Sponsored Content
From the moment you step onboard Air Tahiti Nui's Tahitian Dreamliner, you will be transported to The Islands of Tahiti. The French Polynesian carrier considered every detail to awaken its passengers' senses, creating the feeling you are already on the Islands while 30,000 feet in the air.
Automotive museums of all sizes will always capture the imaginations of car and racing aficionados. However, the best deliver a lot of substance beyond the machine itself. Some place an emphasis on science and technology or history, while others display iconic cars from film and television. Museums established and operated by the world's top automakers (think Mercedes, BMW, Audi and Porsche in Germany, and Toyota, Honda and Nissan in Japan) have built-in followings.