Name: Scott Wiseman
Title: President, the Americas
Company, city: Cox & Kings; Los Angeles, Calif.
Number of employees: 2,500 globally
Recent project: We relaunched our website, adding more content, dynamic search options and a strong travel agent portal.
First job: When I was 14, I worked as a dishwasher/prep cook at an Italian restaurant.
Little-known fact about you: I was relentless when starting my first job. I worked 40 hours a week all through high school.
Your Business
Essential business philosophy: Over-communication and transparency within your company
Best way to keep a competitive edge: Study business innovations outside your industry.
Yardstick of success: Winning awards voted on by our customers
Scott Wiseman as a Traveler
What is the most important item you take when traveling? First, a sense of humor. Then, my smartphone and sport coat.
How do you spend your time on board? I like to collect articles from newspapers and magazines to read on board. I don't press myself to always work; I allow myself to relax.
What is your favorite restaurant in the world? I like to sample the local flavors of anywhere I travel. It can be a food cart or restaurants, as long as it's indigenous to the area.
What is your favorite destination in the world? Latin America — most recently Peru and Colombia
About Cox & Kings
What can travelers expect from a Cox & Kings tour? A purely custom trip. We take clients' passions and work them into their experience. We provide a full plane-to-plane itinerary they can enjoy. Customers benefit from our relationships with our local contacts to fully immerse them into a destination. We can also offer a philanthropy or culinary focus if they wish.
What differentiates Cox & Kings from other luxury tour operators? We have dedicated destination specialists working directly with our travel professional partners and their customers. These specialists have either lived or worked in their destination for a substantial amount of time. They are able to truly advise about restaurants, hotels, markets, cultural events and museums.
What are your plans for the future? We are enhancing and further developing our current offerings as well as adding new destinations. Our goal is to expand our relationships with key suppliers in our destinations to offer even greater access and immersive cultural experiences and create stronger custom trips. For example, we are working on a Machu Picchu tour option specifically designed for adventureseekers, as well as family trips aimed at the growing market of multigenerational travel.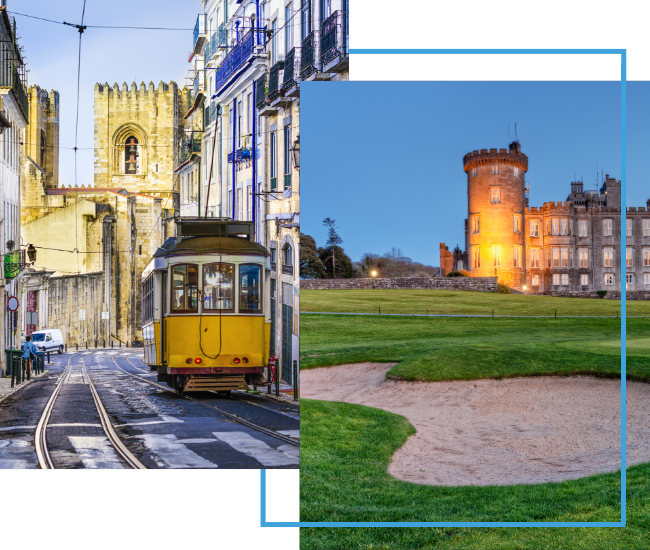 FX Excursions
FX Excursions offers the chance for once-in-a-lifetime experiences in destinations around the world.
Explore Excursions
Less than five years ago the world's first hybrid cruise ship, Hurtigruten Expeditions' MS Roald Amundsen, set sail for Antarctica in November 2019 with 450 passengers. The battery-hybrid-powered ship, named for the first man to cross the continent and reach the South Pole, was built specifically for voyages in polar waters. Its battery-hybrid power reduces the ship's consumption and CO2 emissions by 20 percent compared to equally sized ships.
A few months ago, I flew Polaris business class on a United flight from Dulles (IAD) to Paris (CDG). It was only when I got to my hotel in Paris I realized that I didn't have my iPad or its bag or accessories. Since I had been working on it in the restaurant in the Polaris lounge and then went directly to the gate, I knew I either left it propped up on my table when I packed up or in my business-class seat. But what was the best method to alert the airline about my careless mishap and (hopefully) retrieve it? With spotty data and WiFi, searching for information on my phone was frustrating and slow. Here's what I learned from the anxiety-inducing experience (and unexpected ending) about what to do if you leave something behind on your flight: