It is almost midnight on a summer evening in Ilulissat, a small fishing town on the west coast of Greenland. The sun has finally settled on the far side of Disko Bay, and the blues and pinks and oranges of the sky reflect off dozens of icebergs floating nearby. It is obvious why early Inuit settlers chose the name Ilulissat — which means "icebergs" in the native language — for this colorful town at the edge of an icecold Arctic sea.
The fiery sunset and passing icebergs are an incredible sight for visitors not used to the spectacular beauty of an August night near the top of the world, and I stare in awe at nature's spectacular show. The sun will soon disappear for a few hours, only to rise at around 3 a.m. on the other side of town, where the ice-choked Ilulissat Fjord will turn cobalt blue and moan and crack under the relatively warm rays of morning light.
Ilulissat, with a population of just over 4,000, is not connected to any other Greenlandic town by road, and is a very, very small dot on Greenland's huge land mass. A territory of Denmark, Greenland is the world's largest island, measuring about 2,000 miles north to south and covered mostly with an icecap that is almost two miles thick. This ice is so heavy that Greenland's interior has sunk into a large concave basin, depressed just below sea level. If this ice were to melt completely, the water produced would raise the world's sea level by more than 21 feet, submerging cities including London and Los Angeles. Global warming has put Greenland on the radar screen of scientists, political leaders, journalists and tourists, who gravitate to its geographical edges to witness the melting firsthand.
The Ilulissat Icefjord drains 7 percent of Greenland's ice sheet, so the continued warming of the atmosphere is having a big effect on life here, not all of it negative. "It is not something first-time visitors can notice," says Finn Siegstad, an Ilulissat native, as he walks with me on a small beach at the edge of town. I stop every few steps to bend down and touch the smooth, blue ice of the 3-foot-high mini-icebergs that have drifted onto the pebbly shore. "The warming of Greenland is good for business," Finn says, smiling. "It is bringing in more tourists. Of course, all of these visitors arrive on planes, which help speed up the very global-warming process they have come to witness, but we don't mind. Unemployment in town is zero."
Other evidence of global warming includes a glacier next to a nearby zinc and lead mine that has retreated since the site closed in 1990, exposing an outcrop of ore which will mean the return of drilling to the area. Ships supplying the only factory in town, which processes the local catch for Royal Greenland, a huge state-owned prawn supplier, can now use the harbor throughout the winter instead of just eight or nine months a year, and the warmer water seems to be bringing back the cod fishery as well.
"The sled dogs, too, have it easier. They are working less each winter, with snow arriving later and melting earlier," Finn says as we listen to the incessant barking of the dogs leashed outside Ilulissat's brightly painted wooden homes.
One morning at dawn I join a small tour group of a half-dozen adventurous Europeans on an old Greenlandic fishing trawler for a boat trip to Ilimanaq, a coastal village two hours from Ilulissat, where 80 Inuit people live in one of the oldest and most isolated villages in Greenland. It is so foggy when we motor out of the harbor and into Disko Bay that I cannot see more than 10 feet from the boat. Once we enter the open waters of the bay, the wind picks up; the sharp morning air is so cold that we need to zip our parkas, pull woolen ski hats over our heads and slip on winter gloves. Some of the passengers — those who did not take the guidebook warnings seriously about packing winter clothing for summer trips to Greenland — huddle in Capt. Ole Kristiansen's little pilothouse, listening to Greenlandic folk music on his CD player and popping seasickness pills as if they were M&M's.
Greenlandic fishermen must be a special breed to survive the choppy, iceberg-clogged waters off the coast. Our little fishing boat tosses from one swell to another, rising and falling into the cold, foggy sea every few seconds; an unwelcome spray of icy water hits our faces every time the boat lurches forward into another wave.
The payoff for all this torture is that every few minutes a huge wall of blue ice appears off one side of the boat, its jagged peaks — perhaps 60–80 feet high — hidden in the dense fog above us. It's as if we are floating through the Swiss Alps in a snowstorm. I glance at all the little white blips on Capt. Kristiansen's blue radar screen, each one representing an iceberg: The final scenes of the film Titanic flash before my eyes.
After a few hours of plowing through the sea, the boat pulls up to the small dock of Ilimanaq where, I'm sure, my fellow visitors would have welcomed any signs of global warming. There isn't a tree in sight, and the wind is as biting on land as it was on the sea. The season's first snow will soon fall on the village — home to 60 adults and 20 children who live and work in a few dozen wooden buildings painted bright blue or red. The temperature on this overcast August morning barely reaches 35 degrees.
The village is linked to Ilulissat by boat, and by dogsled when the snow arrives. A resident of the village meets us at the dock and leads us along a wooden boardwalk that is elevated only slightly above the dirt and mud trail connecting the one-room schoolhouse and the fishermen's small houses — each with its own 10 or 15 barking sled dogs — to the community meeting house where we indulge in an Inuit lunch. As I sit in the sparsely decorated dining room eating a traditional village meal of freshly caught halibut, stewed whale and seal meat, I listen attentively as our translator, Vilemina, switches easily among English, Danish and Greenlandic to explain how the village has changed little from its 13thcentury origins.
After lunch I walk by myself for a few minutes to the outskirts of the village. Beyond the perimeter, just past the last wooden house, is rugged terrain of stone and mossy hills; cold, free-flowing streams and a wide and deep horizon that stretches for miles toward the huge mass of the Ilulissat Icefjord and glacier, a UNESCO World Heritage site. I am so mesmerized by the silence, the stark beauty of Greenland's countryside and the sense of complete isolation that I almost miss the boat's departure back to Ilulissat. But Vilemina is pulling the ropes of the large community bell in the village — Ilimanaq's version of instant messaging — and I make my way back across the frozen tundra to the harbor where Capt. Kristiansen has the engines roaring, and I accept a welcome cup of hot tea for the cold ride back.
INFO TO GO
The small airport at Ilulissat, about two miles from town, is located on a beautiful plateau with views of Disko Bay. Taxis, which meet all flights, cost 100 DKK (about $17). Some hotels in Illulissat, including the Hotel Arctic (www.hotel-arctic.gl) and Hotel Hvide Falk (www.hotel hvidefalk.dk), will provide airport transfers for a charge. World of Greenland (www.worldofgreenland.com) operates the excursion to Ilimanaq. The five- to six-hour tour operates daily, May through September, with a minimum of six people. World of Greenland will arrange groups for specific departure dates. Cost is 800 DKK (about $137) per person. Lunch can be arranged for an additional 214 DKK (about $37) per person. For more information, visit www.greenland.com.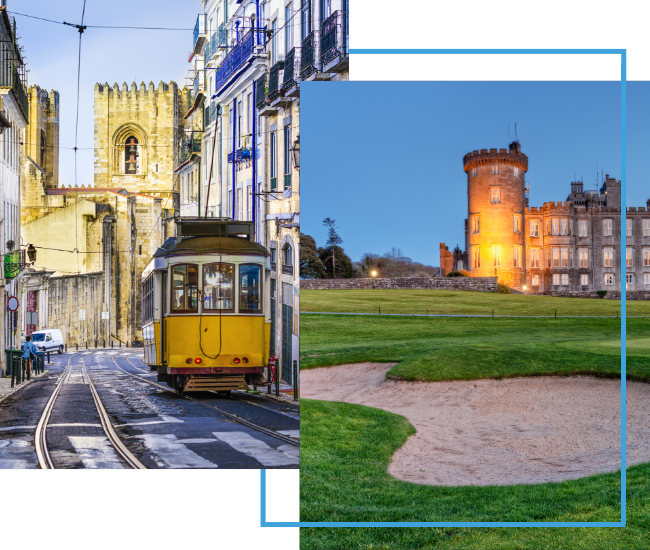 FX Excursions
FX Excursions offers the chance for once-in-a-lifetime experiences in destinations around the world.
Explore Excursions
Corsica with steep, gray cliffs overlooking the Mediterranean and sandy beaches attracting summer visitors, is a French-governed island sometimes confused with Sardinia and Sicily, Italian islands to the south. Fortunately, all three islands share the same love for good wine, food and sun-splashed beaches.
Sponsored Content
The Islands of Tahiti are among the most beautiful and sought-after vacation destinations in the world. The endless images of overwater bungalows with Bora Bora's majestic peak towering over waters of every shade of blue have an intrinsic pull. But with 118 islands and atolls to explore, there is so much more to this spectacular region of the Pacific.
If you're ready to do a little holiday catch-up with your besties, make a beeline for Conrad New York Downtown. The lobby metamorphosed into a holiday forest of heavenly scented, decorated Virginia Spruce trees. Make your first stop ATRIO Barista Station in the lobby for a complimentary hot spiced apple cider (until Dec. 3) or hot chocolate (Dec. 22­–24).