Cabin fever got the best of me on a recent Sunday afternoon. I've been recovering from foot surgery, on orders not to drive for four weeks followed by another two weeks with limited mobility.
Needing an excuse to get out of the house, never mind out of the state or out of the country, I convinced my husband to take me for an old-fashioned Sunday drive. With no particular place to go, we headed for the coast. We spent a couple hours meandering along scenic roadways and taking an occasional detour — just because we felt like finding out where an interesting road led. We discovered the answer to a decades-old mystery when we brazenly drove through a rusty gate, past worn-looking "private property" signs, to the end of a peninsula where we found what looked like a summer retreat, deserted in winter. We ended the afternoon sipping steaming Irish coffee, snug in one of our favorite pubs. Driving around in our automobile with no particular place to go turned into one of my favorite ways to spend a winter day.
While I've been discovering hidden treasures in my own backyard, our well-traveled contributors have been exploring the world. Richard Newton reports on the meetings, incentives, conventions and exhibitions industry in Singapore and shares tips on exploring his favorite neighborhood in Moscow. Ron Bernthal takes a look at the business climate in Doha, and Susan Finch explores Iceland with friends in tow. Beth Reiber offers advice for entertaining clients in Hong Kong. Barbara Radcliffe Rogers and Stillman Rogers dig the nightlife in Hamburg. Terry Gardner warms up in Miami while Victoria Abbott Riccardi kicks back in Costa Rica, and our own Kimberly Krol seeks adventure in Israel.
Plus, we bring the action to you with a recap of our 10th Annual GT Tested Reader Survey awards celebration at The Peninsula Beverly Hills, and we kick off our annual silent auction to benefit The Leukemia & Lymphoma Society. We have a lot of ground to cover. Let's get going.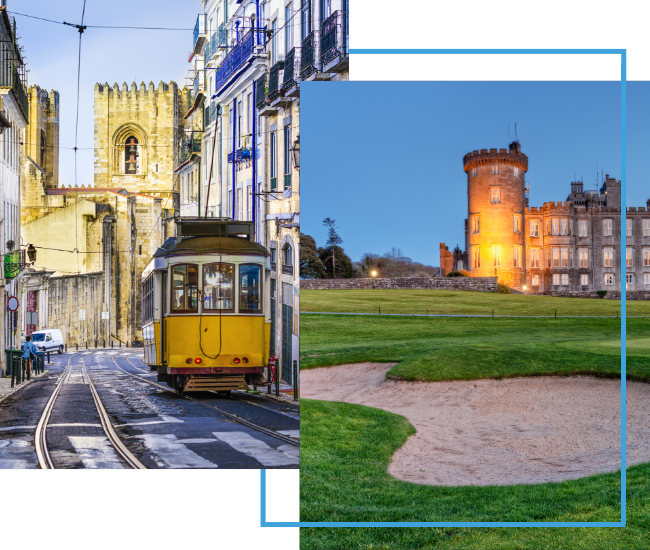 FX Excursions
FX Excursions offers the chance for once-in-a-lifetime experiences in destinations around the world.
Explore Excursions
One thing  surprising about the Prince Edward Island capital is its abundance of shops specializing in affordable, fashion-forward jewelry rendered in sterling silver, vermeil, 14K gold and semi-precious stones. Whether you prefer delicate pieces or bold wearable art, you can be assured the pieces for sale are inspired by the maritime island setting and, therefore, specific to the place where they are created. Here are a few shining, woman-owned examples:
Sponsored Content
United Airlines is in the midst of a major initiative to modernize its fleet over the next several years. After first announcing the plan in 2021, planes fitted with United's signature interior are finally beginning to appear across the airline's narrowbody fleet of Boeing and Airbus planes. United flyers are sure to notice these enhancements from the moment they step on board: Each new or updated plane sports remodeled seats, seatback entertainment screens for everyone, Bluetooth connectivity and more, all adding up to a better experience on every journey.
Norway, a haven for visionary artists, architects and designers, showcases an exceptionally diverse array of cultural attractions. This year, the country commemorates exciting milestones and unveilings captivating enthusiasts of the arts, from iconic scenic routes to new museums to gallery openings. Up Norway features these new offerings in personalized itineraries catered to aesthetes.