THEY DON'T CALL PARIS THE CITY OF LIGHTS for nothing, as anyone who has strolled its storied cobblestone streets in the evening and witnessed the Eiffel Tower twinkling on and off in the night sky knows.
But while a twilight stroll has its charms, for visitors looking to party, take in a show and, of course, dine, Paris has it all.
For lovers of traditional French cabaret, featuring scantily clad dancers in feathery headdresses, perennial favorites include the Folies Bergere, Le Moulin Rouge, the Lido de Paris and Chez Michou. The shows are fun or a little cheesy, depending on your point of view, but they spring from a long tradition in Paris, and the costumes have to be seen to be believed.
Another classic is a dinner cruise along the Seine, where you won't get your best meal in the city but you will see iconic sights from Notre-Dame to the Musée d'Orsay in their illuminated glory.
Michelin-starred restaurants abound in Paris — just ask your concierge for tips — but for a less formal experience, try Spring, where 2017 James Beard Award-winning chef Daniel Rose serves up a single four-course menu. Unlike most Parisian eateries, dinner begins as early as 6:30 p.m., considered unfashionably early for locals but a boon to jet-lagged travelers.
Or head to Le Fantôme for street food, late-night cocktails and classic arcade games — Pac-Man needs no translation — open until 2 a.m.
For cocktails served with a hint of intrigue, try the so-called hidden bar behind the doors of Lavomatic, a laundromat near République whose signature drink is called Drunk in Love.
Still awake? Concrete on the Seine is the first dance club in Paris licensed to stay open 24/7.
Want to sing? Yes, karaoke has arrived in Paris, most notably at BAM Karaoke Box Richer and BAM Karaoke Box Sentier, both offering private suites, dining and cocktails.
LGBTQ-friendly hot spots are sprinkled throughout Paris, especially in the Marais district. Try Le Duplex jazz club, one of the oldest gay bars in Paris; La Mutinerie, a lesbian bar with dance, yoga and music; and OPEN Café, with its welcoming vibe for both locals and tourists.
If all this seems a little noisy, take in a play via Theatre in Paris, which projects English translations known as surtitles onto overhead screens at some of the city's most captivating shows.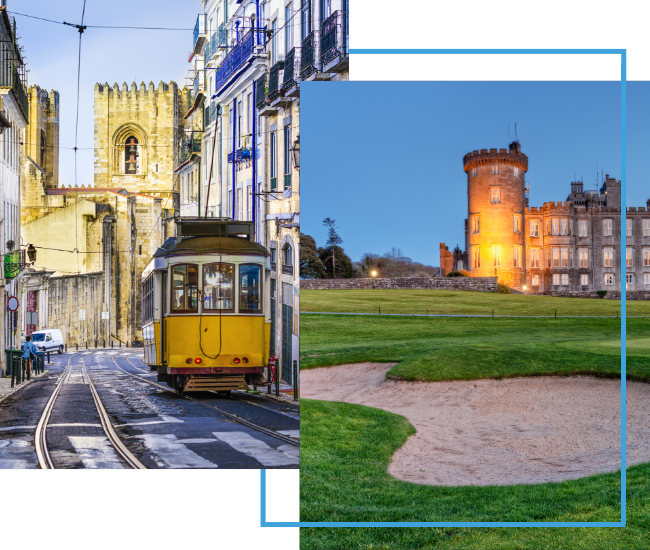 FX Excursions
FX Excursions offers the chance for once-in-a-lifetime experiences in destinations around the world.
Explore Excursions
It's time to start dreaming of your next trip. Here's some destination inspiration for you. Take a visual journey through these U.S. Christmas markets with us.
Sponsored Content
The Islands of Tahiti offer a range of captivating activities for travelers with diverse interests, from hiking to breathtaking waterfalls, riding horses on secluded beaches; swimming with sharks; or immersing in Polynesian culture through traditional dance, music and art. For watersports enthusiasts, the crystal-clear lagoons offer exhilarating experiences like surfing, kiteboarding and paddleboarding. And if you're looking to relax, the pristine beaches, overwater bungalows and tropical sun offer the perfect setting. With 118 islands and atolls to explore, island hopping is an excellent way to experience the full diversity of The Islands of Tahiti. With its blend of adventure, culture and relaxation, The Islands of Tahiti offer a truly unique travel experience.
Everyone loves a good Christmas tree, but these iconic hotels around the world take it one step further with designer-styled trees illuminating lobbies and public spaces, wowing all who enter. From Lela Rose to Louis Vuitton, don't miss these ultra-luxury trees redefining tree decorating as we know it.