THERE ARE TWO JAPANS. We can visualize them both: the neon-lit, concrete and asphalt, high-tech, ultra-modern nation; and the land of geishas, tea ceremonies, Zen gardens and minimalist interiors.
How far apart are these two Japans? You could say they are separated by more than 70 years. The Japanese economic miracle since World War II propelled the country into the 21st century. Most of the major cities have radically transformed, often rising from bombed-out ruins. But one city, founded in 794 and for many centuries the imperial capital, survived unscathed and has remained largely preserved: Kyoto. In that respect, the two Japans are separated by the 35 miles between downtown Osaka and Kyoto's historical Gion district.
In fact, the demarcation is not as clear as that. Despite the architectural and cultural trappings of the past that form the popular view of Kyoto, both ancient and modern coexist within the city, often overlapping. The two Japans are so integrated here that with just a few strides or the merest flick of your gaze, you can move from one to the other.
Kyoto has long been a major center of higher education and is home to some of Japan's (and the world's) top-ranking universities. Academic excellence is one of the driving forces of Kyoto's advance into the future, with university research projects often spinning off to create commercial companies and sometimes entire industries.
For instance, under the auspices of Innovation Hub Kyoto, a facility founded in 2017, medical researchers pioneer new advances in regenerative medicine. Harnessing local expertise and providing the funds to enable young innovators to compete on the global stage, the facility aims to establish Kyoto as the Silicon Valley of regenerative medicine. It's a project that could potentially change all of our lives.
Many of us have already had our lives changed by a Kyoto-based company. In the 19th century, a local company was founded to make traditional hanafuda playing cards. The company's name translated as "leave luck to heaven."
In the 1950s, it began to expand into new areas, including the manufacture of laser shooting games, and was quick to embrace the possibilities of electronic gaming in the 1970s. It continues to dominate that sector. That modest card manufacturer is now one of the most recognizable brands on the planet: Nintendo. It continues to be based in Kyoto, in Minami-ku — South Ward — one of the city's 11 districts.
Other innovative companies based in Kyoto include GLM, a manufacturer of electric sports cars; Kyocera (which makes electronic components); and Omron (which makes medical equipment). These companies, and many others in the city, are modern manifestations of a traditional Japanese ethic: monozukuri, which translates as "thing making."
Here monozukuri has been repurposed into what is collectively referred to as "the wisdom industry," combining old philosophies with new technologies. In the process, Japan's tendency for insularity has been set aside. Foreign participation in Kyoto's wisdom industry is actively encouraged, both on the academic side and in the entrepreneurial realization of new products and concepts. The Kyoto Chamber of Commerce and Industry provides advice to foreign nationals wishing to work or invest in the city.
If you arrive by train at the futuristic Kyoto Station (as the majority of visitors do, usually from Tokyo or Osaka), there is little sign of the quaint, traditional city you were expecting. This is modern Japan in all its gaudy, sci-fi glory. Step out of the vaulted interior and you're in no doubt you're at the heart of a city of 1.4 million people. The Kyoto Tower — an architectural cousin of Seattle's Space Needle — soars above you, presiding over busy streets.
A short distance to the north, in Gion District, it all changes, and your preconceptions are realized. Here, ramshackle wooden buildings fringe paved alleys. There are vistas that appear little changed in centuries. That impression is compounded if you're lucky enough to see a geisha walking to or from work in her white makeup, hair piled and pinned, garbed in a silk kimono and wooden shoes.
Along the alleys she looks perfectly in place, but at intersections she must mingle with everyone else at the crosswalks, waiting for the green light. In those moments, as so often in this beguiling city, the two Japans are one.
CHECKING IN WITH TOMOKO NAKAMURA
Owner, Ryokan Yoshida-Sanso
What opportunities does Kyoto offer Americans? Many Americans have already experienced Japanese culture at home. They will be familiar with some of the foods, with anime and manga and with many of our traditions. In Kyoto visitors can participate in the culture and learn many new things about it. They can study Zen, take part in calligraphy, learn the customs of Zen gardening, discover ceramics and pottery, and take part in a tea ceremony. They will not just see Japanese culture in Kyoto, they will be part of it.
What cultural differences should visitors be aware of when visiting Kyoto? There are many small cultural formalities they might not be familiar with. For instance, it is important to take your shoes off when entering a house. In some houses, slippers are provided. But always make sure your socks are clean and without holes. On visiting the bathroom, you will often switch to a separate pair of slippers for hygiene reasons.
How does Kyoto differ from other cities in Japan? Other cities lost their heritage, but in Kyoto it is preserved. The pace of life is slower and more relaxed. For the Japanese, Kyoto is a most important city. It is what and who we are.
What are the key developments to look for in the future? For me, Kyoto's future is also its past. Other Japanese cities are developing every year, so much and so quickly that soon they can't be recognized. In Kyoto we must save and protect what we have. It is important for us as a people to preserve such things as our traditional architecture, art and craft. My hope is Kyoto will develop without changing the things that make it special.
Which local attractions do you recommend? There are many more things to see and do here than can be experienced in one lifetime. Kyoto has beautiful, quiet surroundings, and I especially recommend taking a walk in the mountains on the east side of the city, particularly Yoshida-yama and Ginkaku-ji (the Silver Pavilion). The Philosopher's Path in Higashiyama district is a wonderful place for contemplation and is at its most beautiful in spring when the cherry blossoms are out. The most popular temples and shrines are always worth visiting, even though they can be busy. But we also have many other temples and shrines where not many people go, and you can enjoy them in peace.
Things to Do in Kyoto
Prepare to visit temples and shrines. With more than a thousand of them in Kyoto, they can't be avoided, and many are must-see attractions. Chief among them — and probably the most photographed spot in Kyoto — is Fushimi Inari-taisha, a mountainside complex of shrines. Anticipate some walking; the highlight of the complex is a 2.5-mile trail lined with some 10,000 vermillion-painted torii (wooden gates). The gates are the headline feature, breathtaking in design and sheer number. But also look out for hundreds of fox statues along the way. Inari is dedicated to the gods of both rice and business, and the fox is considered their messenger. A visit here is not just a tourist excursion, it's an auspicious pilgrimage for anyone seeking to do business in Kyoto.
The gods of rice are also the gods of one of the most popular by-products of rice, saké (rice wine). Fushimi, Kyoto's saké district, houses the majority of the city's 46 saké breweries. The waterways lacing the district provide the breweries with one of their key ingredients: soft water. In huge vats in picturesque wooden buildings, water and fermented rice combine to make the potent drink (which can have an alcohol content of up to 20 percent). The most famous brewery, Gekkeikan, opens to visitors every day 9:30 a.m.–4.30 p.m. The tour includes free tastings, so it's perhaps best not to schedule any business meetings immediately after your visit.
Other unmissable sacred sites include Kinkaku-ji, also known as the Golden Pavilion, an achingly beautiful temple covered in gold leaf seemingly floating on its own reflection within a placid pond. The temple has been rebuilt more than once since it was originally constructed in 1397, most recently in 1955 following a fire.
Another outstandingly photogenic temple is Kiyomizu-dera, where the wooden main hall, constructed on a scaffold, provides views of the city and the surrounding forested hills.
Kyoto Imperial Palace harks back to the city's long tenure as the capital of Japan. In common with many historical sites in Kyoto, you can only tour the exteriors of this complex of buildings; the interiors are too fragile to accommodate the volume of visitors.
Kyoto is renowned for its Zen gardens, the most famous of which is Ryōan-ji, in which an expanse of gravel carefully raked around several rocks creates a serene backdrop for quiet contemplation.
Gion district is the living manifestation of historical Kyoto. With its preserved streets and ancient teahouses, it's the part of the city that most visitors keep coming back to throughout their stay; there's always something new (or, more accurately, old) to discover here.
Kyoto Info to Go
Most visitors arrive at Kansai International Airport, situated on an island in Osaka Bay, 60 miles by road from downtown Kyoto. The fastest transfer is by Japan Railways Haruka express train; the journey takes about 75 minutes. From Tokyo's Narita International Airport catch the Airport Express train to Tokyo Station and then switch to the Shinkansen — bullet train — for the journey west to Kyoto. The total journey time should be around four hours.
Kyoto: Just the Facts
Time zone: GMT +9
Phone code: Country code: 81 City code: 75
Currency: Yen
Key industries: Tourism, retail, higher education, medicine, IT, nanotechnology
COMING AND GOING
All U.S. citizens require a passport valid for the duration of the visit to Japan and an onward/return ticket. U.S. citizens are eligible for visa-free entry on stays of up to 90 days. Visa-free entry does not permit you to work in Japan, and you cannot change to another visa status during your stay. If in doubt, contact the Japanese Embassy before embarking on your visit.
OFFICIAL LANGUAGE
Japanese
Where to Stay in Kyoto
HOSHINOYA KYOTO Just 15 minutes by riverboat shuttle from downtown, yet the hilly woodland setting beside the Oi River is authentically rural. Serene, traditional rooms. 11-2 Arashiyama Genrokuzan- cho, Nishikyo-ku $$$$
THE RITZ-CARLTON, KYOTO This new build opened in 2014 is already established as one of the best hotels in Japan, boasting a sophisticated blend of traditional and modern architecture and décor. Kamogawa Nijo-Ohashi Hotori, Nakagyo-ku $$$$
RYOKAN YOSHIDA-SANSO A ryokan is a traditional Japanese inn. This one is practically a palace; it was the residence of Emperor Akihito's uncle. Excellent location close to many attractions. 59-1 Yoshida Shimo-ojicho, Sakyo-ku $$$$
Restaurants in Kyoto
KIKUNOI Enjoy incredible local cuisine in a refined setting. Deserving of its three Michelin stars, Kikunoi's set menu comprises at least 10 courses. Reservations essential. 459 Shimokawara-cho, Higashiyama-ku $$$$
YAMAMOTOMENZO There's usually a line at this noodle bar par excellence — always a good sign. Menus in English are available. 34 Okazaki Minamigosho-cho, Sokyo-ku $$
YONEMURA Located in Gion, this fusion restaurant melds a Japanese grounding with European and Indian influences. Counter seating enables diners to watch the chefs at work. 481-1 Kiyoi-cho, Higashiyama-ku $$$$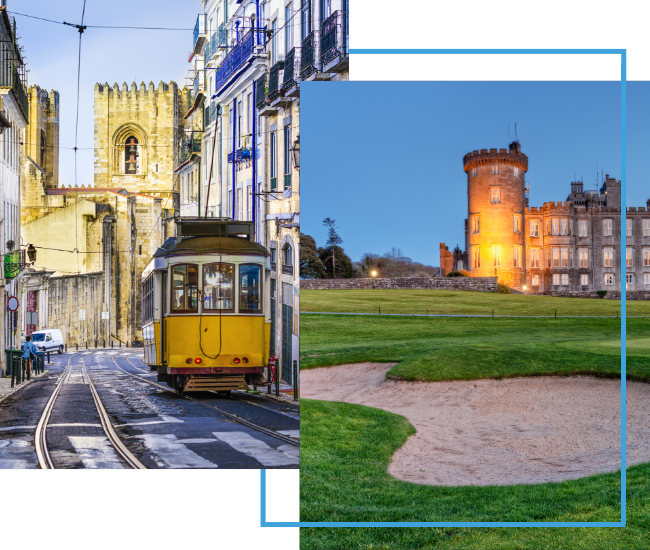 FX Excursions
FX Excursions offers the chance for once-in-a-lifetime experiences in destinations around the world.
Explore Excursions
While the 372-passenger Viking Polaris expedition ship, launched in September 2022, falls midway in size between Viking Cruises' intimate river cruise ships and large-scale ocean ships, it is operated with the same attention to detail and personalized service.
Sponsored Content
Learning more about our readers' travel habits and preferences ensures Global Traveler delivers the content you desire. As the travel industry has adapted and changed over the last few years, it's more important than ever to connect. To best meet your short- and long-term travel content needs, please help us!