Name: Jorge Goytortua
Title: Executive vice president, global sales
Company, city: Grupo Aeromexico, Mexico City
Number of employees: More than 13,000
Recent project: Incorporation of the Boeing 787 into the Aeromexico network
First job: Mexicana Airlines
Little-known fact about you: I have a passion for my family, and I am a workaholic.
Jorge Goytortua's Business
Essential business philosophy: Develop strong and lasting relationships with our clients by providing effective and professional service.
Best way to keep a competitive edge: Aeromexico stays competitive by renovating our fleet on a regular basis to offer our passengers the most modern technology. The average age of our aircraft is nine years.
Yardstick of success: We are successful when we understand the needs of our passengers in order to serve them through hard work, experience and knowledge, with an emphasis on service and integrity.
Jorge Goytortua as a Traveler
What is the most important item you take when traveling? A battery charger for my cellphone and iPad
How do you spend your time on board? Usually I take a 30- to 40-minute nap, which starts during taxiing, and then I review emails.
What is your favorite restaurant in the world? The Signature Room in Chicago
What is your favorite destination in the world? Prague; Washington, D.C.; and Oaxaca, Mexico
About Grupo Aeromexico
What makes Aeromexico unique? Aeromexico operates more than 600 daily flights to more destinations than any other Mexican airline, connecting our passengers to 47 cities in Mexico, 18 in the United States, 10 in Latin America, three in Europe, two in Asia and one in Canada. We created the first frequent-flyer program in Latin America, Club Premier, designed to reward customer preference and loyalty, with more than 3 million members. Aeromexico operates 11 Salones Premier (VIP lounges) in Mexico.
What changes can travelers anticipate at Aeromexico? Aeromexico is the first Mexican carrier and among the first in the world to operate the Boeing 787 Dreamliner, the airline industry's most current and best-equipped aircraft, considered the 21st-century airplane. The aircraft will serve flights from Mexico City to New York, Paris and Tokyo starting this month, with features like Sky Interiors (LED) lighting; premium leather seats, including flat beds in our Clase Premier (business) cabin; a window-dimming system; and an individual touch-screen entertainment system, among others.
How does Aeromexico meet the challenge of competing in a global industry? Aeromexico is a founding member of SkyTeam, an alliance with 19 airlines offering 15,000 daily flights to more than 1,000 destinations in 178 countries and 530 VIP lounges worldwide. Moreover, we have alliances with Delta Air Lines, Alaska Airlines, WestJet, TAM and Avianca, among others, that increase our connectivity around the world.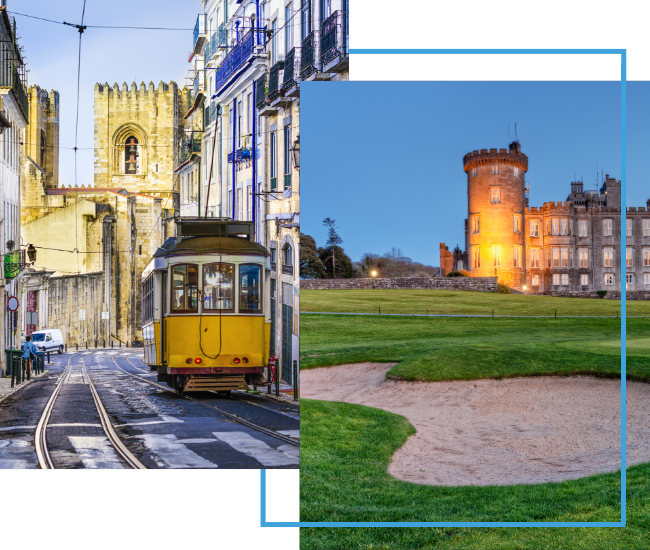 FX Excursions
FX Excursions offers the chance for once-in-a-lifetime experiences in destinations around the world.
Explore Excursions
Less than five years ago the world's first hybrid cruise ship, Hurtigruten Expeditions' MS Roald Amundsen, set sail for Antarctica in November 2019 with 450 passengers. The battery-hybrid-powered ship, named for the first man to cross the continent and reach the South Pole, was built specifically for voyages in polar waters. Its battery-hybrid power reduces the ship's consumption and CO2 emissions by 20 percent compared to equally sized ships.
A few months ago, I flew Polaris business class on a United flight from Dulles (IAD) to Paris (CDG). It was only when I got to my hotel in Paris I realized that I didn't have my iPad or its bag or accessories. Since I had been working on it in the restaurant in the Polaris lounge and then went directly to the gate, I knew I either left it propped up on my table when I packed up or in my business-class seat. But what was the best method to alert the airline about my careless mishap and (hopefully) retrieve it? With spotty data and WiFi, searching for information on my phone was frustrating and slow. Here's what I learned from the anxiety-inducing experience (and unexpected ending) about what to do if you leave something behind on your flight: