Name: John T.A. Vanderslice
Title: Global head, luxury and lifestyle brands
Company, city: Hilton Worldwide; McLean, Va.
Number of employees: 25,000-plus
Recent project: Waldorf Astoria is adding 13 new hotels in more great places, including Berlin, Edinburgh, Jerusalem, Beijing and Panama. Conrad Hotels & Resorts is adding 15 new properties to its portfolio, including the highly anticipated Conrad Pezula Resort & Spa, Conrad Dubai, Conrad Algarve and Conrad Seoul.
First job: Painting dorm rooms at Fairfield University
Little-known fact about you: My middle initials, T.A., stand for Thomas Aquinas; I share this middle name with my brothers, father and son.
Your Business
Essential business philosophy: Plan your work, work your plan.
Best way to keep a competitive edge: Stay innovative. While all luxury hotels pride themselves in great service, we take it one step further. We've launched True Waldorf Service across all 22 Waldorf Astoria Hotels & Resorts, which ensures personalized service from the moment guests book their trip to the time they depart. Each guest is offered a personal concierge who remains the guest's main contact before, during and at the end of the stay. With our upcoming Conrad amenities offering, we will be the first hotel brand to offer guests a choice of three amenity lines.
Yardstick of success: I always say success is the sum of details well executed.
As a Traveler
What is the most important item you take when traveling?
My G-Shock watch goes with me everywhere. It's solar powered and updates automatically when I enter new time zones.
How you spend your time on board: Work, sleep, movies. In that order.
Favorite restaurant in the world: My favorite is 32 East in Delray Beach, Fla. Its James Beard Award-winning executive chef, Nick Morfogen, only cooks with the freshest ingredients and sources everything locally.
Favorite destination: Rome. From its history to its restaurants, it's a spectacular city to visit.
About Your Brand
What can travelers expect from Hilton's luxury brands?
Conrad Hotels & Resorts is Hilton Worldwide's luxury brand for today's modern, sophisticated traveler. By focusing on the individual, Conrad offers guests a world of style, service and connection in gateway cities and exclusive leisure destinations around the world. Across five continents, in key cities and the most sought-after resort destinations, Conrad delivers the greatest luxury of all — "The Luxury of Being Yourself." Waldorf Astoria Hotels & Resorts is Hilton Worldwide's luxury brand of landmark hotels, each representing worldly sophistication and unparalleled guest service.
What makes Hilton luxury brands' guestrooms unique?
Each Conrad is a dynamic reflection of its city and culture. Waldorf Astoria guestrooms should feel "Better than Home," where residential comforts and effortless technology dovetail to provide a memorable experience.
What is the most challenging aspect of launching new properties?
The most challenging aspect is finding the right property for the right brand. Whether executing new builds or converting existing hotels, the location, the look, the surroundings have to be right. A few great examples include acquiring the award-winning Waldorf Astoria Chicago and our plans to convert The Caledonian in Edinburgh to a Waldorf Astoria. For Conrad, we just opened Conrad New York, a 463-suite luxury hotel in Battery Park City in lower Manhattan, bringing our signature Conrad style to the heart of New York City.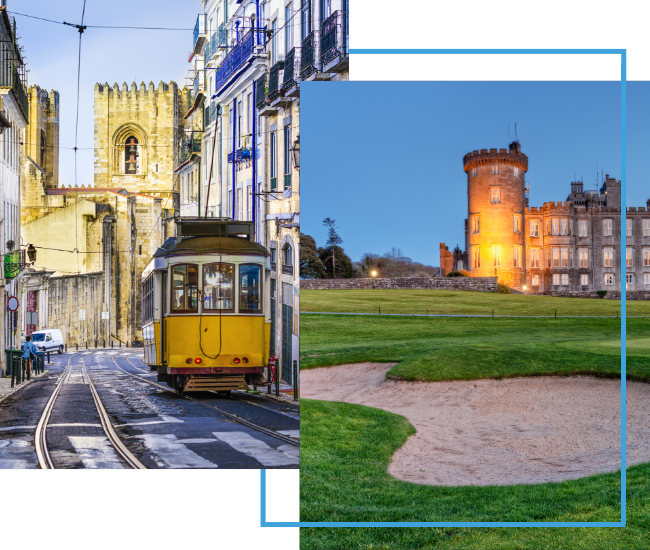 FX Excursions
FX Excursions offers the chance for once-in-a-lifetime experiences in destinations around the world.
Explore Excursions
It's time to start dreaming of your next trip. Here's some destination inspiration for you. Take a visual journey through these U.S. Christmas markets with us.
Sponsored Content
Nashville's once-modest skyline continues to evolve as its luxury market grows. Lavish hotel properties are added to the landscape while acclaimed chefs stake claim in the robust culinary scene and premier cultural offerings round out the city's repertoire.
Everyone loves a good Christmas tree, but these iconic hotels around the world take it one step further with designer-styled trees illuminating lobbies and public spaces, wowing all who enter. From Lela Rose to Louis Vuitton, don't miss these ultra-luxury trees redefining tree decorating as we know it.