OFTEN REFERRED TO as the "Rainbow Nation" due to the country's multicultural diversity in the wake of apartheid, South Africa is the economic powerhouse of Africa. Cape Town, Durban and Kruger National Park have historically attracted the majority of tourists, while Johannesburg's gritty image made it more of a transit point — until now.
Jozi, or Joburg, as it is affectionately known by locals, is synonymous with apartheid, evidenced by the Apartheid Museum and the rising tourism industry that provides tours to former townships such as Soweto (home of the Mandela Museum) and Alexandra.
Farther afield, the Cradle of Humankind, a UNESCO World Heritage site and an anthropological gem, draws history buffs. It has produced some of the oldest fossils ever found, some dating back as far as 3.5 million years ago.
The modern and cultural heart of Joburg, however, is the Maboneng Precinct, an integrated, mixed-use community where people play, live and work. The precinct's pioneer development, Arts on Main, serves as a hub for the city's creative community and consists of work spaces, boutiques and galleries. Developed in a converted early- 1900s bonded warehouse, Arts on Main preserves the historic aspects of the building and contributes to Joburg's urban regeneration.
The most visited part of the revitalized precinct, Market on Main highlights regional foods and local design. Taking place every Sunday, the market features global cuisine and launched to provide a relaxed space for makers to trade and for locals and visitors to spend their weekend leisure time. For traditional South African cuisine, Pata Pata is a lively spot boasting a large wine selection.
Also in the precinct, Main Street Life features panoramic views of Joburg and the POPArt: Theatre, as well as the Bioscope, a 68-seat cinema showcasing local and international independent films. One of the most recent additions to the area, the Museum of African Design offers an urban museum space designed to showcase African contemporary art and design, reason enough to extend one's stay in Johannesburg beyond a stopover.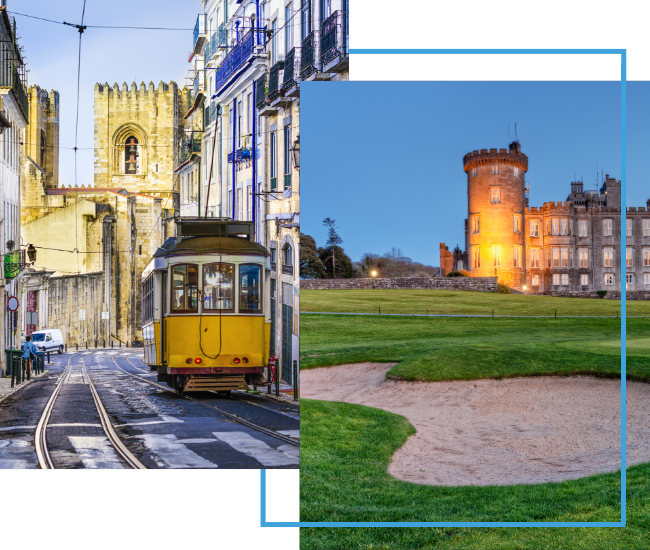 FX Excursions
FX Excursions offers the chance for once-in-a-lifetime experiences in destinations around the world.
Explore Excursions
More than 22 million visitors pour into Bangkok each year, adding to the roughly 11 million residents of the Thai capital famous for its bustling streets. Packed with food carts, markets and cultural spectacles, life in Bangkok is unusually defined by its vibrant street scene, both day and night. That means you don't necessarily need a solid plan when heading out on any given evening.
Sponsored Content
Experience the life-changing destination of Greece by exploring its island gems in the Ionian Sea. Scattered off the western coastline of Central Greece, to the south of Peloponnese, the Ionian Islands are an island group comprising large and small islands.
As first-time restaurateurs, but with plenty of hospitality-related experience, Ria and Kevol (Kev) Graham were not entirely comfortable opening their first restaurant in the Brooklyn neighborhood of Williamsburg, where several upscale restaurants and 5-star hotel dining is just a block away. And to make matters worse, they opened in July 2020, when New York City was in the middle of the COVID-19 pandemic.