GETTING TO BHUTAN is half the challenge; getting around is the other half. This mountain kingdom in the Himalayas has made the most of its natural defenses, quietly developing at its own pace, picking and choosing what to accept of the modern world. Time and again you will be immersed in scenes straight out of the Middle Ages, only to be brought back to the 21st century abruptly — for instance, by a Buddhist monk extracting a smartphone from the folds of his robe. It's that kind of place.
Arriving by air (as most visitors do) is not for the faint-hearted. "The mountains will be much closer than you are used to," the Drukair pilot invariably warns as the descent begins. And sure enough, as the Airbus tips and turns through a succession of valleys, the mountain walls close in. With one final tight turn and a stomach-churning nose dive, the plane touches down at Paro International Airport.
The airplane door opens onto a country unlike any other. You inhale pristine air as you descend the steps and cross the apron to an ornate terminal that resembles a Buddhist temple. Forested mountains loom all around.
Bhutan claims to be the greenest country in the world, with good reason. The virgin forests absorb around 6 million tons of carbon annually, while the country's annual carbon emissions amount to around 1.5 million tons, making it the only carbon-negative country on Earth. By 2020 its food production will be 100 percent organic, and by 2030 the nation aims to produce zero waste.
As the crow flies, the airport lies just 14 miles from the capital, Thimphu. But you soon discover journeys in Bhutan are rarely straight. The roads hug precipitous mountainsides, wending along valleys, across bridges and over high mountain passes. A head for heights is useful. A recent upgrade to the main east-west highway has shortened journey times, and the drive to the capital from the airport now takes about an hour over a distance of 34 miles.
Thimphu, which occupies a beautiful, broad valley, expanded and modernized considerably in recent years, yet it remains unmistakably Bhutanese. Almost all of the buildings — including the few international chain hotels — are designed in the traditional style, with wood-framed windows and roofs with overhanging eaves.
As traffic increased, the city made an attempt to introduce traffic lights. (Thimphu is one of the last world capitals without them.) Local drivers found them impersonal and campaigned successfully for the return of traffic policemen at busy intersections. Their intricate choreography remains one of the many charming oddities of life here.
The kingdom's long-standing insularity continues to limit foreign investment. While there are undoubtably opportunities for outside investors, all business must be done on Bhutanese terms, which means plenty of red tape and a plethora of restrictions designed to protect the environment and national culture. The biggest sector is hydropower, harnessing the many raging rivers to create electricity for export to neighboring India. Agriculture continues as an important part of Bhutanese life, especially the cultivation of maize, rice and chili peppers (the essential ingredient of local cuisine).
Tourism is perhaps the sector best suited to foreign involvement, though again local regulations can make for a challenging business environment. Bhutan deliberately pursues a policy of "low volume, high value" tourism. All foreign visitors on group tours must pay a tariff of $250 per day while they are in the country (with a $40 surcharge for groups of one or two). Independent travel is discouraged.
The tariffs and limits on visitor numbers help to preserve Bhutan's unique ambience. Few experiences beat attending a tshechu, a Buddhist festival held in one of the regional dzongs (an imposing cross between a castle and a monastery). Imagine being plunged into Shakespearean England. For the duration, plays and dances are performed to a raucous audience of rural people in traditional dress, many of whom walked for days to get there. It's as close to time travel as you can get.
While the rest of the world has homogenized, the Kingdom of the Thunder Dragon (as Bhutan is often called) remains a land apart.
CHECKING IN WITH JOHN REED
Country Manager, Amankora Lodges
How long have you been in Bhutan? About 16 years. I arrived here in April 2003. Bhutan is renowned as one of the greenest countries in the world. How important are environmental considerations for Amankora?
Exceptionally important. Since day one we have worked to keep our footprint to a minimum, from how we handle our water treatment to energy conservation, [from] segregation of waste for recycling and kitchen waste for composting or animal feed to eliminating all plastic straws and plastic water bottles (we bottle our own water). We also work with suppliers to reduce packaging.
What cultural differences should Americans know about when visiting Bhutan?
To begin, the Bhutanese are a welcoming community. There's no barrier between "us and them." Visitors to the kingdom are treated with high regard and respect, and English is widely spoken. What visitors do need to be aware of is the Bhutanese are exceptionally respectful of their king and the extended royal family and also of their religion, the Buddha and various saints and deities. They are fun-loving, appreciate jokes, humor and camaraderie.
What are the key developments to look for?
Immediate news is the completion of the upgrading of the east-west highway. The widening of the highway has been a challenging guest experience for the past five years, but now with completion the travel times are much shorter and smoother between our lodges. Beyond this, we are adding additional amenities to our lodges, including swimming pools, enhanced comprehensive spa facilities and a couple of high-altitude trekking camps.
Which visitor attractions do you especially recommend?
Tiger's Nest and Kyichu Lhakhang, as well as Dumtse Lhakhang in Paro; Cheri Goemba and Simtokha Dzong in Thimphu; the Giligang hiking trail and the Punakha Dzong in Punakha; the Longtey hiking trail and [a] visit to the monastic training school in Gangtey; Tamshing Lhakhang and the beer and cheese factory in Bumthang. There are many others, but these are some of the highlights.
Things to Do in Bhutan
Taktshang Goemba — Tiger's Nest Monastery — is Bhutan's most famous site and an absolute must-see. But there's a drawback. Visiting this incredible building, perilously built into a near-vertical cliff face, requires a serious uphill trek. From the trailhead, up a switchback path, an ascent of around 1,800 feet will finally put you on a level with the monastery, scenically perched on the opposite side of a deep valley. The hike, in the thin air of high altitude, is strenuous, but near the top sits a café where you can recover. If the prospect of the steep hike is too daunting, the only other option is to ride by mule. From the café, the final path to the monastery can only be completed on foot. The building, a meticulous restoration opened in 2005 after the monastery had been destroyed by fire in 1998, remains breathtaking in every sense.
Bhutan's major towns are usually dominated by a dzong, a formidable combination of castle and monastery. Most welcome visitors, and each holds an annual tshechu, a colorful Buddhist festival. Check in advance if your visit to Bhutan will coincide with a tshechu and plan your schedule accordingly (bear in mind the dates of a tshechu are determined by the lunar observations and can be delayed by a day or two at short notice). Although it's not mandatory, many foreigners choose to wear traditional Bhutanese garb when attending a tshechu: for men, a robe called a gho, and for women a silk dress known as a kira. The most popular tshechus are those held in Paro (March), Thimphu (September) and Bumthang (November).
Bhutan's national obsession is the sport of archery, and on weekends archery tournaments often take place at dedicated fields in Paro and Thimphu. In a fascinating spectacle, rival teams taunt each other as individual archers take aim.
Beyond the cultural attractions, trekking proves the main lure for tour groups. The Himalayan foothills provide some spectacular hikes, visiting remote communities and monasteries. The trekking heartland is the central region of Bumthang, with its beautiful valleys and abundance of important Buddhist sites.
Bhutan Info to Go
International flights arrive at Paro International Airport, four miles from the city of Paro and 34 miles from the capital, Thimphu. Regular scheduled flights connect to Bangkok (BKK), Delhi (DEL), Kathmandu (KTM) and Singapore (SIN). Due to the tricky terrain, delays due to poor visibility are common, and all arriving aircraft carry enough fuel to divert if landing in Bhutan isn't possible. For those opting to arrive overland, there are three entry points from India. Phuentsholing is the primary border crossing. The drive from there to Thimphu takes approximately five hours.
Bhutan: Just the Facts
Time zone: GMT +6
Phone code: 975
Currency: Bhutanese ngultrum
Key Industries: Hydropower, agriculture, forestry, tourism
OFFICIAL LANGUAGE
Dzongkha. English is widely spoken and is the instructional language in schools.
COMING AND GOING
All U.S. citizens must have a passport valid for at least six months after arrival and must obtain visa clearance before traveling to Bhutan. Visa applications take at least seven working days to process; you cannot purchase an air ticket until your visa is secured. At the point of entry you must provide two passport photos for the paperwork and pay a visa fee of $40. In addition, a daily tariff of $250 is levied on all visitors to the country (the rate drops to $200 from December to February and June to August). Visitors staying for longer than six months must submit to an HIV/AIDS test.
Where to Stay in Bhutan
AMANKORA BUMTHANG LODGE The understated luxury of Aman's 16-suite lodge in Bumthang is perfect for recuperation after the rigors of a Himalayan trek. The property's own spa offers a range of treatments. Jakar, Bumthang $$$$
AMANKORA PARO LODGE One of five exquisite Aman lodges in Bhutan features minimalist elegance in tranquil surroundings. The Paro outpost is convenient to the airport. Near Kuenga Chhoeling Palace, Paro $$$$
LE MÉRIDIEN THIMPHU International hotel chains have only recently ventured into Bhutan and must conform with the local culture and architecture. This swanky hotel is built in Bhutanese style. Chorten Lam, Thimphu $$$$
Restaurants in Bhutan
BUKHARI Overseen by an Indonesian chef, Bukhari offers an eclectic international menu or the option of a Bhutanese set menu. Enjoy a beautiful semicircular dining area arranged around a stone fireplace. COMO Uma Paro Hotel, Paro Valley, Paro $$$
FOLK HERITAGE MUSEUM RESTAURANT A favorite of the late Anthony Bourdain, who featured it in one of his final programs, the restaurant offers a great place to sample Bhutan's unashamedly fiery cuisine. Kawajangsa, Thimphu $$
THE SWISS GUEST HOUSE Bhutan and Switzerland — both mountain nations — have shared a special friendship for decades. In chalet-like surroundings originally built for expatriate Swiss dairy workers, enjoy Swiss cuisine, including cheese fondue and bratwurst. Jakar, Bumthang $$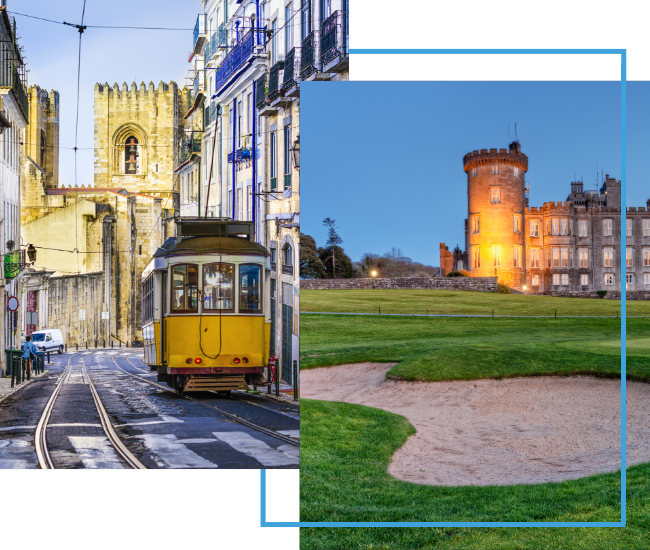 FX Excursions
FX Excursions offers the chance for once-in-a-lifetime experiences in destinations around the world.
Explore Excursions
If fabulous food and beverages are a must-have for any weekend getaway, then look no further than the City of Brotherly Love. Whether your palate has a penchant for vibrant Latin American fare or cozy French cuisine, whether you're an oenophile looking to swirl, sniff and sip your way around the globe or you'd rather sample farm-to-glass cocktails, Philly's got it all this fall. (With the exception of Bolo, which is a short taxi or Uber ride away and definitely worth the trip, the rest of these spots are all within walking distance of each other.)
Sponsored Content
Are you looking to enhance your business trip with a little leisure? Look no further than Portugal, a country renowned for its captivating blend of history, culture and natural beauty. And with TAP Air Portugal, you can effortlessly transform your business trip into an unforgettable bleisure adventure. Discover why Portugal and TAP Air Portugal are the perfect combination for an enriching and rejuvenating experience.
From Santoríni to Dubai to New York, some hotels just have that "it" factor that draws visitors far and wide. For some hotels it's their proximity to popular landmarks and attractions, for others it's their amenities. But these hotels have something few can claim: a true room with a view.