Name: Huang-Hsiang Sun
Title: President
Company, city: China Airlines; Taipei, Taiwan
Number of employees: 10,822
Recent project: Developing eco-friendly service, plus the Greater China Connection and Next Generation programs
First job: China Airlines' traffic staff at Taiwan Taoyuan International Airport
Little-known fact about you: I enjoy having fun with my grandchildren.
Your Business
Essential business philosophy: As a leading carrier, teamwork and consistent innovation are important, based on the principles of "safety first," "service plus," "eco must" and "innovation best." These are my key values as well.
Best way to keep a competitive edge: View the big picture while handling the details. The voice of internal and external customers gives China Airlines a strong motivation in product innovation and procedure alteration to achieve value and control cost.
Yardstick of success: Find magnificent values through customers' requests and employees' happiness to accomplish my personal success.
Huang-Hsiang as a Traveler
What is the most important item you take when traveling? Books or magazines of all kinds
How do you spend your time on board? Catching up on reading
What is your favorite destination in the world? After all my travel experiences, my favorite destination is still my hometown: Taipei, Taiwan.
About China Airlines
What can travelers expect from China Airlines? Headquartered at Taoyuan International Airport near Taipei, China Airlines is Taiwan's largest full-service airline and one of Asia's leading carriers. CAL is also the only airline to provide direct flights between Taiwan and the United States with first-class cabin service. A member of SkyTeam since 2011, CAL is proud to offer one of the most exquisite services combining the elegance of Chinese culture with advanced modern comfort.
What makes China Airlines' business class unique? In October 2012, China Airlines completed an upgrade program of nine Boeing 747-400 aircraft with all-new cabins. Passengers in retrofitted business class can enjoy not only attentive service provided by our excellent air crew but also new facilities including ergonomic seats, an advanced video system with more than 101 movies and entertainment programs, and expanded personal space free from disturbance.
China Airlines cooperates with leading restaurants and culinary artists such as W Hotels to design the signature dishes and light bites for business travelers. As an active supporter of eco-friendly service, we use mostly local ingredients in our in-flight meals to reduce CO2 emissions. On certain routes like Taipei–Frankfurt, in-flight delicacies are even labeled with caloric content, which allows passengers to be health conscious while enjoying the journey.
What are China Airlines' future plans in North America? China Airlines has been deepening its presence in the U.S. market for years. We will continue to collaborate with another SkyTeam member, Delta Air Lines, through codeshare to meet travelers' demands for more transit options to inland U.S. cities.
One of our priority missions is to streamline our fleet and upgrade service quality. CAL has ordered 10 Boeing 777-300ER planes and will fly the first of these aircraft to U.S. destinations starting in 2014. With pleasant brand-new features, traveling on China Airlines will no longer be mere flying but will be a customized, relaxing entertainment experience in the skies.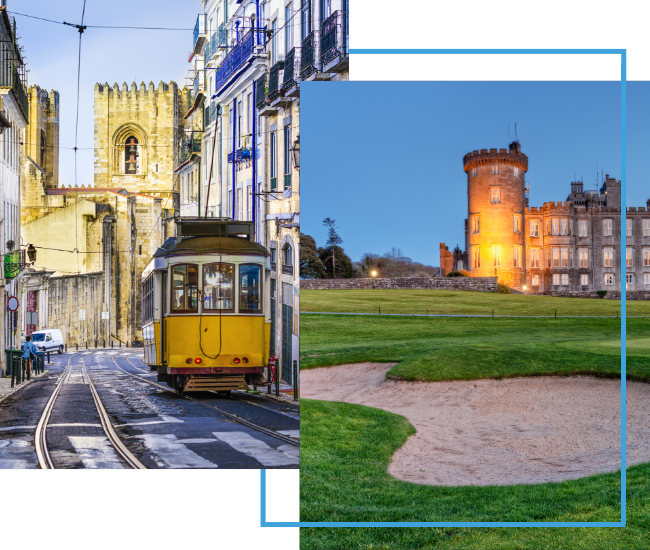 FX Excursions
FX Excursions offers the chance for once-in-a-lifetime experiences in destinations around the world.
Explore Excursions
There is something magical about sipping a glass of local wine while watching the sun slip into the Aegean Sea as the afterglow tinges traditional, white-washed Cycladic houses with glorious shades of rose, purple and gold. Ancient Greeks believed Helios, the Sun God, caused sunsets by driving his fiery chariot into the sea. Standing at water's edge in Mykonos, watching the sky slowly turn from purple to inky black, you almost believe it.
The prospect of a post-visit treasure hunting session inside the shops of landmark museums such as the Louvre in Paris, the Uffizi Gallery in Florence and The British Museum in London can be irresistible. However, some of Europe's smaller and more unusual museums boast retail spaces with a surprising "wow" factor, often as well-curated as the galleries.