Name: Herve Humler
Title: President and COO
Company, city: The Ritz-Carlton Hotel Co. LLC and Bulgari Hotels & Resorts; Chevy Chase, Md.
Number of employees: 40,000 worldwide
Recent project: For the first time in Ritz-Carlton history, we opened three hotels in one day, on May 28, 2012: The Ritz-Carlton Okinawa, The Ritz-Carlton Montréal and The Bulgari Hotel in London.
First job: Bellman
Little-known fact about you: I am one of the founders of The Ritz-Carlton Hotel Co.
Your Business
Essential business philosophy: Always keep our brand integrity, deliver exceptional service for our guests and communicate as much as we can with our employees. Our unshakeable corporate philosophy of unwavering commitment to service ensures our guests are always the priority.
Best way to keep a competitive edge: We ensure our brand remains relevant to our consumers by having a presence in the destinations they request and providing the special experiences they want to enjoy. We recently launched our "Let Us Stay with You" program which reverses the approach of hotels asking guests to stay with them. Through artwork, film, messaging and digital media, we ask guests to allow The Ritz-Carlton to be much more than a hotel — indeed, to be that indelible memory that lasts a lifetime.
Yardstick of success: How engaged our guests and employees are with us. Through Gallup surveys, we've learned that they see us at the top of the service industry. We keep informed about emerging trends that are important to our guests and adjust to the ever-changing luxury environment.
As a Traveler
Most important item you take when traveling: My phone, to stay within immediate reach of my family. Our hotels place a recent family photograph in my room when I visit — it's always greatly appreciated.
How you spend your time on board: The in-flight solitude provides the perfect opportunity to read. I take copies of letters from guests and review documents from my team. I try to get some sleep so that I can maximize my time as soon as I arrive.
Favorite restaurant in the world: A small six-table restaurant in Portofino, Italy, a short walk from the Hotel Splendido, which makes its own pasta.
Favorite destination: My house in Maine, in an exquisite location suited to barefoot living — I always get the best room and the best table in the house!
About Your Brand
What travelers can expect from The Ritz-Carlton: The essence of our brand is consistency of service. Travelers feel welcome from the moment they walk through our doors and are surrounded by staff who are committed to making their stay memorable.
What makes The Ritz-Carlton brand unique: Our ladies and gentlemen are the very best in the industry and the heart and soul of our hotels. Anyone can build a beautiful property, but it's how you bring it to life that makes the difference. Our culture is built on trust and empowerment of employees, allowing them to act on their own initiative to create special memories for our guests. I receive hundreds of letters from guests with stories about their experiences. In Dubai, for example, a waiter overheard a gentleman musing with his wife, who was in a wheelchair, that it was a shame he couldn't get her down to the beach. The waiter told engineering, and the next afternoon there was a wooden walkway down the beach to a tent that was set up for their dinner. This attention to detail is not unusual at a Ritz-Carlton, but it is unique in the industry.
Most challenging aspect of opening new properties around the globe: Finding the right location. There is not a geographical market in the world that Ritz-Carlton is not looking at. There has been a great hunger for luxury in markets such as Russia and China, and we are now filling that need; but in each destination, we have waited for the right location and the best possible product.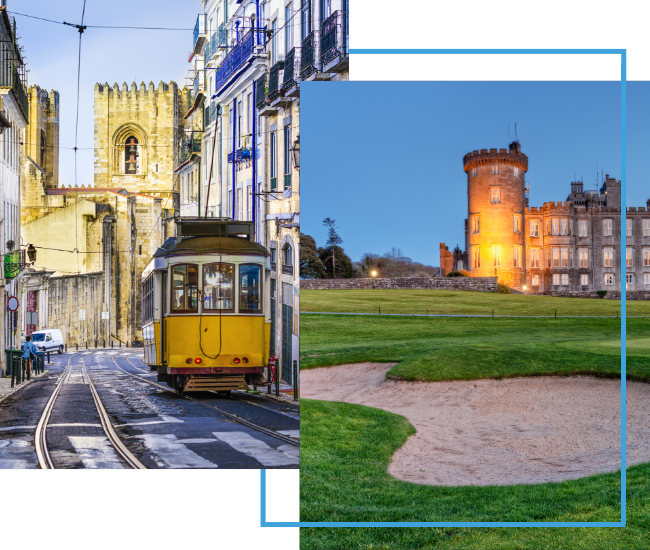 FX Excursions
FX Excursions offers the chance for once-in-a-lifetime experiences in destinations around the world.
Explore Excursions
The Perelman Performing Arts Center (PAC NYC), the cultural cornerstone and final public element of the World Trade Center site, opened this September.  The new performing arts center in Lower Manhattan provides a dynamic home for the arts, serving audiences and creators through flexible venues enabling the facility to embrace wide-ranging artistic programs.
Sponsored Content
Experience the life-changing destination of Greece by exploring its island gems in the Ionian Sea. Scattered off the western coastline of Central Greece, to the south of Peloponnese, the Ionian Islands are an island group comprising large and small islands.
Whether you call secondhand fashion treasure troves "thrift stores," "fripperies," "charity shops," "vintage boutiques" or something else, shifting the paradigm from "old clothes" to "new finds," you may find the best, most conversation-starting souvenirs inside these shops and neighborhoods located in the world's most fashionable cities and a few unexpected places.