Name: Gerald Lawless
Title: Executive chairman
Company, city: Jumeirah Group, Dubai
Number of employees: 13,000-plus
Recent project: I co-chaired the World Economic Forum on East Asia in Bangkok in May 2012; as vice-chairman of the WEF's Aviation, Travel and Tourism Council, I work to promote e-visas worldwide.
First job: Prior to hotel school, I worked for six months in a kitchen of the Great Southern Hotel in Galway, Ireland.
Your Business
Essential business philosophy: Our industry is so much about the people who work for you, but not just senior people — it is the junior people who day after day deliver the promise, deliver the service to the most important people in our business, the customers.
Best way to keep a competitive edge: Clearly define what your product is and stick to that product. If it is a luxury quality product, be absolutely obsessed about delivering the promise to the customer; otherwise, you will not develop the brand.
Yardstick of success: It is always multifaceted. There is no success without profit, a good return on investment. Success is also underwritten by dedication to quality and sticking to the original purpose of the business.
Gerald Lawless as a Traveler
What is the most important item you take when traveling? Unfortunately, it has to be a multiplug adapter. It is a shame the world cannot agree on a common format.
How do you spend your time on board? I usually fly Emirates, which I think is the best airline in the world, and they have the best entertainment system. I do not want telephone access on board, but I am very pleased that on some Emirates A380s I have access to email and can catch up.
What is your favorite restaurant in the world? Pierchic at Madinat Jumeirah
What is your favorite destination in the world? My small ski apartment at Les Arc in France
About Jumeirah Group
What can travelers expect from a stay at Jumeirah? They can expect an experience that will really help them understand why we say Jumeirah "Stay Different." Guests are truly recognized as individuals. It is actually in the culture of the property: Every single colleague in Jumeirah understands the importance of customer individuality and to treat them as individuals.
Jumeirah has had great growth in the past five years. What are recent additions? Since the start of 2011, Jumeirah Group more than doubled the number of hotels it manages and almost quadrupled the number of countries in which it operates, with new hotels, resorts and residences in London, Frankfurt, Rome, Istanbul, Mallorca, Shanghai, Abu Dhabi, Dubai and the Maldives. In the coming months, Jumeirah expects to open Jumeirah Messilah Beach Hotel and Spa, Kuwait, and Jumeirah Bilgah Beach Hotel in Baku, Azerbaijan.
What is the most challenging aspect of running a luxury hotel group? Consistency is one of the greatest challenges. Hotels by their nature are all different — as we say, "Stay Different" — so each of our hotels is encouraged to be different. But having the golden thread of the Jumeirah culture through every hotel and achieving this on a consistent basis is always the biggest challenge for management.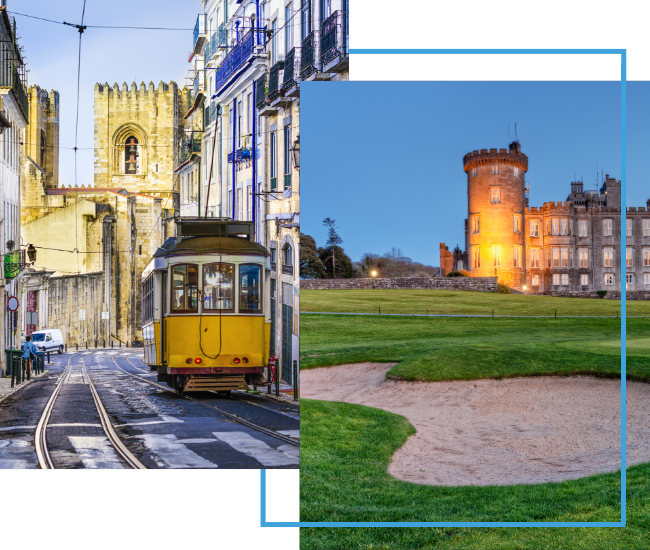 FX Excursions
FX Excursions offers the chance for once-in-a-lifetime experiences in destinations around the world.
Explore Excursions
Less than five years ago the world's first hybrid cruise ship, Hurtigruten Expeditions' MS Roald Amundsen, set sail for Antarctica in November 2019 with 450 passengers. The battery-hybrid-powered ship, named for the first man to cross the continent and reach the South Pole, was built specifically for voyages in polar waters. Its battery-hybrid power reduces the ship's consumption and CO2 emissions by 20 percent compared to equally sized ships.
A few months ago, I flew Polaris business class on a United flight from Dulles (IAD) to Paris (CDG). It was only when I got to my hotel in Paris I realized that I didn't have my iPad or its bag or accessories. Since I had been working on it in the restaurant in the Polaris lounge and then went directly to the gate, I knew I either left it propped up on my table when I packed up or in my business-class seat. But what was the best method to alert the airline about my careless mishap and (hopefully) retrieve it? With spotty data and WiFi, searching for information on my phone was frustrating and slow. Here's what I learned from the anxiety-inducing experience (and unexpected ending) about what to do if you leave something behind on your flight: