A profusion of modern high-rises, gaudy casinos, aging colonial structures, mini mansions and shantytowns all stitched together with vendors hawking their wares up and down every street, greater Accra, Ghana's capital city, is exhausting. Cantonments offers a relatively serene retreat from the melee. Of the city's 50 official planned and unplanned neighborhoods, the tony diplomatic quarter, equidistant between the airport and the center of town, provides an oasis of calm. Originally intended to be a British military camp, it evolved into an enclave of shady, tree-lined streets; contemporary townhouses; and stately embassies.
Central to the area, a green, elegant park surrounds the cluster of buildings that make up the W.E.B. Du Bois Memorial Centre for Pan-African Culture, a tribute to the famous anti- segregationist, pan-Africanist and civil rights leader. A Massachusetts native and Harvard graduate, Du Bois relocated from America at the invitation of Ghana's first president, Kwame Nkrumah, and became a Ghanaian citizen. His house now holds a research library and a museum dedicated to his memory. In a leafy corner of the complex, Roots café serves beverages and snacks at shaded outdoor tables.
Across from the center you can view the grounds of the American Embassy compound among palm trees behind the metal security bars. Around the corner find the first of a series of popular local cafés and pubs where locals and expats gather to chat and watch sports events on multiple TV screens. In fact, Star, the name of a favorite local beer, serves as an acronym for a popular pastime: Sit Together and Relax.
With TV screens posted indoors and out, Lord of the Wings serves chicken with 14 different sauces, including sweet chili, buffalo hot and garlic-garlic. Farther along, down Dade Street, the Get Stuffed Deli offers menus with Thai and Indian cuisine. A great hangout also on Dade, Smoke 'n' Barrel serves thin-crust pizza baked in outdoor ovens and a series of cocktails, many flavored with hibiscus. At Steakstones, customers cook cuts of beef on hot stones at their tables.
Hot stones have a different use at Fiesta Residences Boutique Hotel, where Lurra Spa treatments include a Hot Stone Massage Travellers' Tension, with the heated rocks providing healing warmth. A refuge from the city's cacophony, Cantonments offers contentment.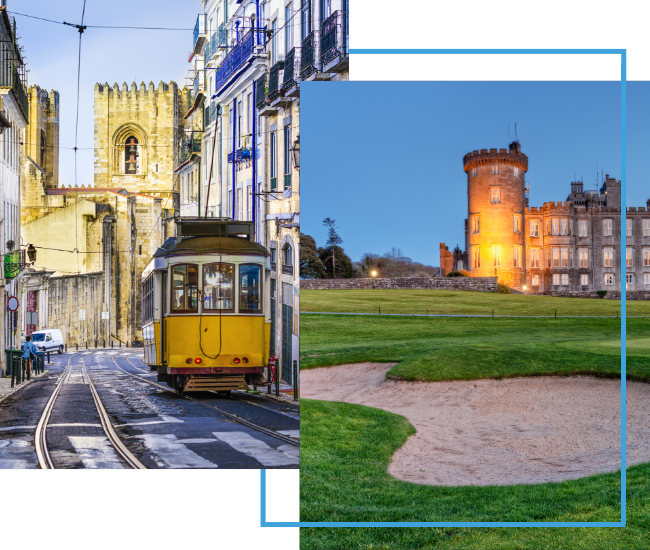 FX Excursions
FX Excursions offers the chance for once-in-a-lifetime experiences in destinations around the world.
Explore Excursions
Norway, a haven for visionary artists, architects and designers, showcases an exceptionally diverse array of cultural attractions. This year, the country commemorates exciting milestones and unveilings captivating enthusiasts of the arts, from iconic scenic routes to new museums to gallery openings. Up Norway features these new offerings in personalized itineraries catered to aesthetes.
Sponsored Content
The Islands of Tahiti offer a range of captivating activities for travelers with diverse interests, from hiking to breathtaking waterfalls, riding horses on secluded beaches; swimming with sharks; or immersing in Polynesian culture through traditional dance, music and art. For watersports enthusiasts, the crystal-clear lagoons offer exhilarating experiences like surfing, kiteboarding and paddleboarding. And if you're looking to relax, the pristine beaches, overwater bungalows and tropical sun offer the perfect setting. With 118 islands and atolls to explore, island hopping is an excellent way to experience the full diversity of The Islands of Tahiti. With its blend of adventure, culture and relaxation, The Islands of Tahiti offer a truly unique travel experience.
As a peripatetic traveler, I am always trying to balance the pleasures of dining well with a life-long challenge to control my weight. It's not always easy, because I consider tasting typical, authentic regional dishes among the highlights of most journeys, and those foods are rarely known for "healthful" rankings! So, I started staying at spas way back in the 1980s — before they were ubiquitous — because meals were assured to be pure, clean and wholesome.