With its meandering canals, world-class museums, exceptional dining experiences and a reputation for a progressive and liberal spirit, it's no wonder Amsterdam continues to be a top destination for travelers from around the world. In fact, the Dutch city expects an estimated 20 million visitors this year, greatly outnumbering its population of just less than 1 million residents. Even with a smaller-than-expected population, Amsterdam is one of the most multicultural cities in the world — people from 180 nationalities call it home.
It's easy to spend hours, if not days, in Amsterdam's historical center, crossing canals and meandering narrow alleyways to find something new right around the corner. To experience Amsterdam like a local, however, branch out into the city's neighborhoods.
Oud-Zuid, or Old-South, is considered one of Amsterdam's most elegant neighborhoods, brimming with chic boutiques, art museums and open green spaces that make everyone feel welcome. Oud-Zuid is a 30-minute tram ride from the city's historical center.
"The thing I like most about living in Oud-Zuid is its vibrant yet laid-back vibe," said Keith Jenkins, founder and publisher, Velvet Escape, an award-winning luxury travel blog. Jenkins has lived in Oud-Zuid for 14 years and Amsterdam as a whole for more than 30 years.
"It's a cosmopolitan neighborhood with a great diversity of backgrounds and nationalities, which in turn is reflected in the broad variety of shopping and dining experiences," he continued, "from family-owned stores and budding local designers to high-end brands; friendly neighborhood pubs to buzzing Instafamous cafés; and street food to Michelin-star restaurants (like Bolenius Restaurant and RIJKS)."
The neighborhood can get quite busy in its Museum Quarter, where travelers flock to the Rijksmuseum, showcasing 800 years of art history; the Stedelijk and Van Gogh museums; and live music at Vondelpark. In late August the Uitmarkt festival marks the national opening of the Netherlands' cultural season with more than 300 performances played out on 30 stages.
But travelers can find quiet and quaint spaces in Oud-Zuid, too. "Turn a corner and you'll discover a quiet canal, a leafy park or a little square packed with cafés that only locals know about," said Jenkins.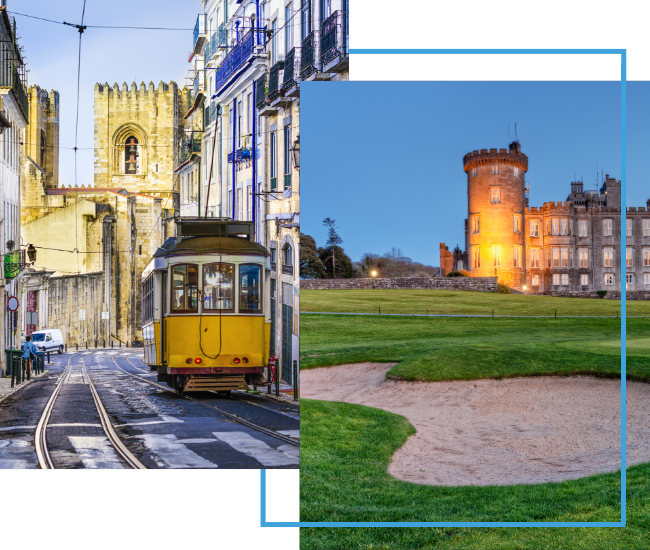 FX Excursions
FX Excursions offers the chance for once-in-a-lifetime experiences in destinations around the world.
Explore Excursions
More than 22 million visitors pour into Bangkok each year, adding to the roughly 11 million residents of the Thai capital famous for its bustling streets. Packed with food carts, markets and cultural spectacles, life in Bangkok is unusually defined by its vibrant street scene, both day and night. That means you don't necessarily need a solid plan when heading out on any given evening.
Sponsored Content
Learning more about our readers' travel habits and preferences ensures Global Traveler delivers the content you desire. As the travel industry has adapted and changed over the last few years, it's more important than ever to connect. To best meet your short- and long-term travel content needs, please help us!
As first-time restaurateurs, but with plenty of hospitality-related experience, Ria and Kevol (Kev) Graham were not entirely comfortable opening their first restaurant in the Brooklyn neighborhood of Williamsburg, where several upscale restaurants and 5-star hotel dining is just a block away. And to make matters worse, they opened in July 2020, when New York City was in the middle of the COVID-19 pandemic.