In the post-COVID era, airports turn to touchless technology to make travel more efficient as well as limit the number of germs transmitted through interactions. From the check-in experience to boarding the plane, customers see touchless technology implemented throughout airports.
United Airlines currently uses touchless check-ins at Heathrow Airport in London, the first such check-in any airline has installed at the airport. By checking in at kiosks with mobile devices, travelers can scan their boarding passes from their device screen, avoiding touching a screen thousands of other travelers have used. They can even check their luggage at these kiosks, which print out luggage labels containing all relevant travel information.
Some airports and airlines also implemented the use of biometric technology. In 2021 Delta Air Lines introduced a digital identity experience in an exclusive partnership with TSA PreCheck. The system trialed in Detroit (DTW) before heading to Atlanta (ATL). With just one look at the camera, customers who qualify and opt in can easily check a bag, pass through TSA PreCheck and board the plane. At Dubai International Airport, travelers can clear immigration in about 15 seconds.
iGA Istanbul Airport also uses smart cameras to capture passengers' biometric data at check-in, shared at major points such as security, border control, lounges, retail stores and boarding gates. The airport worked with IBM to release a Hybrid Cloud Integration, which uses app-based technology for new operations and services. The touchless experience continues beyond security, where customers can provide payment information for baggage fees and other costs such as food orders and virtual or in-store shopping by scanning the same mobile app.
Perth Airport in Australia introduced touchless car park check-ins, self-check-in kiosks, automated bag drops, online duty-free shopping, and a service to order and pick up food using a QR code. It also uses a touchless biometric system that works from check-in through boarding.
At Seattle-Tacoma International Airport, some restaurants use the Grab mobile platform to reduce servers to help minimize exposure to germs. Guests place orders, using smartphones to scan a QR code.
Additionally, Abu Dhabi International Airport added 53 sensor- based elevators that allow travelers to wave their hands in front of the sensor instead of pressing a button to call the elevator.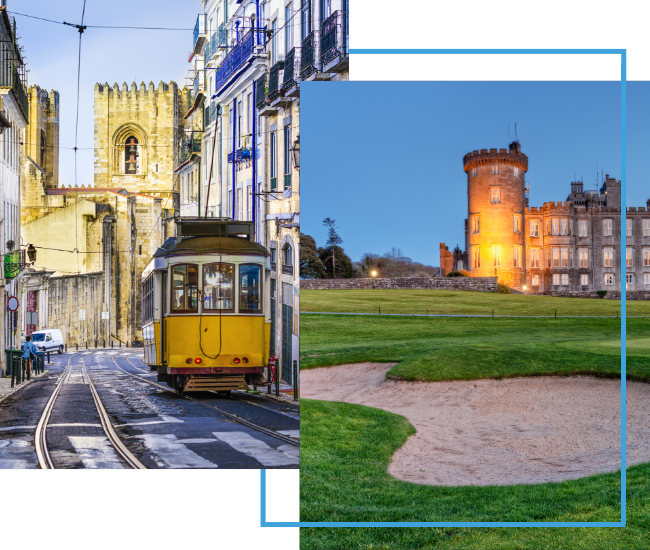 FX Excursions
FX Excursions offers the chance for once-in-a-lifetime experiences in destinations around the world.
Explore Excursions
More than 22 million visitors pour into Bangkok each year, adding to the roughly 11 million residents of the Thai capital famous for its bustling streets. Packed with food carts, markets and cultural spectacles, life in Bangkok is unusually defined by its vibrant street scene, both day and night. That means you don't necessarily need a solid plan when heading out on any given evening.
As first-time restaurateurs, but with plenty of hospitality-related experience, Ria and Kevol (Kev) Graham were not entirely comfortable opening their first restaurant in the Brooklyn neighborhood of Williamsburg, where several upscale restaurants and 5-star hotel dining is just a block away. And to make matters worse, they opened in July 2020, when New York City was in the middle of the COVID-19 pandemic.