Name: Derek DeCross
Title: Senior vice president, global sales
Company, city: InterContinental Hotels Group; Atlanta, Georgia
Number of employees: 375,000 at 5,500 hotels and corporate offices around the world
Recent project: We celebrated reaching the milestone of 200 Inter- Continental Hotels and Resorts open around the world.
First job: Unpaid? Probably pulling weeds for my mom. Paid? I was a cook and a carhop at a Sonic Drive-In at age 15.
Little-known fact about you: My first hotel job was playing piano in lobbies and bars.
Your Business
What innovations/initiatives do you foresee in the industry over the next years? Like every industry, the hotel business considers the best ways to leverage technology to serve our customers. We are in the hospitality business, so we will never lose the human interactions at the heart of our service, but we will use technology in new and different ways to enhance and personalize the guest experience throughout the travel journey.
We'll also continue to see new brands and the evolution of existing brands to meet the changing preferences of travelers. At IHG, we're investing further in growing our presence in the luxury segment. We relaunched our recently acquired Regent Hotels and Resorts brand, celebrated the 200th opening of an InterContinental Hotels and Resorts property and will open our first Kimpton Hotels and Restaurants location in Asia this year.
What advice would you give someone starting out in the field? Be curious and never stop learning. Build strong relationships across your company and with partners, as they will greatly enhance your impact and the speed of your impact. Remember, you're either serving the customer or someone else who is. Regardless whom you serve, do it with purpose, passion and pride. Choose to have a positive attitude regardless of challenges you face.
Derek DeCross as a Traveler
Favorite travel memory or story: My earliest travel memory was when I was 3 and took my first nonrevenue flight (my dad spent his career at Delta Air Lines) on a Boeing 747 between DFW and ATL. Other great memories include extended family trips to Scotland and Costa Rica. But as much as every trip is wonderful in its own way, any trip to Italy alone with my wife is simply magical.
One travel tip you cannot live without: I'm on the road fairly often; and since my first child was born, I'm the lightest sleeper you can imagine, so I'm a big believer in my white noise app to provide a consistent background for sleeping. Makes a big difference!
Best advice for business travelers: While travel can be tiring, it is a wonderful privilege that shrinks the globe, enables commerce, bridges cultures and brings loved ones together. Always remember how fortunate you are to see the world, and in the rush of business meetings, conferences and deal making, take time to experience the local culture. Rather than thinking of it as a grind, see it as a beautiful opportunity to experience life.
About InterContinental Hotels Group
IHG Business Edge launched in August 2018. Tell our readers about the program.
IHG Business Edge is designed for small and midsized enterprises (SMEs) built by SMEs. A few years ago we asked real SME customers to tell us what they look for in a hotel program and checked in with them through various stages of development, pilot and launch to keep us on track to creating something uniquely different in the travel space. What resulted is a comprehensive selfservice hotel program that streamlines the travel buying process and rewards SME travel managers and travelers every time they stay at more than 5,500 IHG hotels globally.
What stood out among the insights received through customer feedback?
We realized the importance of striking a balance between providing benefits for those responsible for managing travel and those actually traveling. Often they can be one and the same, but it became evident that SMEs are an incredibly diverse group with varying needs and expectations, especially when you incorporate input from different regions globally. They look for more than a discount, so we had to dig deep to develop benefits that drive tangible value to many different types of SME customers, their internal stakeholders and their travelers.
What perks are associated with the IHG Business Edge community?
What most distinguishes IHG Business Edge is that it's not simply a hotel discount program. Members of the community receive expedited loyalty status in IHG Rewards Club, a customized company portal featuring curated content designed to support them in their unique role, a spending and savings dashboard to help them manage travel expenses, and the ability to engage with other businesses on topics most relevant to them right in their portal. They still get the competitive discount, but they're really gaining a holistic business travel resource.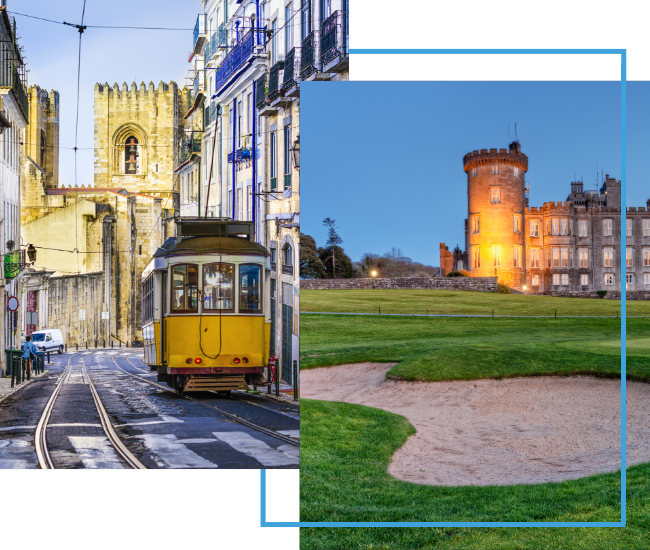 FX Excursions
FX Excursions offers the chance for once-in-a-lifetime experiences in destinations around the world.
Explore Excursions
The Perelman Performing Arts Center (PAC NYC), the cultural cornerstone and final public element of the World Trade Center site, opened this September.  The new performing arts center in Lower Manhattan provides a dynamic home for the arts, serving audiences and creators through flexible venues enabling the facility to embrace wide-ranging artistic programs.
Sponsored Content
The Islands of Tahiti are among the most beautiful and sought-after vacation destinations in the world. The endless images of overwater bungalows with Bora Bora's majestic peak towering over waters of every shade of blue have an intrinsic pull. But with 118 islands and atolls to explore, there is so much more to this spectacular region of the Pacific.
Whether you call secondhand fashion treasure troves "thrift stores," "fripperies," "charity shops," "vintage boutiques" or something else, shifting the paradigm from "old clothes" to "new finds," you may find the best, most conversation-starting souvenirs inside these shops and neighborhoods located in the world's most fashionable cities and a few unexpected places.