IN HOW MANY PLACES can you see wild monkeys and tropical birds on a walk from your room to the dining area? On how many hikes can you spot a sloth and a blue morpho butterfly before your first sip of water? In the wildlife-packed Osa Peninsula region of Costa Rica, the animals in a square kilometer can outnumber the tourists visiting the entire region.
Costa Rica has a well-deserved reputation as the greenest country in the Americas. Around 28 percent of the small country's land has been designated a park or nature reserve. The country with no army is one of the most biodiverse areas of the planet. It's difficult to even get a handle on the number of species, but best guesses put it at around 850 species of birds, some 400 species of reptiles and amphibians, and about 230 types of mammals. Then there are the plants, with more than 1,000 types of orchids alone.
It's not unusual for someone with deep pockets to buy hundreds of acres of land in this country just to ensure it stays off-limits to developers. That's the case in the Osa Peninsula, where the large Corcovada National Park is joined by 20 other protected areas — some privately owned, some public — to make up the extensive Osa Conservation Area.
One of those protected reserves flanks Lapa Rios Lodge, where my family stayed on a nature vacation. After our prop plane flight south from the capital of San José, we landed at the small Puerto Jiménez Airport and boarded a Land Rover for our ride to the lodge. On the way, our driver pulled up to a tree so we could see the dozen scarlet macaws flapping their wings and squawking there. This seemed like a good omen, since the place we were headed was named after "scarlet rivers" in the sky — lapa is the local word for the red tropical bird and rio means river. Before we even made our way to our room after arrival, we spotted agoutis on a path, a huge toucan on a branch and a few howler monkeys moving through the trees.
Lapa Rios sits on 1,000 acres of pristine wilderness extending from the deep jungle down to the sea, with only a tiny fraction of it devoted to the 17-bungalow lodge. Established in 1993, it aims to serve as an eco-friendly vacation spot that brings visitors close to nature in wild Costa Rica. Guests see plenty of wildlife and explore the forests with the hope they develop an appreciation for preserving what's left of Central America's biodiversity. While on our day hikes we saw a wet sloth in a tree, capuchin monkeys, aracaris, toucans and a coral snake. At certain times of year, whales breach just off the end of the peninsula and in the gulf.
Down on the beach, our daughter got to experience both the good side of nature and the bad. She had fun corralling the hermit crabs and building obstacles for them to crawl over but then returned to the lodge bawling after getting stung in the water by a jellyfish.
The protected land areas of the Osa region, which straddle the deep Golfo Dulce, remain a wildlife haven thanks to the extensive connected land mass providing corridors for movement. It's large enough for even the biggest of the big cats to roam. While visitors are not likely to spot a king of the jungle out on a casual hike, this is the only place in the hemisphere that supports all five species of endemic big cats: margay, ocelot, jaguarund, puma and jaguar. The Osa Conservation group set up camera traps in 20 different locations to get a sense of numbers and track movement.
We did keep our eyes peeled on the night hike after grabbing boots and a flashlight, hoping to defy the odds. Instead, we spotted parrots with their eyes closed, sleeping while still standing upright on branches. We saw colorful spotted frogs in the leaf cover and, occasionally, a small, slithering snake.
Feeling drawn back to the area, I returned twice more to the Osa Peninsula on other trips. While parts of Costa Rica seem like well-oiled vacation machines putting visitors through an assembly line, this area still feels wild, alive, out of control — in a good way. "We have to really lock the food and drinks up well," the manager told me at the nine-room Playa Nicuesa Rainforest Lodge. "There are monkeys and wild pigs in these woods that we don't want visiting camp because they can find easy handouts." The 165 acres of their own and the Piedras Blancas National Park beyond that provide plenty of habitat for critters looking for a meal.
When I went for a walk in the forest near Playa Nicuesa, I saw squirrel monkeys rustling in the trees and lizards fornicating beside the path. Hearing strange animal noises in the distance, I followed a path in the direction they seemed to be coming from. The otherworldly sounds were unnerving, so I crept slowly to avoid being seen. Once I got there, I breathed a sigh of relief. It was a pack of peccaries arguing over the food they found.
The vacation experience at these nature lodges is comfortable but more sustainable than at most regular hotels, even in progressive Costa Rica. There are no plastic water bottles or TVs, and most of the energy comes from wind, solar or hydro sources. Candles and low-wattage bulbs are the norm. Much of the food is grown on site or bought from local producers. Common snacks are chips made from cassava, plantain or another local plant that can be sliced and fried.
All the resorts in the region are self-contained since they can only be reached by boat or fourwheel drive. Rates usually include all meals at a single restaurant, served at set times. Expect a lot of fresh, locally sourced food served with care.
I also traveled to Playa Cativo Lodge, reached by boat from Golfito. Fronting a calm bay with views of the Osa Peninsula from some of the rooms, this resort features a swimming pool and one of the best restaurants in the region. I spotted wild pigs here as well, plus a golden-naped woodpecker and a long list of tropical birds. When I took a stand-up paddleboard out for a leisurely trip along the shore, two dolphins swam by, and a sea turtle poked his head up to check me out.
On my last trip to the region, I saw the Osa Peninsula by both land and sea. On an UnCruise small-ship tour along the coasts of Panama and Costa Rica, the itinerary included two nights and days around the Gulfo Dulce and the peninsula. We visited the House of Orchids botanical garden to see hundreds of plants and visiting birds, then paddleboarded up a mangrove-lined river to find rays visible below the water. At a landing on the far side of the peninsula, we went for a hike to a secluded creek for a swim and passed sandy beaches with no resorts or houses. They remain in a natural state, waiting for the sea turtles who come to lay their eggs each year.
In the afternoon after we set up on one of these deserted beaches, I went for a hike along the shore to see what I could find. Eventually I headed toward a tree hosting a noisy commotion. I looked up to find a pair of scarlet macaws, tying my first trip to the last in this region teeming with wildlife.
Costa Rica Info to Go
Two small airports, at Puerto Jiménez (PJM) and Golfito (GLF), serve domestic prop plane flights from San José (SJO). Golfito can also be reached by road from Costa Rica or Panama.
Where to Stay in Costa Rica
LAPA RIOS LODGE The original upscale jungle lodge of the region with a pool, beach, bar and restaurant. Cabo Matapalo, Puerto Jiménez $$$$$
PLAYA CATIVO LODGE This full-service eco-resort boasts attentive service, 180-degree gulf views and miles of trails to explore. Golfo Dulce $$$$$
PLAYA NICUESA RAINFOREST LODGE Reached by boat and surrounded by mountainous forest, this is one of the greenest lodges in Costa Rica. Punta Nicuesa $$$$
Restaurants in Costa Rica
EL GAVILÁN RESTAURANT Enjoy a gourmet farm-to-table dining experience during a stay at the luxury Playa Cativo Lodge. Fresh, organic produce is harvested daily from the on-site farm. Accessible only by boat. Playa Cativo Lodge, Golfo Dulce $$$
MARISQUERIA CORCOVADO This is the top seafood restaurant in Puerto Jiménez if you're looking for a spot after landing or before departure; it offers a water view. Oceandrive Blvd., Puerto Jiménez $$$
MAR Y LUNA GOLFITO Enjoy large portions of seafood and ceviche with good cocktails on the water in the port town of Golfito. Road 14, Golfito $$–$$$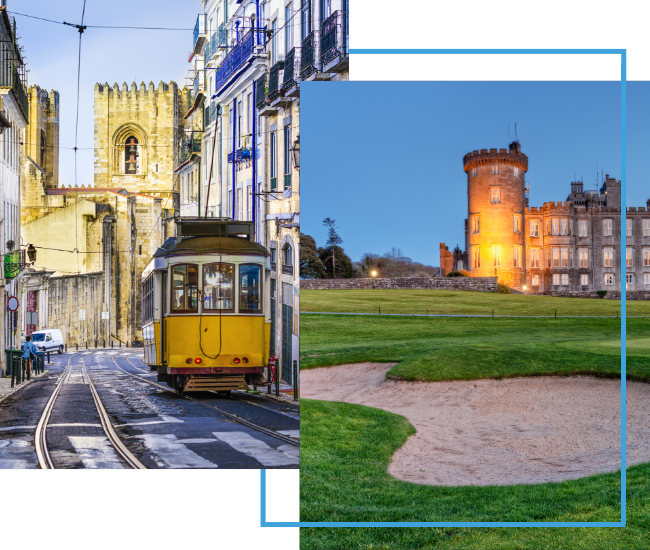 FX Excursions
FX Excursions offers the chance for once-in-a-lifetime experiences in destinations around the world.
Explore Excursions
The Perelman Performing Arts Center (PAC NYC), the cultural cornerstone and final public element of the World Trade Center site, opened this September.  The new performing arts center in Lower Manhattan provides a dynamic home for the arts, serving audiences and creators through flexible venues enabling the facility to embrace wide-ranging artistic programs.
Whether you call secondhand fashion treasure troves "thrift stores," "fripperies," "charity shops," "vintage boutiques" or something else, shifting the paradigm from "old clothes" to "new finds," you may find the best, most conversation-starting souvenirs inside these shops and neighborhoods located in the world's most fashionable cities and a few unexpected places.