IF IT SEEMS CHICAGO POPS UP in your favorite lifestyle publications at nearly every turn, you're not imagining things. The city is rife with rave reviews for its dining, arts and culture, attractions and overall travel experience. Recent accolades include No. 1 culinary destination and one of the top three destinations in the world. And this year Chicago ranked No. 7 among TripAdvisor's top 25 U.S. travel destinations.
The praise is hardly just hype, though. Chicago boasts the data and facts to back up its prestige. Last year, domestic visitation reached a record 56.09 million, a 4.4 percent year-over-year increase. The city surpassed Denver as the American destination with the most craft brewpubs and breweries. One of the fastest-growing American cities in terms of hospitality, Chicago boasts thousands upon thousands of hotel rooms and new properties opening nearly every month, many of these boutique lifestyle hotels rather than large international brands.
David Whitaker, president and CEO, Choose Chicago, believes many factors are behind the city's growth.
"What we'd like to think is whether it's dining, whether it's art and culture, whether it's nightlife, the variety of Chicago as a visitor experience matches the variety of the visitors we attract," he said. "Cities are sometimes known for one thing, [but] the variety of choice and experiences really helps make Chicago a great American urban destination."
Whitaker points to Chicago's multitude of easily accessible neighborhoods, many having undergone revitalization in past years to attract new crowds of locals and visitors alike. "[The] riverfront development [is the] best example of what's happening in Chicago."
Once an industrial, cargo-centric setting for work rather than play, the banks of the Chicago River, following major investments, have become one of the city's most popular urban spaces. After massive expansion, the Chicago Riverwalk now offers blocks upon blocks of restaurants and bars, public viewing areas, art installations and more. As Whitaker says, a once blighted and neglected space has been transformed into a playground.
The McCormick Square neighborhood, thanks to a new convention center, expanded to meet the needs of business travelers with multiple new hotels, event spaces, restaurants and bars and even a hot new blues club. Logan's Square, Chinatown and Ukrainian Village are also feeling the effects of revitalization efforts.
Part of the reason behind this new attention to Chicago's neighborhoods could be a growing, younger workforce. As Whitaker noted, "The hottest local spot becomes the hottest tourist spot." He says several high-tech companies expanded into the area, Google leading the pack. McDonald's moved its headquarters into downtown, and Boeing also relocated its world headquarters to Chicago. With new companies comes a workforce that supports the dining and nightlife scenes. They're what Whitaker calls the "new, younger, 24-hour, flexible worker. .… The urban campus they work in is also the urban campus they play in."
Young talent also shows up in one industry that impacts the Chicago travel experience directly: the restaurant biz.
"The young talent, the chefs and mixologists, they want to come to Chicago because it's still affordable, and restaurants are the anchors of the community. Because we are a city of neighborhoods, with 77 communities, we're going to continue getting great young talent coming to Chicago to work in restaurants and then opening their own restaurants," said Sam Toia, president and CEO, Illinois Restaurant Association.
However, youth isn't an attribute only of Chicago's up-andcoming workforce; it's also a characteristic of one of Chicago's largest travel sectors. For Toia, the millennial travel market impacts his job in a big way.
"When Mayor Emanuel came in 2011, there were 39 million visitors to the city of Chicago. Last year we had 57 million visitors. What drives visitors to the city of Chicago [are] conventions, tourism and culinary tourism," said Toia. "[For] the millennials, it's all about the experience. … It's drinks; it's foods. We bring it in events, like Chicago Gourmet or the James Beard Awards. Culinary tourism has taken off. Millennials have grown up with Food Network and the Travel Channel. They want that experience."
Older travelers certainly aren't left out in the cold, though. Toia affirms there are experiences for every traveler — part of that variety Whitaker mentioned which makes Chicago so attractive to so many.
Last year, in addition to domestic arrivals, international visitor arrivals grew by 3.8 percent. Visitors from Brazil increased the most, by 15 percent, followed by visitors from the United Kingdom and Italy. All of which, Whitaker said, are relatively new destinations to see among international arrivals.
New direct flights address accessibility issues, as O'Hare International Airport experienced a record year of expansion in 2018, with nearly 50 new routes added. O'Hare surpassed Hartsfield-Jackson Atlanta International Airport as the U.S. airport with the most flights daily, creating a need for more capacity. In March the airport broke ground on a $1.2 billion expansion of Terminal 5. The expansion, due for a 2021 completion, adds 350,000 square feet for more amenities, lounges and concessions. New gates were added to Terminal 3 in 2018, and a further $8.5 billion expansion is planned for a new global terminal and concourse. The new O'Hare Global Terminal, designed at 2.2 million square feet, will be one of the largest terminals in the country. The project breaks ground in 2023.
CHECKING IN WITH ERIC NORDNESS
Senior Vice President, Hickory Street Capital
What prompted the recent changes to the Wrigleyville neighborhood, and how do these changes play into the larger evolution of Chicago as a destination?
The Ricketts family, owners of the Chicago Cubs and the Hickory Street Capital real estate development company, embarked on a development plan to fill a void in the Wrigleyville and Lakeview community with a neighborhood gathering place, family-friendly entertainment, diverse dining options, lodging and multipurpose office and meeting spaces to serve businesses and multigenerational audiences. More than just an exciting development, the project aimed to delight not only baseball fans but also tourists and neighborhood residents. Today the neighborhood is driving business from downtown Chicago and more popular destinations to the North Side. This is part of a larger trend in Chicago, welcoming visitors into more residential neighborhoods and to experience the city as locals do.
How does the Wrigleyville Campus Development specifically address the current needs of travelers and locals in the area?
The Lakeview community for years was home to dozens of latenight bars and pubs that cater to a pre- and post-game economy serving thousands of Cubs fans who trek to games at Wrigley Field each year. As a resident, it was hard to find family-friendly or finedining options to take friends, family or guests. Since its opening, the development has quickly become the must-visit destination in the neighborhood and offers programming and events that contribute to the vibrant Lakeview community like spring festivals, summer movies, winter ice skating, open-air markets and much more. Wrigley Field fans, residents and travelers benefit from this enhanced urban and civic space.
Is there a type of traveler the development serves best/most?
Unique in its location and providing a variety of offerings, the development serves a diverse group of travelers including families, business travelers, leisure Chicago visitors or Cubs fans. The development includes an open-air-plaza that offers year-round activities such as Wiggleworms, [a] summer concert series, openair markets, a winter ice rink and game day activities that cater to neighbors, fans and families looking to enjoy all the Wrigleyville neighborhood has to offer. Perfect for business travelers, the American Airlines Conference Center offers nearly 10,000 square feet of flexible space to host guests conference-style or classroomstyle, as well as full dining capabilities. Those looking for lodging can cross the street to the distinctive boutique Hotel Zachary, featuring thoughtful amenities and artistic touches in every guestroom and locally infused dining from the city's top chefs that serves guests of all types, whether they're a baseball fan, curious traveler or local in the know.
Things to Do in Chicago
Chicago continuously adds new leisure activities to cater to its growing number of domestic and international arrivals. However, some of the best diversions in the city are also the oldest and most well-known.
In the summer, Millennium Park offers a lush oasis set right in the heart of downtown, and travelers can't miss a photo with the iconic sculpture by artist Anish Kapoor known as "The Bean," more formally named Cloud Gate. In the winter, the park features ice skating, hot chocolate and picturesque views of the snow-laden city. Other outdoor spots for views, as well as dining and drinks, include the Chicago Riverwalk and Navy Pier.
Indoor attractions include Chicago's multiple viewing platforms and observation decks and its host of museums, such as The Field Museum, The Art Institute of Chicago and the Museum of Science and Industry.
Chicago Info to Go
The majority of travelers arrive at O'Hare International Airport, about a halfhour drive from downtown Chicago. Uber service, while available, sometimes requires a long wait (a half hour or more). Affordable train service into the city is easily accessible from the airport's lower floors but does take about an hour to reach downtown.
Chicago: Just the Facts
Time zone: GMT -5
Phone code: Country code: 1 City codes: 312, 773, 872
Currency: United States dollar
Key industries: Manufacturing, business services, financial services, publishing, food processing
OFFICIAL LANGUAGE
English
COMING AND GOING
U.S. citizens flying from another state to Chicago do not need a passport; however, those driving through Canada into Illinois must carry one. Also, by October 2020, all U.S. citizens must present a Real ID in order to board planes for domestic flights. All non-U.S. citizens need a passport and possibly other documents to enter the United States.
Where to Stay in Chicago
HOTEL JULIAN Hotel Julian took over the landmark historic Atlantic Bank Building last year. The boutique luxury hotel, AAA Four Diamond-recognized, offers its own gastro steak bar, About Last Knife. 168 N. Michigan Ave. $$$
THE HOXTON This European lifestyle hotel brand brings its unique style to the United States with its third stateside hotel, opened in Chicago's Fulton Market District this past spring. 200 N. Green St. $$$
MOXY CHICAGO DOWNTOWN Marriott pairs a vibrant, lively atmosphere with must-have amenities in the form of its Moxy brand. The Chicago outpost sits within walking distance of top attractions. 560 N. LaSalle Drive $$$$
Restaurants in Chicago
CAFÉ BONHOMME Café Bonhomme mimics the opulent European society cafés of yesteryear with its extravagant interior. The menu features Mediterranean cuisine. 180 N. Upper Wacker Drive $$$
KUMIKO A team boasting multiple Michelin stars helms the Kumiko craft bar and kitchen. The menus are limited, with a focus on Japanese heritage. 630 W. Lake St. $$$
TAUREAUX TAVERN The two-story, elevated Frenchinspired restaurant already boasts high praise from local and national press. All-day dining experiences include the option to dine alfresco yearround. 155 W. Van Buren St. $$$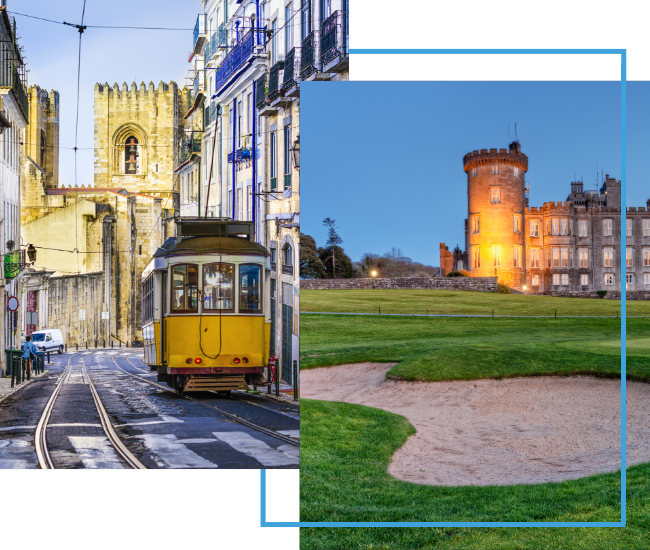 FX Excursions
FX Excursions offers the chance for once-in-a-lifetime experiences in destinations around the world.
Explore Excursions
If fabulous food and beverages are a must-have for any weekend getaway, then look no further than the City of Brotherly Love. Whether your palate has a penchant for vibrant Latin American fare or cozy French cuisine, whether you're an oenophile looking to swirl, sniff and sip your way around the globe or you'd rather sample farm-to-glass cocktails, Philly's got it all this fall. (With the exception of Bolo, which is a short taxi or Uber ride away and definitely worth the trip, the rest of these spots are all within walking distance of each other.)
Sponsored Content
The Islands of Tahiti are among the most beautiful and sought-after vacation destinations in the world. The endless images of overwater bungalows with Bora Bora's majestic peak towering over waters of every shade of blue have an intrinsic pull. But with 118 islands and atolls to explore, there is so much more to this spectacular region of the Pacific.
From Santoríni to Dubai to New York, some hotels just have that "it" factor that draws visitors far and wide. For some hotels it's their proximity to popular landmarks and attractions, for others it's their amenities. But these hotels have something few can claim: a true room with a view.