Name: Charm Lee
Title: President
Company, city: Korea Tourism Organization; Seoul, South Korea
Number of employees: About 600
Recent project: "Start-up boom in tourism," a project in which KTO helps 50 selected new companies develop into successful tourism businesses
First job: A teacher in Germany
Little-known fact about you: I was a successful Korean soap opera actor.
Your Business
Essential business philosophy: The three Kwan: 60 percent observation, 30 percent genuine interest in what you do and 10 percent relationship building. If you do the first two properly, the last will follow with little effort.
Best way to keep a competitive edge: Refresh yourself, mind and soul. Look at every day as a new start.
Yardstick of success: I measure success by how much fun I am having, if my position is satisfying and if I achieve results.
Your Business
What is the most important item you carry when traveling? Internet devices, smartphone, iPad, laptop
How you spend your time on board: I don't have time to go to the movies anymore, so I catch up on board, or I sleep. I never eat on board.
Favorite restaurant in the world: Shi Hwa Dam, an upscale traditional Korean fusion restaurant.
Favorite destination: Jiri Mountain, the largest uninterrupted mountain range in Korea. Outside of Korea, I love Palau's wonderful diving and more than 500 islands.
About Your Brand
What can travelers expect from a trip to Korea? Korea is a place to recharge and refresh your soul, a healthy place for the mind, body and spirit. Korean people have a tremendous amount of energy. Korea is clean and safe, with fresh, natural and healthy cuisine. Food is kept in its original form and not overcooked, leaving the essential nature intact. You can experience the five Asian elements in Korea: wood, fire, earth, metal and water. Korean food offers sour, bitter, sweet, pungent and salty flavors, as the cuisine reflects the environment, making Korea unique.
Travelers can experience traditional Asian medicine in Korea, which is becoming of more interest to the West. Additionally, Korea has state-of-the-art traditional Western medical and cosmetic facilities, offering services at the highest quality for considerably less than many other countries.
Hikers enjoy Korea's tremendous mountain views, often represented in the traditional Asian paintings of mist hanging over mystical peaks. Mountains represent about 70 percent of the country, but there are also beaches, fishing spots, spas and a vast number of activities. Korea even has winter sports such as skiing and snowboarding. There are 15,000 Buddhist temples, about 300 of which offer temple stays ranging from a short stay to a traditional Buddhist monk experience.
You can experience the four seasons in Korea, from beautiful azaleas and cherry blossoms in the spring to warm summer months, autumn colors and winter sports.
What makes a trip to Korea unique? Having the latest technology, whether it is the newest iPad or smartphone, ensures we appeal to an international traveler. We are mindful of our passenger mix and try to cater to everyone, from those with a few dollars to spend to those with thousands to splurge on a luxury item. We increasingly work with our suppliers to offer travel retail exclusive items or regional firsts on some products.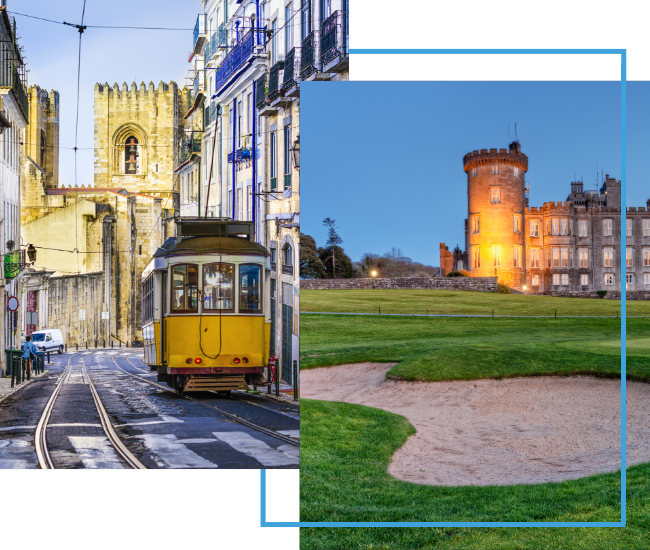 FX Excursions
FX Excursions offers the chance for once-in-a-lifetime experiences in destinations around the world.
Explore Excursions
It's time to start dreaming of your next trip. Here's some destination inspiration for you. Take a visual journey through these U.S. Christmas markets with us.
Sponsored Content
Many small- and medium-sized businesses face time and budget constraints when organizing corporate hotel travel for employees. To address this problem, IHG® Business Edge emerged as a cost-free business travel solution for small- to medium-sized enterprises, offering travel managers exclusive access to enticing perks, handpicked educational resources and comprehensive company travel metrics. IHG Business Edge connects our loyal customers to our portfolio of 5,800 hotels and resorts across 18 brands in more than 100 countries.
Everyone loves a good Christmas tree, but these iconic hotels around the world take it one step further with designer-styled trees illuminating lobbies and public spaces, wowing all who enter. From Lela Rose to Louis Vuitton, don't miss these ultra-luxury trees redefining tree decorating as we know it.