Name: Cenk Ocal Title: General manager Company, city: Turkish Airlines, New York Number of employees: 50 (New York) Recent project: Creating a new marketing campaign aimed at B2B customers First job: Flight attendant, Turkish Airlines Little-known fact about you: I am the former general manager of Turkish Airlines in Sofia, Bulgaria.
Your Business
Essential business philosophy: Combine customer satisfaction with profitability and efficiency. Best way to keep a competitive edge: Never say, "Yes, I did it!" Yardstick of success: Keeping the flights full and customers happy
Cenk Ocal as a Traveler
What is the most important item you take when traveling? Cellphone How do you spend your time on board? On my phone, using the in-flight WiFi of Turkish Airlines What is your favorite restaurant in the world? Cipriani What is your favorite destination in the world? New York
About Turkish Airlines
Tell our readers about the Miles&Smiles loyalty program. This program is one of the most generous loyalty programs in the industry. We have four categories: Classic, Classic Plus, Elite and Elite Plus. Even the Classic members have a lot of perks they can use while flying with Turkish Airlines. We are planning to offer new ways of earning miles. We will make this a mainstay of loyalty programs in the United States, just as we did in Europe. As we are a member of Star Alliance, miles earned through our loyalty program can be used on other member airlines. What can travelers expect from Turkish Airlines in 2016, particularly on the U.S. East Coast? The most important development for Turkish Airlines in 2016 on the East Coast is the opening of our Atlanta (ATL) gateway in May 2016. We will offer daily non-stop flights to Istanbul (IST). We will also keep adding new destinations in the rest of the world, strengthening our position as the airline that flies to more countries than any other airline. We also plan to open our CIP Lounge at JFK's Terminal 1. Adding this to our award-winning CIP Lounge in Istanbul, our passengers will have the chance to experience some of the best examples of world-famous Turkish hospitality. What can premium travelers expect from a trip to Turkey? As the flagship carrier, can you share your favorite things to see and do in Turkey? Turkey is a treasure trove of wonders for all types of travelers. The premium offerings both in and outside of Istanbul are the best in their classes and can satisfy even the most demanding traveler. Put together with the natural beauty of the country, a visit to Turkey is always among the most memorable for many visitors, especially when combined with our award-winning business-class service.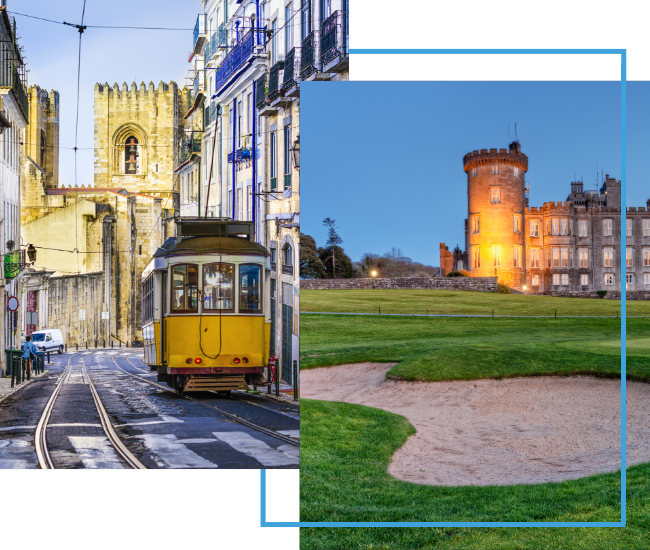 FX Excursions
FX Excursions offers the chance for once-in-a-lifetime experiences in destinations around the world.
Explore Excursions
If fabulous food and beverages are a must-have for any weekend getaway, then look no further than the City of Brotherly Love. Whether your palate has a penchant for vibrant Latin American fare or cozy French cuisine, whether you're an oenophile looking to swirl, sniff and sip your way around the globe or you'd rather sample farm-to-glass cocktails, Philly's got it all this fall. (With the exception of Bolo, which is a short taxi or Uber ride away and definitely worth the trip, the rest of these spots are all within walking distance of each other.)
Sponsored Content
Are you looking to enhance your business trip with a little leisure? Look no further than Portugal, a country renowned for its captivating blend of history, culture and natural beauty. And with TAP Air Portugal, you can effortlessly transform your business trip into an unforgettable bleisure adventure. Discover why Portugal and TAP Air Portugal are the perfect combination for an enriching and rejuvenating experience.
From Santoríni to Dubai to New York, some hotels just have that "it" factor that draws visitors far and wide. For some hotels it's their proximity to popular landmarks and attractions, for others it's their amenities. But these hotels have something few can claim: a true room with a view.