Name: Bjørn Kjos
Title: CEO
Company, city: Norwegian Air Shuttle ASA; Oslo, Norway
Number of employees: 3,000
Recent project: Setting up a base of operations in Las Palmas, Gran Canaria; London; and Alicante, Spain
First job: I was in the military Special Forces. I also served as an Air Force pilot.
Little-known fact about you: I published a spy thriller, The Murmansk Affair, in 2007.
Your Business
Essential business philosophy: You must gain a competitive edge.
Best way to keep a competitive edge: You gain the edge by staying in attack mode.
Yardstick of success: Have I created a safe and interesting place to work?
Bjørn Kjos as a Traveler
What is the most important item you take when traveling? I take as little as possible! But these days, it is probably my iPad.
How do you spend your time on board? I like to spend time talking with the crew and taking short trips to the cockpit.
What is your favorite restaurant in the world? Wedholms Fisk in Sweden
What is your favorite destination in the world? Barcelona
About Norwegian Air Shuttle
What can travelers expect from Norwegian Air Shuttle? We are launching service from Oslo and Stockholm to New York City and Bangkok in late May/early June. Aside from being one of my favorite destinations in the world — the city has everything — New York is also a destination Scandinavians want to visit. Vice versa, Stockholm is a gateway to the East for North American travelers. We are going to offer comfortable and affordable service to these groups of travelers.
Our premium-economy service will be more affordable than any other without sacrificing comfort for the trans-Atlantic passenger. Our service to the United States will debut with 37 premium-economy seats. The wide seats offer 46 inches of legroom, a unique configuration, pre-ordered meals, no checked bag fees up to two bags, and entertainment at every seat.
Your new service was set to debut on the Boeing 787 Dreamliner. How will the Dreamliner battery issues affect the launch? Our first Dreamliner was scheduled for delivery last month, but when we were alerted to a possible delay, as the serious and responsible airline we are, we came up with a back-up plan.
We signed an agreement with HiFly to lease two Airbus A340-300 aircraft and will launch the routes with these aircraft if need be. These will be used until we take delivery of our first Dreamliner. Customers who have booked flights with the Dreamliner can move their journey forward or get a refund. All passengers who have booked tickets will receive more information about their flights directly from Norwegian.
What is the most challenging aspect of your launch in North America? Aside from the issues with delivery of our aircraft, it is probably trying to offer that which other carriers cannot. We'd like to offer free WiFi to all passengers and low prices. It's also important to us that passengers have the freedom to choose what they would like to pay for on their trip — choosing what extras they prefer.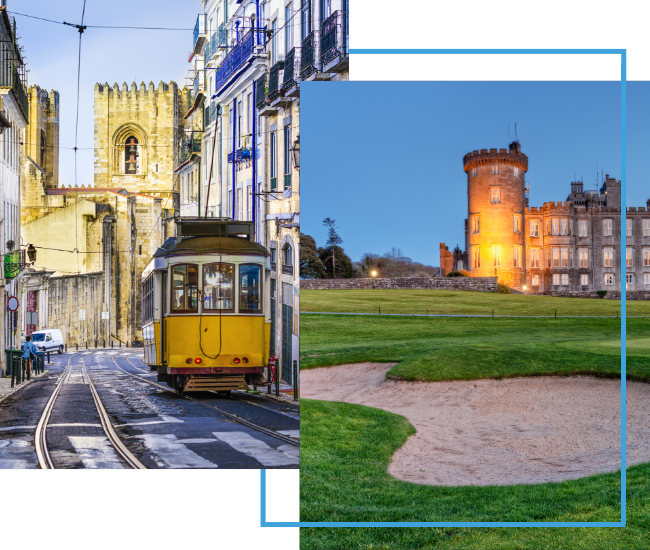 FX Excursions
FX Excursions offers the chance for once-in-a-lifetime experiences in destinations around the world.
Explore Excursions
Corsica with steep, gray cliffs overlooking the Mediterranean and sandy beaches attracting summer visitors, is a French-governed island sometimes confused with Sardinia and Sicily, Italian islands to the south. Fortunately, all three islands share the same love for good wine, food and sun-splashed beaches.
Sponsored Content
One affordable plan can protect an entire year of trips: business or pleasure, short or long, domestic or international.
If you're ready to do a little holiday catch-up with your besties, make a beeline for Conrad New York Downtown. The lobby metamorphosed into a holiday forest of heavenly scented, decorated Virginia Spruce trees. Make your first stop ATRIO Barista Station in the lobby for a complimentary hot spiced apple cider (until Dec. 3) or hot chocolate (Dec. 22­–24).