Name: Amit Arora
Title: Chief Sales and Marketing Officer
Company, City: Emaar Hospitality Group, Dubai
Number of employees: 3,400-plus
Recent project: Opening of Armani Hotel Milano, November 2011
First job: Disney's Grand Floridian Resort & Spa, 1995
Little-known fact about you: I am an avid collector of stamps and coins, with some very rare ones in my collection.
Your Business
Essential business philosophy: Aim high for the moon, and if you miss, you will still shine among the stars.
Best way to keep a competitive edge: Be innovative and always dare to be different.
Yardstick of success: Think BIG.
As a Traveler Most important item you take when traveling: My iPad
How you spend your time on board: Reading; it is the only "me time" I manage to get.
Favorite restaurant in the world: At.mosphere, Burj Khalifa, Dubai(the world's highest restaurant)
Favorite destination: Berlin, Germany
About Your Brand
What can travelers expect from a stay at The Address Hotels + Resorts and Armani Hotels & Resorts?
The Address Hotels + Resorts is a modern brand focused on a "onesize-fits-one" strategy where guest benefits are the priority. Positioning its messaging as "Where Life Happens," The Address offers a more personal and approachable experience in a lifestyle environment for business, leisure or group travelers.
Armani Hotels & Resorts target connoisseurs valuing excellence, style, privacy and elegance. The hotels bring to life the "Stay with Armani" promise, an exceptional experience defined by the highest standards of aesthetics and service excellence in addition to the Armani name, based on the philosophy that travel is as much an emotional journey as a physical one.
The Address Hotels & Resorts has many hotels in Dubai and other parts of the world, with many more on the horizon. To what do you attribute this growth?
The Address Hotels + Resorts established its strong credentials in its primary market of Dubai with record occupancy levels. A key reason for the brand's success is the clear differential we bring to the hospitality sector, globally; our operational approach to offer tangible guest benefits appeals to our visitors, while all our hotels are in unique locations.
Additionally, we benefit from Dubai's evolution as the tourism hub of the region, with a record 51 million passenger arrivals at Dubai International Airport and more than 34 million passengers flying Dubai's Emirates airline in 2011. The city hosted 9.3 million tourists last year; this robust growth is a positive force in the growth of The Address brand.
Who are the typical guests at The Address Montgomerie Dubai?
Despite being located on a golf course, The Address Montgomerie Dubai is not only popular with guests on a leisure golf trip but also with a lot of corporate clients.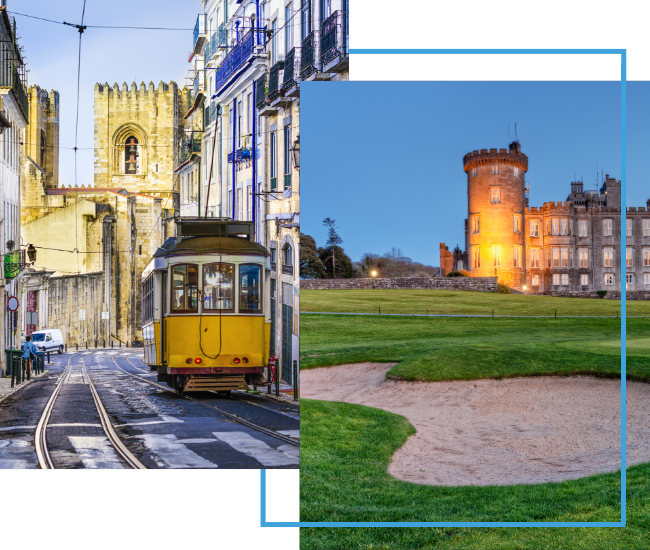 FX Excursions
FX Excursions offers the chance for once-in-a-lifetime experiences in destinations around the world.
Explore Excursions
The Perelman Performing Arts Center (PAC NYC), the cultural cornerstone and final public element of the World Trade Center site, opened this September.  The new performing arts center in Lower Manhattan provides a dynamic home for the arts, serving audiences and creators through flexible venues enabling the facility to embrace wide-ranging artistic programs.
Sponsored Content
United Airlines is in the midst of a major initiative to modernize its fleet over the next several years. After first announcing the plan in 2021, planes fitted with United's signature interior are finally beginning to appear across the airline's narrowbody fleet of Boeing and Airbus planes. United flyers are sure to notice these enhancements from the moment they step on board: Each new or updated plane sports remodeled seats, seatback entertainment screens for everyone, Bluetooth connectivity and more, all adding up to a better experience on every journey.
Whether you call secondhand fashion treasure troves "thrift stores," "fripperies," "charity shops," "vintage boutiques" or something else, shifting the paradigm from "old clothes" to "new finds," you may find the best, most conversation-starting souvenirs inside these shops and neighborhoods located in the world's most fashionable cities and a few unexpected places.