May Cover Battle
Dubai or Côte d'Azur? Which to choose for our May cover image? We opted for the frenzied motion of Dubai rather than the laid-back vibes of the Côte d'Azur. What did you think?
I think you made the wrong choice for the May issue. The Côte d'Azur would have been much better, especially for the summer season.
Steve Garvan, Sandpoint, Idaho
May Issue
Great May edition. I just bought a Rachio Iro Smart Sprinkler and loved reading about one of my favorite places, Ashford Castle. I agree the hawk walk is a memory for a lifetime. I have added Renaissance Tuscany Il Ciocco to my list of places to stay and learned about the new Swiss first class coming with the Boeing 777ER. I printed out my application for EasyPASS-RPT for Germany and always love reading about Dubai. All that, and I am only halfway done!
Frank Reilly, San Diego, Calif.
A Different Perspective
I was disappointed when I read the "Risks and Rewards" feature published in the February 2016 issue to see Pakistan's name among the list of countries. Pakistan is neither war-torn nor is there any turmoil or lawlessness like other countries in the region. Of the incidents taking place in Pakistan, they are all due to the other situations in the region by which Pakistan has been greatly affected and impacted for the last many years. Other countries play a role in creating instability and insecurity in the region.
Raashid Mohsin, via email
Summer Travel
Global Traveler's Globility Board comprises vetted subscribers who serve as a focus group for our questions about the world of travel. As summer travel season heats up, we asked for their upcoming travel plans.
My favorite hotels are Wynn Resorts, and I've stayed in all of their resorts in Las Vegas and Macau. This August Macau's third Wynn resort, Wynn Palace, opens, and I plan to be one of its first guests!
Eric Chiang, via email
I'm off to NYC next week to stay at the Fifty NYC, which I won in the Leukemia & Lymphoma Society silent auction. The location is perfect, and I know the hotel will be as well. While there, I plan to (finally) walk the High Line and then visit Ellis Island for ancestral nostalgia. Then I have business/leisure combo trips planned to Charleston, Miami and Colorado Springs, prior to the Rio Olympics.
The best home adventure will be July 4th in my community, where I get a strategic spot right on the beach and can watch six fireworks shows simultaneously in towns up and down the shore.
Sue Castorino, via email
In August my wife and I are taking our 13-year-old grandson on a back-roads bicycle trip in the Loire Valley, France. We will also spend five days in Paris.
Marvin Singer, via email
It's a busy summer of goofing off for me — the Dalai Lama in Boulder, Colo.; Seattle for a week; Manchester/northern England for eight days. Still not scheduled are using some of the hotel stays I won in the two Leukemia & Lymphoma Society auctions — 12 nights total in Hong Kong, Seoul, Beverly Hills, Chicago and Dubai. Great deals every year.
Mike Russo, via email
Summer greetings. I was in the Dominican Republic for much of June. In July, it's Prague, Berlin and London for a couple of weeks. Along the way there will be long weekends in San Francisco; Toronto; Chicago; and Whitefish, Mont.
Frank Brightwell, via email
Joe and I will be traveling in June to Washington, D.C., and Boston for a quick trip. In August we are going to Iceland for the first time and then to London. I am really looking forward to the Iceland trip.
Mark Rizkowsky, via email
Rio Faces Obstacles as Olympics Approach
In the May 11 issue of eFlyer USA, we looked at a number of the growing concerns among travelers wondering whether they should attend the 2016 Olympic Games in Rio de Janeiro. We asked: Are you attending or do you know someone who is? Do you think the city is capable of hosting such a major international event? How do you expect the city's crime levels, Zika and civil unrest will affect the festivities?
As someone who visits Rio de Janeiro every few months and has witnessed the lack of progress, not to mention the crime sprees along Copacabana, I feel — personally — that not only is Rio not ready for the Olympics, but the city never should have been awarded the Olympics.
Corruption can overwhelm legitimate businesses. Every official or blue-collar worker expects to be paid under the table, and, as a result, you have bike paths collapsing, roadways with sinkholes and violence.
Donna DeRose, Washington, D.C.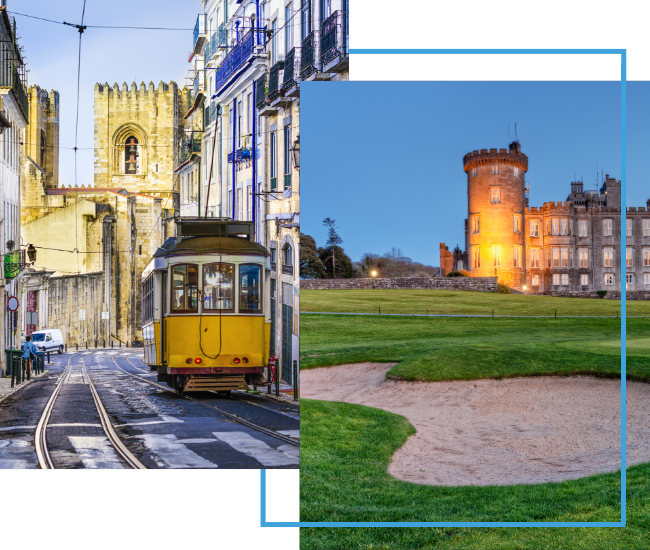 FX Excursions
FX Excursions offers the chance for once-in-a-lifetime experiences in destinations around the world.
Explore Excursions
Think of Tokyo and your mind may wander to the neon signs and bustling crowds of Shibuya and Shinjuku, or the tranquility of the Meiji Jingu shrine, but this huge city offers much to those who explore away from the main tourist areas.
Sponsored Content
United Airlines is in the midst of a major initiative to modernize its fleet over the next several years. After first announcing the plan in 2021, planes fitted with United's signature interior are finally beginning to appear across the airline's narrowbody fleet of Boeing and Airbus planes. United flyers are sure to notice these enhancements from the moment they step on board: Each new or updated plane sports remodeled seats, seatback entertainment screens for everyone, Bluetooth connectivity and more, all adding up to a better experience on every journey.
Automotive museums of all sizes will always capture the imaginations of car and racing aficionados. However, the best deliver a lot of substance beyond the machine itself. Some place an emphasis on science and technology or history, while others display iconic cars from film and television. Museums established and operated by the world's top automakers (think Mercedes, BMW, Audi and Porsche in Germany, and Toyota, Honda and Nissan in Japan) have built-in followings.