A 2015 London Times article named the leafy Cardiff neighborhood of Pontcanna one of the United Kingdom's hippest and most fashionable places to live. It was the only Welsh neighborhood to make the list. In a region filled with stunning landscapes, historic pubs and villages resembling picture postcards, it is hard to believe hordes of travelers have not yet discovered this neighborhood.
Located in one of the most affluent areas of Cardiff — the capital and largest city in Wales, with almost 1 million residents in the metropolitan area — Pontcanna's tree-lined shopping streets and parks and residential areas are just a 30-minute walk (seven minutes by taxi) from downtown hotels and Cardiff Central railway station.
For a quiet break from Cardiff 's urban buzz and numerous inner-city revitalization projects, Pontcanna makes a great afternoon and evening excursion. Visit the restaurant Fish at 85, which takes daily delivery of high-quality fresh fish and seafood from the South Wales coast. Also try The Conway gastropub and the historic Robin Hood Public House, where Cardiff-born singer Charlotte Church once sang a cappella to a fortunate crowd. A must-visit lunch, dinner or dessert venue, the year-round Y Mochyn Du pub serves traditional Welsh food using local produce and good regional ales amid the beauty of the Sophia Gardens.
Pontcanna possesses a somewhat elite feel. Twenty-five percent of neighborhood residents speak Welsh (in addition to English), compared to only 11 percent in the rest of Cardiff with its younger demographics. Newscasters and writers from the BBC South Wales studios frequent Pontcanna restaurants and shops, and several well-known Welsh rugby and soccer stars live in the neighborhood. Gentrification brought high real estate prices and upscale amenities but no high-rise condominiums or chain stores.
"There is a strong community spirit here, it has very much a village feel within a city," said resident Dr. Andrew Webber in a local newspaper article about Pontcanna. "It's a very sociable place to live. Jogging through Bute Park on a summer's evening, then enjoying a cold lager outside one of the many village pubs, is a perfect way to unwind after a hard work week."
One of the best things about Pontcanna is its scale. Small, family-owned shops line Pontcanna Street. A bike trail parallels the lovely River Taff as it flows through parkland on its way to Cardiff and the open sea, just three miles away, and cozy bed and breakfast inns tempt visitors to stay in Pontcanna for more than just a few hours.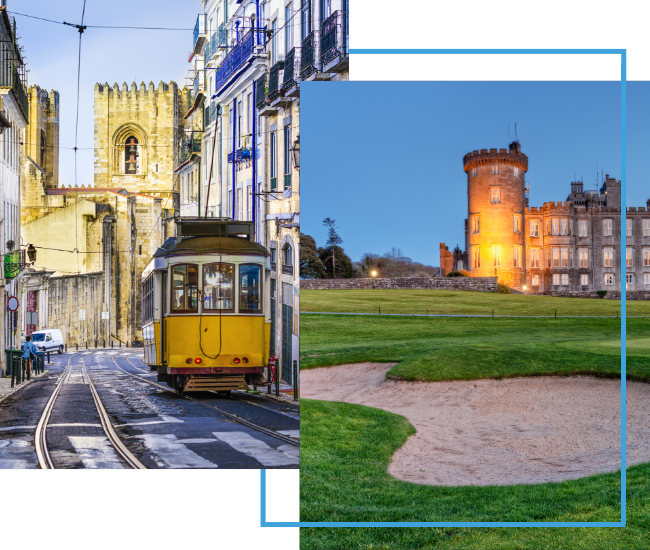 FX Excursions
FX Excursions offers the chance for once-in-a-lifetime experiences in destinations around the world.
Explore Excursions
Automotive museums of all sizes will always capture the imaginations of car and racing aficionados. However, the best deliver a lot of substance beyond the machine itself. Some place an emphasis on science and technology or history, while others display iconic cars from film and television. Museums established and operated by the world's top automakers (think Mercedes, BMW, Audi and Porsche in Germany, and Toyota, Honda and Nissan in Japan) have built-in followings.
Sponsored Content
Learning more about our readers' travel habits and preferences ensures Global Traveler delivers the content you desire. As the travel industry has adapted and changed over the last few years, it's more important than ever to connect. To best meet your short- and long-term travel content needs, please help us!
For its third year, Global Traveler awards the airline, cruise line and hotel brand best representing diversity, equity and inclusion within the travel industry. Over the past year Global Traveler analyzed many airlines, cruise lines and hotel brands to determine which companies prove most committed to changing the world through diversity and inclusion.