What Do You Recommend Business Travelers Explore To Extend Their Israel Visit?
Israel is a small country, about the size of New Jersey, and nothing is too far for a weekend getaway. The culinary scene is varied, with many excellent restaurants boasting celebrity chefs, not only in Tel Aviv but all over the country, and especially in the Galilee. From Tel Aviv, you can be in Jerusalem in 45 minutes or the Galilee in about two hours, where you can ride horses with the "cowboys." In a little over an hour from Jerusalem, you can be at the Dead Sea, the lowest place on Earth, where you can float in the mineral-rich, salty water and receive mud treatments that make your skin glow. But wait! You can also fly to Eilat on the Red Sea for the weekend and swim with the dolphins. Israel is filled with natural wonders, history, archaeology, UNESCO World Heritage sites, fun and sun — something for every interest.
What Makes Israel Attractive To The Luxury Traveler?
There is no shortage of world-class accommodations, fine dining and captivating sites that are not only memorable but delightful. Many new boutique hotels have opened in Tel Aviv and Jerusalem, and soon the Waldorf Astoria and Kempinski chains will be opening luxury properties. There are world-class spas, including the Relais & Chateaux property of Mitzpe ha Yamim in the north. Luxury travelers can experience theater, concerts, art museums and world-class shopping in high-end boutiques featuring designer clothing, jewelry and crafts. More than 300 boutique wineries are scattered all over the country — even in the Negev Desert. Ben Gurion International is a state-of-the-art airport, and VIP service can be arranged to circumvent the crowds.
How Has Tel Aviv Grown As A Business Hub?
Tel Aviv is truly a diverse 21st-century business hub, a vibrant and cosmopolitan city along the Mediterranean Sea. In the 1990s there was a local high-tech boom (Warren Buffet and Bill Gates were among the visitors), and this boom continues today. Tel Aviv is a Western-style city with branches of overseas investment firms, high-rise office towers, bustling shopping centers, a state-of-the-art international airport and a lively nightlife. The New York Times has listed Tel Aviv as the "capital of Mediterranean cool."
Tell Our Readers About Your Career In Tourism.
After earning degrees at Tel Aviv University and Hebrew University of Jerusalem, I joined the Ministry of Tourism in 1982 and held several overseas posts as consul for tourism, including Dallas and New York. In 2004, I was acting tourism commissioner for North America. Prior to my current position, I was the Ministry's senior deputy director-general for human resources and logistics, based in Jerusalem. I serve on the boards of the Tisch Biblical Zoo in Jerusalem, the Advisory Council on Tourism Guides' Ethics and the East Jerusalem Development Company and as director of the Nations' Culture Youth Center.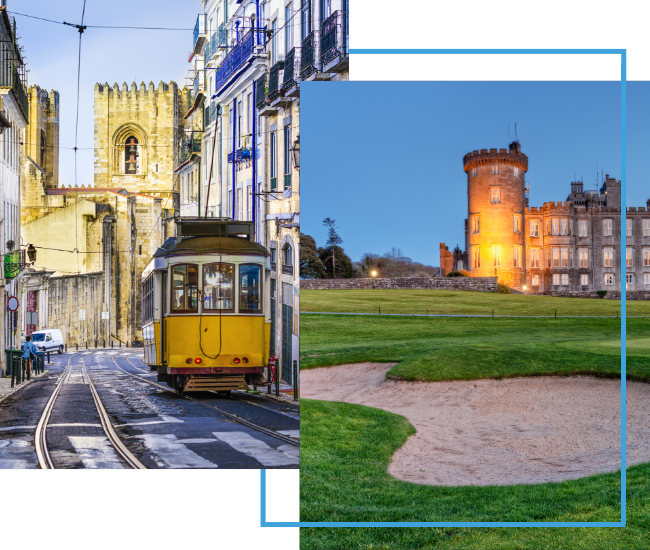 FX Excursions
FX Excursions offers the chance for once-in-a-lifetime experiences in destinations around the world.
Explore Excursions
Less than five years ago the world's first hybrid cruise ship, Hurtigruten Expeditions' MS Roald Amundsen, set sail for Antarctica in November 2019 with 450 passengers. The battery-hybrid-powered ship, named for the first man to cross the continent and reach the South Pole, was built specifically for voyages in polar waters. Its battery-hybrid power reduces the ship's consumption and CO2 emissions by 20 percent compared to equally sized ships.
Sponsored Content
Learning more about our readers' travel habits and preferences ensures Global Traveler delivers the content you desire. As the travel industry has adapted and changed over the last few years, it's more important than ever to connect. To best meet your short- and long-term travel content needs, please help us!
A few months ago, I flew Polaris business class on a United flight from Dulles (IAD) to Paris (CDG). It was only when I got to my hotel in Paris I realized that I didn't have my iPad or its bag or accessories. Since I had been working on it in the restaurant in the Polaris lounge and then went directly to the gate, I knew I either left it propped up on my table when I packed up or in my business-class seat. But what was the best method to alert the airline about my careless mishap and (hopefully) retrieve it? With spotty data and WiFi, searching for information on my phone was frustrating and slow. Here's what I learned from the anxiety-inducing experience (and unexpected ending) about what to do if you leave something behind on your flight: