Snorkeling offers a wonderful way to appreciate the marine environment (or a pristine lake or river, too) while enjoying a downward view from the surface. But for certified scuba divers, there's nothing quite like strapping on a tank and backward rolling or giant-striding into new waters for a deeper look at the underwater world.
Read on for three incredible scuba diving tours in different environments around the world that take you from ghostly shipwrecks that are war graves to thrilling dolphin encounters in the wild.
DIVE AMONG WORLD WAR II WRECKS
Odyssey Adventures welcomes experienced divers to Micronesia aboard its 132-foot-long live-aboard diving boat for a week of non-stop diving exploring Truk Lagoon, the final resting place of more than 60 Japanese ships downed here during two bloody days in 1944. It's possible to still see bones, crew uniforms and other artifacts from the lives lost in these
war graves to the horrors of war. But the wrecks ripple with colorful soft and hard corals and clouds of tropical fish at every turn, too … a testament to life always finding a way.
DIVE WITH WILD DOLPHINS
Of all the marine mammals you can expect to see in the world's oceans
or from the shore, dolphins might be one of the most frequently spotted. But nothing can prepare you for the wonder of finning alongside wild dolphins while scuba diving in the Tuamotu Archipelago in French Polynesia. Rangiroa Diving Center brings experienced divers out to one of Rangiroa atoll's main passages and the rushing waters at Tiputa Pass, where passive encounters with resident dolphins that patrol the deep-blue waters at the atoll's edge will take your breath away.
SWIM AMONG SAND TIGER SHARKS
Many divers seek shark diving experiences on their travels, with places like Fiji, the Bahamas and the Galápagos among famed locales for encountering apex predators in their realm. But you'd be remiss to overlook North Carolina's Crystal Coast and Morehead City, where Olympus Dive Center runs dive boats to offshore wrecks loaded with sand tiger sharks that tend to swim with their mouths open — all the better for photographing their toothy maws. On the 412-foot-long wreck of the Papoose tanker, downed in 1942 by a German U-boat, you might see as many as 20 sand tiger sharks on a single tank.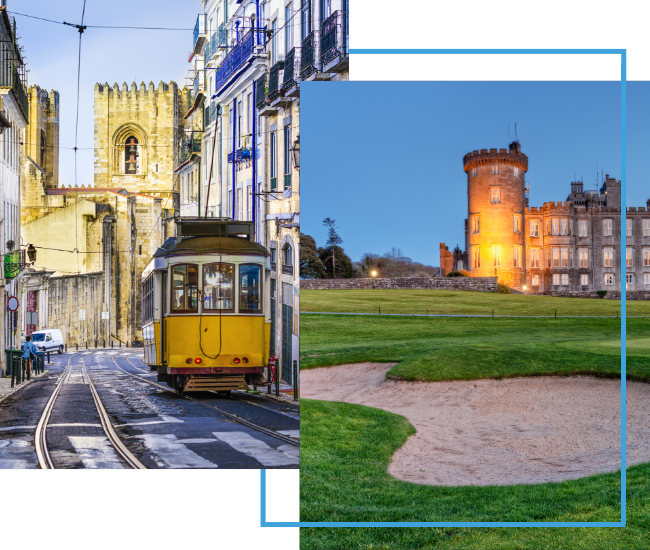 FX Excursions
FX Excursions offers the chance for once-in-a-lifetime experiences in destinations around the world.
Explore Excursions
Red Savannah launched a new series called In the Footsteps of…, which debuts itineraries of well-known figures, the first being Coco Chanel. As Chanel No. 5 celebrates its 102nd anniversary this year, the travel company invites fashion lovers, history enthusiasts and admirers of Coco Chanel to experience the new itinerary, In the Footsteps of Coco Chanel. The experience allows travelers to step into the remarkable life of one of most iconic figures in the fashion world.
Sponsored Content
Learning more about our readers' travel habits and preferences ensures Global Traveler delivers the content you desire. As the travel industry has adapted and changed over the last few years, it's more important than ever to connect. To best meet your short- and long-term travel content needs, please help us!
Mazatlán, Mexico, has long been an attractive home destination for Canadian and American retirees, but, in recent years, young, digital nomads have also discovered the charms of this coastal city, finding inexpensive accommodations, beautiful weather and plenty of bandwidth for working remotely. The laid-back beach scene definitely eases the transition of relocating to Mexico's West Coast.