With travel and special events making a comeback, La Colección Resorts, a distinctive selection of 30 beach and urban resorts located throughout Mexico and the Dominican Republic, is excited to have couples back celebrating their love. Specialists at the resort work hard to create memorable experiences for couples to tie the knot in breathtaking destinations such as Los Cabos, Cancún, Oaxaca and San Miguel de Allende.
"Over the last few months, we have tailored our offerings to accommodate couples according to their unique needs. Last year, there was an increase in elopements and micro-weddings, but now we are seeing the larger groups setting dates for late 2021 and early 2022," explained Ambar Molina, regional wedding manager, La Colección Resorts.
La Colección Weddings boast numerous offersfor guests and all of them can be customized to the needs of the couples, such as the venue, catering, decor, entertainment and accommodation needs for guests.
The Serenade offer includes an intimate ceremony, romantic dinner with wine tasting and reflexology. Couples can choose the location they want, between the beach, a terrace, garden or a top suite of the hotel and either at sunset or sunrise.
Couples looking to have a micro wedding can opt for the Kiss offer, which can accommodate up to 20 people or the Embrace offer for 30. Both include the basic wedding services, such as a ceremony, decorated altar and cake.
Couples looking for a larger wedding with 300–500 guests have plenty of options, from Cancún to Los Cabos, and can host the special occasion in grand ballrooms, exquisite outdoor lawns, terraces and more.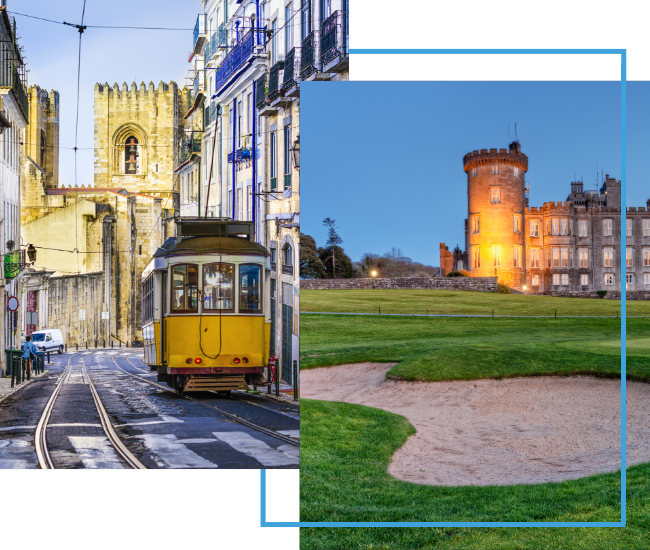 FX Excursions
FX Excursions offers the chance for once-in-a-lifetime experiences in destinations around the world.
Explore Excursions
Pleasant weather, autumn foliage and vibrant flowers are among the many delights awaiting nature lovers at botanical gardens and arboretums across the United States. However, some of these green spaces take on additional color this month and through Halloween when enterprising gardeners, landscape architects, management and other creative minds cast a spell with themed environments running the gamut from spooky to utterly bewitching.
Sponsored Content
Learning more about our readers' travel habits and preferences ensures Global Traveler delivers the content you desire. As the travel industry has adapted and changed over the last few years, it's more important than ever to connect. To best meet your short- and long-term travel content needs, please help us!
For travelers who love all things autumn, Crystal Springs Resort, New York City's closest destination resort, features special offers and experiences to meet the demands of everyone's fall bucket list. Located only 80 minutes outside New York City in Sussex County, New Jersey, Crystal Springs Resort offers a quick getaway to enjoy fall foliage. Are any of these new offers or experiences on your bucket list?