The countdown to Halloween weekend is on! Are you are still unsure about plans? Do you go to a house party? Stay in to hand out candy? Try something different this year and join Philadelphia's  The Mütter Museum at its 6th annual Mischief at The Mütter.
The Mütter Museum of The College of Physicians of Philadelphia displays medical instruments, anatomical specimens and mysterious medical wonders, making it the perfect backdrop to a haunted evening. The 19th-century cabinet museum is eerie on typical days, but, with an event like Halloween, the museum takes on an additional layer of spook-tacular sights to see.
With admission to Mischief at The Mütter, guests can enjoy the museum, explore the cemetery garden and sip on two complimentary beverages at Witches Brew bar. Performances from Couple of Magicians and the Philadelphia School of Circus Arts will whirl around visitors as they snack on treats and dance the night away. All attendees are highly encouraged to show off their best Halloween attire for a chance to win the costume contest and capture the moment at the photo booth. Unseen Hands Tarot will read your future with her personalized tarot card readings.
All attendees must be fully vaccinated with proof of vaccination checked at the door. Guests are required to wear a mask while indoors. The event is for visitors 21 years of age and older.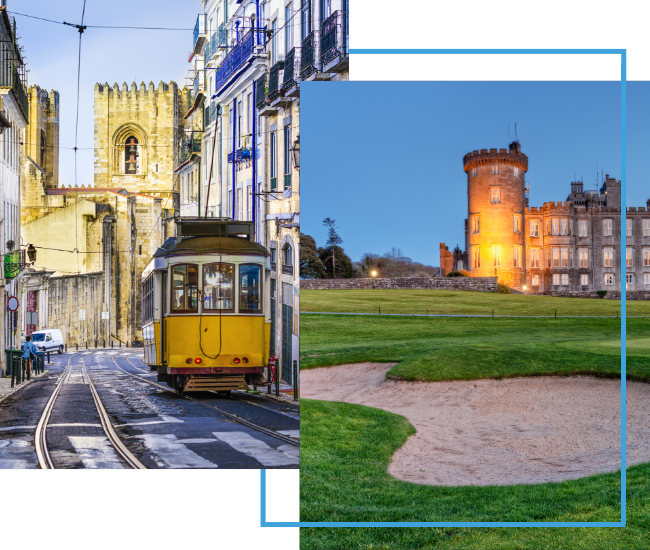 FX Excursions
FX Excursions offers the chance for once-in-a-lifetime experiences in destinations around the world.
Explore Excursions
Pleasant weather, autumn foliage and vibrant flowers are among the many delights awaiting nature lovers at botanical gardens and arboretums across the United States. However, some of these green spaces take on additional color this month and through Halloween when enterprising gardeners, landscape architects, management and other creative minds cast a spell with themed environments running the gamut from spooky to utterly bewitching.
Sponsored Content
Exclusive Sailing with Global Traveler
For travelers who love all things autumn, Crystal Springs Resort, New York City's closest destination resort, features special offers and experiences to meet the demands of everyone's fall bucket list. Located only 80 minutes outside New York City in Sussex County, New Jersey, Crystal Springs Resort offers a quick getaway to enjoy fall foliage. Are any of these new offers or experiences on your bucket list?