After more than a year of staying home and social distancing, Americans are ready to experience live entertainment again. According to Allianz Partners USA's Vacation Confidence Index survey, 55 percent of Americans plan on attending at least one ticketed event before the end of 2021, with 16 percent planning to attend three or more events.
Forty-three percent of Americans will attend a ticketed event or festival outdoors before the end of the year, with 39 percent of respondents saying they would attend an indoor event. These numbers are driven by Americans ages 18–34, with 60 percent of that demographic wanting to attend an outdoor event and 57 percent attending an indoor event.
Safety is a concern for those attending sporting events and live performances. Respondents noted limiting number of attendees or adding space as a top safety measure. Other favorable safety precautions include venues requiring proof of vaccination or a negative COVID test (34 percent), mandatory mask requirements (31 percent) and insurance to refund ticket cost (28 percent).
"This summer will go down in history as a time when Americans started engaging socially again, with a huge pent-up demand for ticketed events of all types," said Daniel Durazo, director of marketing and communications, Allianz Partners USA. "Our survey shows that this demand is real and will likely translate to billions of dollars in economic spending. Interest in ticket insurance has also picked up as Americans are looking to protect their experiences when they're unable to attend an event due to a reason covered by their policy."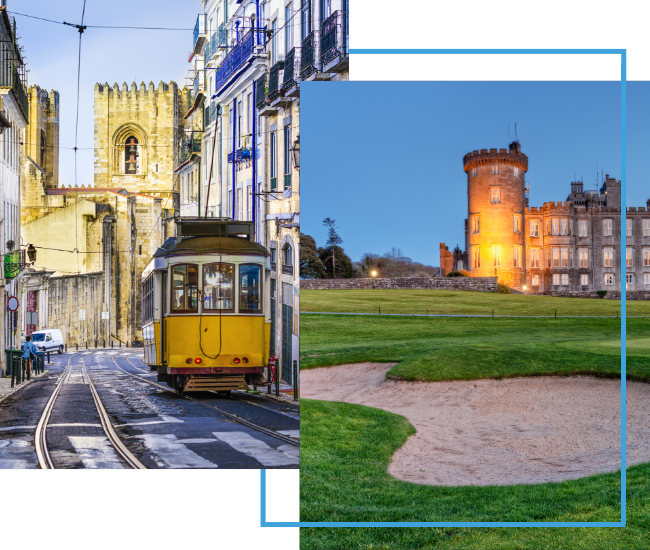 FX Excursions
FX Excursions offers the chance for once-in-a-lifetime experiences in destinations around the world.
Explore Excursions
Pleasant weather, autumn foliage and vibrant flowers are among the many delights awaiting nature lovers at botanical gardens and arboretums across the United States. However, some of these green spaces take on additional color this month and through Halloween when enterprising gardeners, landscape architects, management and other creative minds cast a spell with themed environments running the gamut from spooky to utterly bewitching.
Sponsored Content
Learning more about our readers' travel habits and preferences ensures Global Traveler delivers the content you desire. As the travel industry has adapted and changed over the last few years, it's more important than ever to connect. To best meet your short- and long-term travel content needs, please help us!
For travelers who love all things autumn, Crystal Springs Resort, New York City's closest destination resort, features special offers and experiences to meet the demands of everyone's fall bucket list. Located only 80 minutes outside New York City in Sussex County, New Jersey, Crystal Springs Resort offers a quick getaway to enjoy fall foliage. Are any of these new offers or experiences on your bucket list?