The Elysian Opened In Difficult Economic Times As A 5-star Luxury Hotel With 188 Hotel Rooms And 52 Private Luxury Residences. How Was Its First Year?
Despite the challenges, our first year was a huge success, based on the service delivered by our team. Elysian opened as an unknown brand with luxury status yet to be proven. While we have a beautiful, newly constructed property, our industry requires unscripted hospitality in order to be considered genuinely luxurious. We opened with zero brand awareness in December 2009 when the economy was at its worst and Chicago was beginning a four-month period of its weakest demand. We spent the year building brand awareness, strategically managing expenses and proving ourselves as luxury operators.
We have established brand recognition through organic, grass-roots initiatives. Immediately following our opening, I continued to build our team by an average of 15 employees per month, which allowed us to increase our overhead in response to the growing demand and ensured that new team members had the time to embrace our unique culture. By the end of our first year, we had received our 5-diamond award and a 2-star Michelin rating for our restaurant; our guests also designated Elysian as the best hotel in Chicago on TripAdvisor.com.
What Sets The Elysian Apart From Other Luxury Hotels In Chicago?
Our goal is to provide our guests with comfortable luxury through intuitive service which is more personal and hospitable. Guests prefer authentic expressions of service; they recognize predetermined service standards, regardless of how practiced and seemingly genuine those standards might be. One of the most recurring comments we receive about our staff is how genuine they are. I interview every employee, and our service model requires them to be themselves. As a result, our guests can be themselves. We want our guests to feel at home — so our employees do not accept gratuities, we do not charge for Internet service or domestic phone calls, and our private fleet of Lexus automobiles can take guests anywhere in the city. From the moment a guest pulls into the heated courtyard entrance, everything about our property feels intimate.
What Are The Elysian's Expansion Plans?
We have a strong acquisition team supported by our ownership that has an active pipeline of current opportunities. Our goal is to announce another Elysian property, in a notable market, this year.
Tell Us About Your Career In The Hospitality Industry.
While attending the University of Denver, I needed a full-time job. Overnight hours provided the most flexible schedule, so I sought a 24-hour operation, which introduced me to hotels. Previous to Elysian, I spent seven years in the full-service segment and seven years in luxury. With nearly three years at Elysian, I am excited to have the opportunity to deliver a new and truly unique luxury experience to our industry. As we are owner-operated, our innovative ideas are implemented instantly and decisions are made quickly.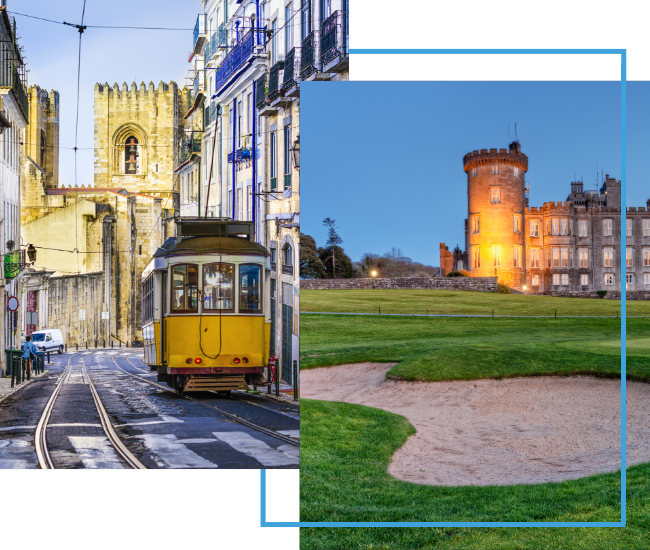 FX Excursions
FX Excursions offers the chance for once-in-a-lifetime experiences in destinations around the world.
Explore Excursions
Less than five years ago the world's first hybrid cruise ship, Hurtigruten Expeditions' MS Roald Amundsen, set sail for Antarctica in November 2019 with 450 passengers. The battery-hybrid-powered ship, named for the first man to cross the continent and reach the South Pole, was built specifically for voyages in polar waters. Its battery-hybrid power reduces the ship's consumption and CO2 emissions by 20 percent compared to equally sized ships.
Sponsored Content
Experience the life-changing destination of Greece by exploring its island gems in the Ionian Sea. Scattered off the western coastline of Central Greece, to the south of Peloponnese, the Ionian Islands are an island group comprising large and small islands.
A few months ago, I flew Polaris business class on a United flight from Dulles (IAD) to Paris (CDG). It was only when I got to my hotel in Paris I realized that I didn't have my iPad or its bag or accessories. Since I had been working on it in the restaurant in the Polaris lounge and then went directly to the gate, I knew I either left it propped up on my table when I packed up or in my business-class seat. But what was the best method to alert the airline about my careless mishap and (hopefully) retrieve it? With spotty data and WiFi, searching for information on my phone was frustrating and slow. Here's what I learned from the anxiety-inducing experience (and unexpected ending) about what to do if you leave something behind on your flight: