Tourism, the largest industry in Gulf Shores, Alabama, employed more than 54,000 in travel-related jobs and pumped $5.2 billion into the economy in 2019. Anything that threatens the area's beaches and environment, like a hurricane, can have a devastating impact on the economy.
Over the years, Gulf Shores faced several devastating hurricanes, including Hurricane Ivan in 2004, but residents always knew what to expect — the power would be out for a while, the water would eventually recede and they could rebuild. But the 2010 Deepwater Horizon oil spill shook everyone, according to Kay Maghan, public relations manager, Gulf Shores & Orange Beach Tourism. No one knew what to expect.
"We're used to hurricanes, but an oil spill is a whole other deal," she said.
Within days of the drilling platform explosion that leaked approximately 134 million gallons of oil into the Gulf, most future visitors to Gulf Shores canceled their hotel reservations, and no new bookings were being made. Maghan said the community quickly realized that without the beach and Gulf waters, they had no tourism industry. It opened their eyes to how crucial it was to protect their environment.
Ironically, the oil spill provided Gulf Shores and other affected areas with the funds to focus on sustainability. Just weeks after the April 20 disaster, scientists, economists and restoration experts began determining the extent of the damage, and a year later BP made its first $1 billion payment toward restoration. In total, the company responsible for the spill will pay trustees $8.8 billion over 20 years.
Communities can propose projects which are then reviewed and funded by the trustees managing oil spill funds. Gulf Shores quickly proposed a plan for improvements to Gulf Shores State Park, including rebuilding an in-park hotel destroyed by Hurricane Ivan in 2004. Maghan called the Gulf State Park Enhancement Project a "gamechanger," one that inspired residents and showed them what was possible with BP funds.
A Hilton property, Lodge at Gulf State Park is the first FORTIFIED Commercial – Hurricane Bronze Level hotel in the world, an enhanced building standard put to the test when Hurricane Sally recently hit the area. While its neighbors sustained damage that forced them to close for up to nine months, the Lodge lost only a few gutters
The 350-room hotel is also LEED-Certified Gold and features recycled Alabama building materials, reduced energy usage and a footprint one-third smaller than that of the original hotel. Additionally, the Lodge collects condensation from the HVAC system — up to 8,400 gallons per day in the summer — and uses it to replace water in the pool. Governor Kay Ivey called the property "the crown jewel of Alabama tourism" when it opened in 2018.
The Gulf State Park Enhancement Project included an Interpretive Center that introduces visitors to the park; its nine ecosystems; and its 28 miles of trails, 13 of which are new, as well. There's also a new Learning Campus with classroom space and student accommodations.
As the Gulf State Park Enhancement Project progressed, the push to protect Gulf Shores' natural assets snowballed, according to Maghan. In 2016 local officials, businesses and individuals started a beach litter program that morphed into the Leave Only Footprints program. During its first year of operations, Leave Only Footprints removed more than 161 tons of trash and materials from Gulf Shores' and neighboring beaches.
Meanwhile, Alabama Conservation Foundation launched several programs. The Share the Beach program encourages visitors to help in its conservation of the endangered sea turtles that nest on Alabama beaches May through October. Similarly, the foundation enlists the help of local restaurants in its oyster shell recycling program. To date, the foundation has collected nearly 16 million oyster shells and returned them to the ocean. Oyster shells provide habitats for other oysters and create reefs that provide habitats for other marine life and serve as natural breakwaters.
The city of Gulf Shores itself is far from done when it comes to protecting the environment. It recently purchased land on the bay side of Little Lagoon to keep it from being developed, and it is constructing a new facility with classrooms, learning laboratories, organic gardens, greenhouses, ropes courses, accessible trails and more.
Scheduled to open in late 2022 or early 2023, the Gulf Coast Center for Ecotourism & Sustainability will also serve as the newest base for Jean-Michel Cousteau's Ambassadors of the Environment. In the program, participants will learn about nature and how to sustain it in Alabama and throughout the world.
As the city's vision continues to evolve, more sustainable projects will follow, with the ultimate goal to preserve what makes Gulf Shores such an incredible place: its environment. And all of this wouldn't have been possible without the unfortunate threat to the environment in 2010.
"Funding from the oil spill is allowing our communities to do things we never would have been able to otherwise," Maghan said.
SCENIC DRIVES
While the beautiful white sands are hard to leave, don't miss the opportunity to explore. From Gulf Springs head west on the Alabama Coastal Connection Scenic Byway (State Route 180) to Fort Morgan, which played a significant role in the Battle of Mobile Bay in 1864. Then take the car-friendly Mobile Bay Ferry to Dauphin Island, home to Dauphin Island Sea Lab and Fort Gaines. Pick up the drive on SR 193 and continue along Mobile Bay as far north as time allows before heading back to Gulf Shores.
Or enjoy the coastal views to the east. Take SR 182 to the Alabama-Florida border, stopping at Flora-Bama for oysters and live music. Across the border, continue on SR 292 to Gulf Beach Highway and turn right. At South Blue Angel Parkway, turn right again and skirt Naval Air Station Pensacola until you arrive at Pensacola Light- house & Maritime Museum or the National Naval Aviation Museum.
Want to venture inland? Go east on SR 182 until you reach SR 161. Take it north to SR 180 and turn west. At Foley Beach Express turn north and follow it to US 98. Drive all the way to the coast and continue as far north as Spanish Fort. Believe it or not, this route is also part of the Alabama Coastal Connection.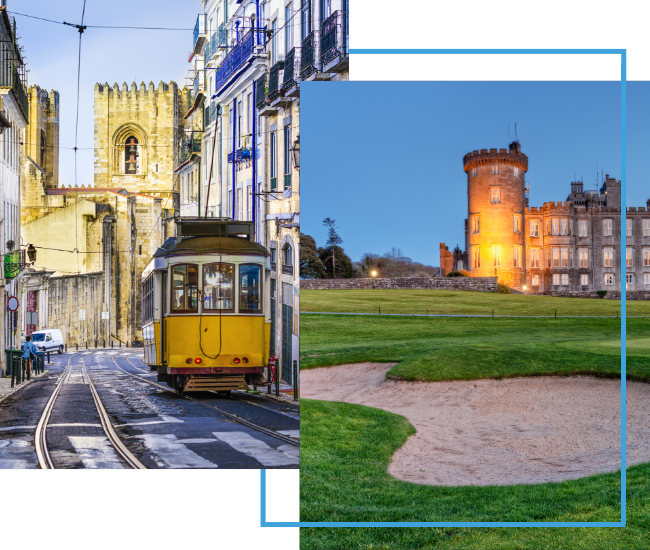 FX Excursions
FX Excursions offers the chance for once-in-a-lifetime experiences in destinations around the world.
Explore Excursions
The Perelman Performing Arts Center (PAC NYC), the cultural cornerstone and final public element of the World Trade Center site, opened this September.  The new performing arts center in Lower Manhattan provides a dynamic home for the arts, serving audiences and creators through flexible venues enabling the facility to embrace wide-ranging artistic programs.
Whether you call secondhand fashion treasure troves "thrift stores," "fripperies," "charity shops," "vintage boutiques" or something else, shifting the paradigm from "old clothes" to "new finds," you may find the best, most conversation-starting souvenirs inside these shops and neighborhoods located in the world's most fashionable cities and a few unexpected places.