Boston is often called "America's Walking City," and one of its most famous attractions is the Freedom Trail, with good cause. Many Bostonians, and perhaps even some visitors, may think something so popular must be overrated, but nothing could be further from the truth. The 2.5-mile red line covering 16 of Boston's most historic sites includes important museums, parks, churches and burying grounds.
A visitor can take any number of guided tours, but the nonprofit Freedom Trail Foundation offers some of the most comprehensive and entertaining (while also helping to preserve the official historic sites). On the group's most popular Walk into History tour, an in-character, costumed guide in 18th-century garb leads you to 11 sites including Boston Common, King's Chapel, Old South Meeting House, the Boston Massacre site and Faneuil Hall. The organization also leads other themed tours such as African-American Patriots, Revolutionary Women, and North End. Not only do you get a history lesson, you also get a good feel for Boston's layout, so you can go back later and visit stores and restaurants that catch your eye along the way.
While the Freedom Trail seems like a city institution that existed forever, its origin story is pretty entertaining. Improbably enough, it was created after a columnist at a Boston newspaper in 1951 wondered in print why it was so difficult to find the city's revolutionary historic sites. On March 8, 1951, Bill Schofield wrote, "All I'm suggesting is that we mark out a 'Puritan Path' or 'Liberty Loop' or 'Freedom's Way' or whatever you want to call it, so [visitors and locals will] know where to start and what course to follow."
Mayor John B. Hynes read the column and moved forward to create the path. Signs were put up to mark an approximately one-mile-long route from Boston Common to the North End, but it took a while for the red path as we know it now to be realized. In 1958 the red line was added, and over the years the route changed to include Charlestown and more sites. Today most people would find it difficult to imagine the city without it.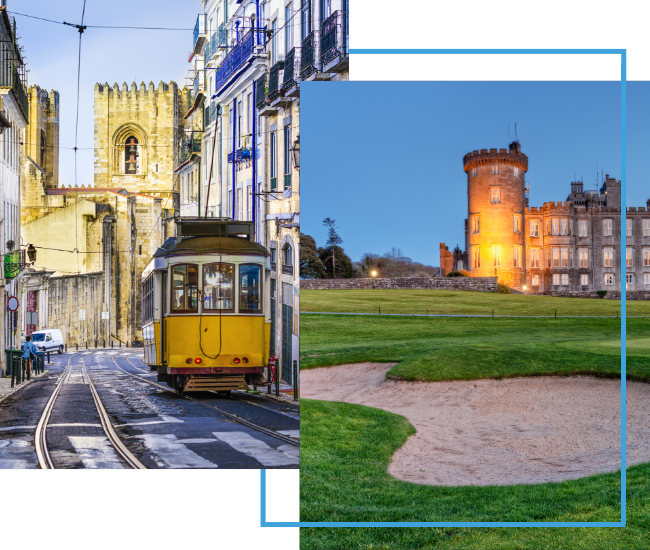 FX Excursions
FX Excursions offers the chance for once-in-a-lifetime experiences in destinations around the world.
Explore Excursions
Less than five years ago the world's first hybrid cruise ship, Hurtigruten Expeditions' MS Roald Amundsen, set sail for Antarctica in November 2019 with 450 passengers. The battery-hybrid-powered ship, named for the first man to cross the continent and reach the South Pole, was built specifically for voyages in polar waters. Its battery-hybrid power reduces the ship's consumption and CO2 emissions by 20 percent compared to equally sized ships.
Sponsored Content
Exclusive Sailing with Global Traveler
A few months ago, I flew Polaris business class on a United flight from Dulles (IAD) to Paris (CDG). It was only when I got to my hotel in Paris I realized that I didn't have my iPad or its bag or accessories. Since I had been working on it in the restaurant in the Polaris lounge and then went directly to the gate, I knew I either left it propped up on my table when I packed up or in my business-class seat. But what was the best method to alert the airline about my careless mishap and (hopefully) retrieve it? With spotty data and WiFi, searching for information on my phone was frustrating and slow. Here's what I learned from the anxiety-inducing experience (and unexpected ending) about what to do if you leave something behind on your flight: