Oslo is one of Europe's smallest capitals, with a population of only 672,000. Its Scandinavian latitude means long, dark winters and many cold nights. Summers, short and sweet, are the time to get outside and enjoy spectacular scenery.
Citizens take ecology seriously, as evidenced by an extensive recycling program and the cleanest roadways you'll find anywhere. Visitors are in awe of its pristine fjords, named by National Geographic as "the best unspoiled travel destination in the world." During those long winters, people have their favorite places to entertain friends and clients or just hang out and relax, regardless of weather.
If you prefer to combine some shopping with a taste of Norwegian nightlife (some bars don't serve until 9 p.m.), a good place to start in central Oslo is the main pedestrian street, Karl Johan, with its designer shops, upscale bars and restaurants. Or stay warm in the downtown shopping malls: Paleet, Eger and Steen & Strøm. Then venture to Hegdehaugsveien, another great street for shopping.
For evening cultural offerings, check out the performances at Oslo Opera House on the waterfront. Or stroll the Aker Brygge and Tjuvholmen seaside areas and meet some locals relaxing after work. There's always live music at Victoria, Oslo's main jazz venue.
Not many years ago, if you walked into an Oslo pub for a beer, you had one choice. Now, one pub alone, Schouss Brewpub, offers a rotation of 60. Or chill out with a sub- zero experience at Magic Ice Bar, where the warm welcome includes a winter poncho and gloves so you can enjoy the signature drink served in an ice glass in comfort. A gallery of ice art depicts famous works by Norwegian artists like Edward Munch.
Good music and Latin cocktails draw customers to Perla, a cozy neighborhood bar. For the dance crowd, rave away at The Villa, a techno club. Sample the fare at a Japanese pub, Izakaya, which features a great selection of saké paired with traditional plates, or try Aku-Aku, a tiki bar in the center of the Løkka area.
For LGBTQ+ visitors, the capital takes pride in welcoming everyone, but of particular note is London Pub, downtown, an institution in Oslo since the 1970s.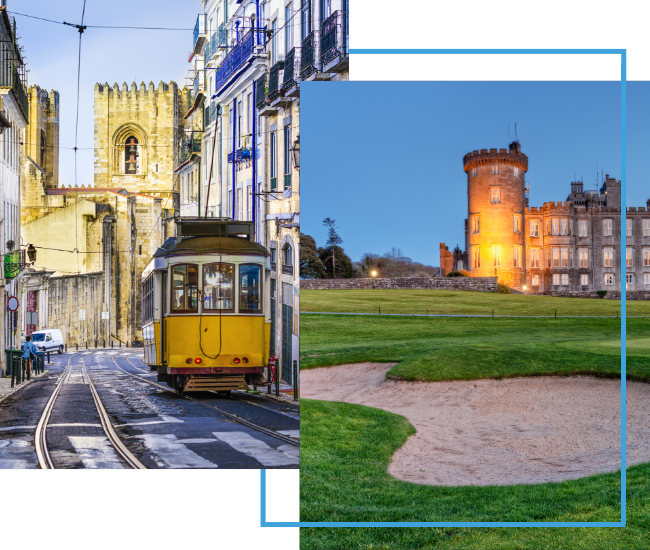 FX Excursions
FX Excursions offers the chance for once-in-a-lifetime experiences in destinations around the world.
Explore Excursions
There may not be snow in Los Angeles this season, but Waldorf Astoria Beverly Hills is certainly full of the holiday spirit, with Christmas, Hanukkah and New Year's events happening in the hotel's gorgeous event spaces.
Sponsored Content
From the moment you step onboard Air Tahiti Nui's Tahitian Dreamliner, you will be transported to The Islands of Tahiti. The French Polynesian carrier considered every detail to awaken its passengers' senses, creating the feeling you are already on the Islands while 30,000 feet in the air.
Looking for fun things to stuff into the toe of a few holiday stockings? Here are some great choices: