Hamad International Airport is the sole international airport in Qatar. Replacing the former Doha International Airport, HIA opened in 2014 in the capital city of Doha on the beautiful Arabian Gulf. The architecturally stunning, supremely efficient and welcoming airport serves as home to Qatar Airways and a gateway to the world, accommodating more than 360,000 flights and 30 million-plus passengers every year.
Over the past 10 years, Qatar has grown, increasing the demand at its airports. A decade ago, more than 5 million passengers a year passed through, but that number reached a record 38.7 million in 2019 and will likely continue to rise rapidly. In the near future, Hamad International Airport will complete a new phase of development that will boost capacity to 52 million passengers a year and will include the construction of Airport City.
Airport City will be built next to the airport on 247 acres of land and will offer commercial development opportunities such as a free trade zone, offices and a business park, hotels and a retail mall. The project will extend and diversify the site's role within aviation generally.
With the ongoing pandemic, Hamad International Airport is taking the needed steps to put the safety and health of its travelers and employees first. Recently, the airport was audited for its health and safety measures and became the first airport in the Middle East and Asia to receive a Skytrax 5-star COVID-19 Airport Safety Rating. The audit evaluated how effectively the airport implements safety policies against Skytrax COVID-19 Hygiene Standards.
The airport recently installed 15 PPE vending machines across its terminal to make it easy for passengers to access various disposable, washable personal protective items including masks, hand sanitizers, face shields and gloves.
Along with providing safety tools for passengers, it also provides multiple entertainment options. Whether arriving, departing or transferring, Hamad International offers travelers endless opportunities for shopping, dining and relaxation. With more than 50 luxury retailers; a mix of sit-down gourmet restaurants and on-the-go dining options; and many lounges, spas, sleep pods and more, visitors find plenty of amenities to keep busy during their time at HIA.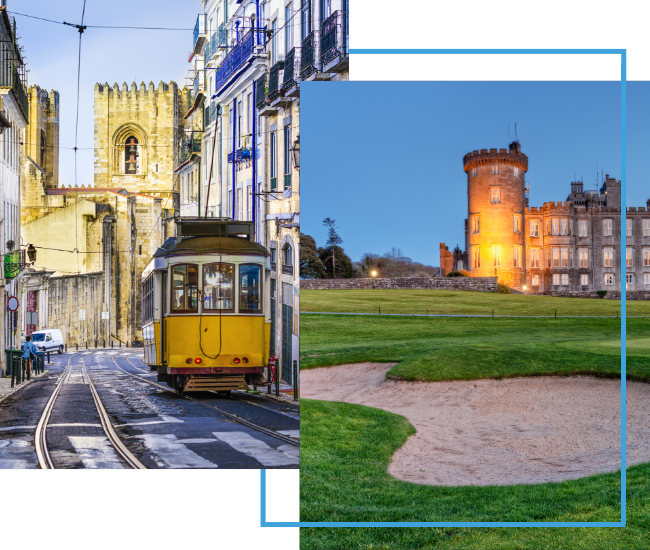 FX Excursions
FX Excursions offers the chance for once-in-a-lifetime experiences in destinations around the world.
Explore Excursions
Think of Tokyo and your mind may wander to the neon signs and bustling crowds of Shibuya and Shinjuku, or the tranquility of the Meiji Jingu shrine, but this huge city offers much to those who explore away from the main tourist areas.
Sponsored Content
Learning more about our readers' travel habits and preferences ensures Global Traveler delivers the content you desire. As the travel industry has adapted and changed over the last few years, it's more important than ever to connect. To best meet your short- and long-term travel content needs, please help us!
Automotive museums of all sizes will always capture the imaginations of car and racing aficionados. However, the best deliver a lot of substance beyond the machine itself. Some place an emphasis on science and technology or history, while others display iconic cars from film and television. Museums established and operated by the world's top automakers (think Mercedes, BMW, Audi and Porsche in Germany, and Toyota, Honda and Nissan in Japan) have built-in followings.