Fiji may be a tropical South Seas paradise where traditional customs like fire-walking and kava ceremonies survive, but this archipelago of 333 islands speaks with a strong Indian accent: You'll find the biggest Hindu temple in the South Pacific, chicken tikka masala everywhere from airports to restaurants, and Hindi as the third major language after English and Fijian. About half of all Fijians are Melanesians intermingled with Polynesians, but more than 40 percent are of Indian descent, whose ancestors were mostly indentured laborers brought from India to work sugarcane plantations from 1879 to 1916, when Fiji was a British colony.
While Fiji draws romantics, divers, luxury and privacy lovers, nature and adventure buffs and families, pick your island carefully: They offer different strokes for different folks, with varying scenery and activities. Ditto for lodgings. Private-island resorts, where only one resort but no village lies on a privately owned island, can be adults-only, couples-only or only allow older children; and options can range from several dozen bures (thatch-roofed cottages) or villas to just three or four for seclusion. The biggest islands, like Viti Levu (called the "mainland"), Vanua Levu and Taveuni, have many resorts with individual bures. Standard hotel rooms in multistory buildings that welcome families and have big pools are located on Viti Levu, where Western hotel chains like Hilton, Westin, Sofitel and Radisson Blu cluster side by side on Denarau Island, a 15-minute drive from Nadi Airport on its west coast where international flights arrive, with more big hotels on the Coral Coast on its south shore.
Here's an island primer: For powdery white-sand beaches fringed with palms and offering water sports — like one of the world's top surfing spots, Cloudbreak, off Tavarua — head for the Mamanuca Islands, where Tom Hanks' Castaway filmed on Modriki and a Survivor episode on Mana. Just west of Nadi, these 20 flat islands are easily reached by high-speed catamaran or ferry from Nadi, while South Sea Cruises and Captain Cook Cruises offer day cruises. The Mamanucas host the family-friendly, private-island Castaway Island Resort, where Fiji's best-known chef, Lance Seeto, serves Pacific fusion; bigger resorts and budget party-hearty resorts cater to young people.
For rugged scenery, mountain peaks, lush forest and volcanic islands, the Yasawa Islands, north of Nadi, offer hiking, traditional Fijian villages and a chance to explore the caves Brooke Shields escaped to in The Blue Lagoon. Reached by high-speed catamaran, seaplane or helicopter from Nadi, the Yasawas claim the luxury private-island resort Turtle Island but also offer backpacker, moderate-priced and upscale resorts.
On Viti Levu, at the south entrance to downtown Nadi, the Hindu temple Sri Siva Subramaniya is a vision straight out of South India: Ornately carved sculptures in vivid primary colors adorn its façade, and a ceiling fresco depicts a six-faced god astride a peacock. To enter, remove your shoes and cover your shoulders and bare legs. A few miles north of Nadi Airport, the Garden of the Sleeping Giant, an orchid botanic garden in the shadow of the Sabeto Mountain foothills, is a gem for a serene nature walk or picnic. With rare varieties like ballerina orchids (that indeed look like delicate ballet dancers), the garden was the private collection of Perry Mason actor Raymond Burr, who bequeathed it to Fiji. Nearby, zip-line over 35 acres of jungle in the Saveto Valley and walk to waterfalls and natural pools fed by rapids on paths lined by pineapples, coffee trees and tree ferns at Sleeping Giant Zipline Fiji, named for the mountains that resemble a reclining human.
For fantastic diving, pristine rainforest and wildflowers, Taveuni Island leaves no doubt why Fiji is nicknamed the "Soft Coral Capital of the World," thanks to its Rainbow Reef, Purple Wall, Great White Wall and Yellow Grotto, named for the vivid colors of their coral in the Somosomo Strait. Dubbed the "Garden Island," Taveuni preserves most of its rainforest in Bouma National Heritage Park. Here you can walk to three Tavoro waterfalls, each at a different elevation, first on a lush path lined by torch ginger and brilliant foliage, then uphill through thick forest. On its Lavena Coastal Walk, you scramble across rocks to swim in a double waterfall after a walk along the beach filmed in Return to the Blue Lagoon, a boat ride or sea kayak excursion from Lavena village.
If you yearn for an ambitious hike (six hours minimum, round-trip), you can hike to Lake Tagimoucia in Taveuni's central mountains and possibly glimpse the rare tagimoucia flower that grows only on its shore. Or trek to Des Voeux Peak, the island's second-highest peak at 4,000 feet, for panoramic views of the lake and distant islands. Taveuni offers resorts at moderate and luxury prices, plus private-island resorts on tiny islands off its north coast, like ultra-luxury Laucala, owned by the Austrian billionaire founder of Red Bull (and formerly by Malcolm Forbes).
For history buffs, explore Levuka, Fiji's first European settlement and first capital when it became a British colony in 1874. The UNESCO World Heritage site lies in the Lomaiviti Islands east of Viti Levu. Once a magnet for Europeans in the whaling, sandalwood and sea cucumber trade, a rowdy place with more than 50 hotels and bars, today it's a sleepy village of 4,000 where wooden storefronts line its waterfront on Ovalau Island.
To truly get away from it all, the Lau island group is Fiji's remotest region: 57 islands sprinkled across a vast territory east of the rest of Fiji. No banks, tourist shops or restaurants are here, and only a few islands offer lodgings of any kind, but the ultra-luxury private-island resort Vatuvara opened in late 2015.
Fiji Info to Go
Fiji Airways offers non-stop flights from Los Angeles (LAX) and Honolulu (HNL) year-round and from San Francisco (SFO) seasonally to Nadi International Airport on Viti Levu. The airline, which also offers Fiji as a stopover from Sydney Airport (four hours) and Auckland Airport (three hours), codeshares with American Airlines and Alaska Airlines. Fly to other islands from Nadi or Suva, Fiji's capital, whose Nausori International Airport lies 15 miles from the city, or go by boat.
Where to Stay in Fiji
Laucala Island Resort This private-island resort of 25 one- to three-bedroom bures with private pools on a 3,000-acre island features five restaurants, a cooking school, a spa, horseback riding and a golf course. Laucala, off Taveuni $$$$$
Turtle Island Resort On a 500-acre, privately owned island, this solar-powered resort of 14 bures features dining at one communal table and a sea turtle conservation program that helps local schools. Turtle Island, Yasawas $$$$$
Vatuvara Private Islands This ultra-luxury private-island resort offers only three huge stone and timber villas (the biggest a 5,220-square-foot one-bedroom), each with private pool and beach and spare-no-expense amenities, on an 800-acre island. Kaibu, Lau $$$$$
Restaurants in Fiji
Governors Restaurant In a restored colonial bungalow home of a Fiji statesman, surrounded by vintage photos and travel posters, enjoy Fijian specialties and international food on the veranda or in the dining room. 46-50 Knolly St., Suva $$
Nadina Authentic Fijian Restaurant Enjoy local specialties like kokoda (fish marinated in lemon juice and coconut milk), banana leaf-wrapped seafood, and shrimp with tree ferns in coconut milk plus friendly service in thatched-roof pavilions. Denarau $$
Taste Fiji Kitchen Try lunch or breakfast at this modern, stylish fusion restaurant acclaimed for caramelized pork belly, tamarind vegetable noodles and gluten-free sweets using local ingredients. Its owners once cooked for VIPs in England. Lot 1 Cawa Road, Nadi $$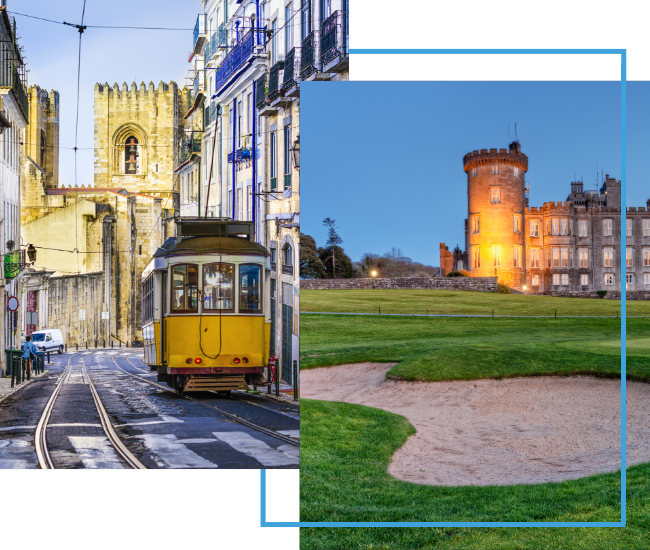 FX Excursions
FX Excursions offers the chance for once-in-a-lifetime experiences in destinations around the world.
Explore Excursions
Less than five years ago the world's first hybrid cruise ship, Hurtigruten Expeditions' MS Roald Amundsen, set sail for Antarctica in November 2019 with 450 passengers. The battery-hybrid-powered ship, named for the first man to cross the continent and reach the South Pole, was built specifically for voyages in polar waters. Its battery-hybrid power reduces the ship's consumption and CO2 emissions by 20 percent compared to equally sized ships.
Sponsored Content
United Airlines is in the midst of a major initiative to modernize its fleet over the next several years. After first announcing the plan in 2021, planes fitted with United's signature interior are finally beginning to appear across the airline's narrowbody fleet of Boeing and Airbus planes. United flyers are sure to notice these enhancements from the moment they step on board: Each new or updated plane sports remodeled seats, seatback entertainment screens for everyone, Bluetooth connectivity and more, all adding up to a better experience on every journey.
A few months ago, I flew Polaris business class on a United flight from Dulles (IAD) to Paris (CDG). It was only when I got to my hotel in Paris I realized that I didn't have my iPad or its bag or accessories. Since I had been working on it in the restaurant in the Polaris lounge and then went directly to the gate, I knew I either left it propped up on my table when I packed up or in my business-class seat. But what was the best method to alert the airline about my careless mishap and (hopefully) retrieve it? With spotty data and WiFi, searching for information on my phone was frustrating and slow. Here's what I learned from the anxiety-inducing experience (and unexpected ending) about what to do if you leave something behind on your flight: