THE FIRST THING TO KNOW about touring Tangier: Don't go without a guide. On the first day of our stay, we made that mistake. A maddening array of eager escorts approached at what seemed like every few steps, some quite aggressive. The next day, we engaged guide Aziz Begdouri to lead the way. It was as if a force field surrounded us. No one harassed us. Moroccans we passed nodded in greeting to Begdouri, a respected figure who owns Hotel La Maison Blanche in the old quarter.
Begdouri and Ahmed Taoumi, former president of Tangier's professional guides association, are veteran guides, speak excellent English and come recommended.
Most Tangier visitors arrive by ferry from Spain, independently or on a package tour. Either way, a professional guide who won't corral you into some nephew's shop is a must. Find private guides through websites such as viatour.com and getyourguide.com. Tour operators who vet guides for Tangier itineraries include Audley Travel, Grand Circle Travel, Kensington Tours, Odynovo, Destination Morocco Tours and Intrepid Travel.
You can experience Tangier on a daytrip or overnight focusing mainly on the old quarter, the medina, with its 15th-century fortifications in the kasbah and its labyrinth of narrow streets boasting buildings in a rainbow of colors and architectural styles: Islamic, Berber, Art Deco. Markets teem with produce; artisan shops display rugs, mosaics and folk art.
During the early 1900s, Tangier became a nest of spies and shady characters, followed years later by playboys and wealthy expats such as Woolworth heiress Barbara Hutton. Beat Generation authors Jack Kerouac and William S. Burroughs hung out in the cafés of the Petit Socco where visitors still sip mint tea and people-watch. By the 1970s Tangier deteriorated. Revitalization under current King Mohammed VI made it respectable again. Check out the Kasbah Museum's art and archaeological finds in a former sultan's palace. Another former sultan's abode once served as U.S. diplomatic headquarters, the Tangier American Legation. It highlights past U.S. and European work in Tangier; a museum displays belongings of Beat Generation author Paul Bowles.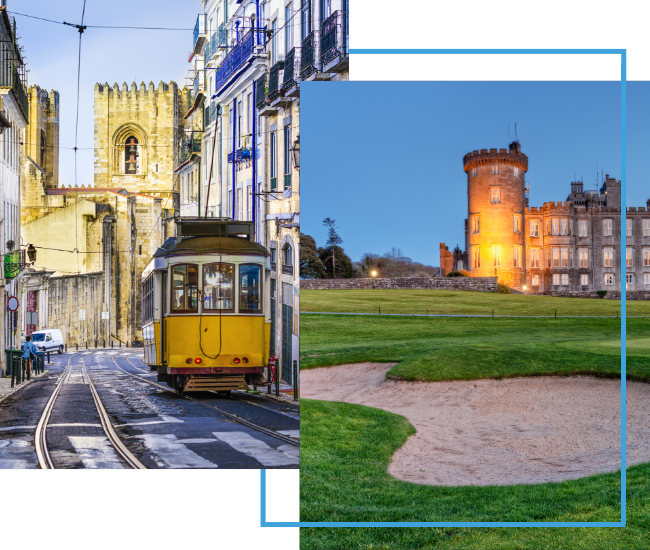 FX Excursions
FX Excursions offers the chance for once-in-a-lifetime experiences in destinations around the world.
Explore Excursions
Pleasant weather, autumn foliage and vibrant flowers are among the many delights awaiting nature lovers at botanical gardens and arboretums across the United States. However, some of these green spaces take on additional color this month and through Halloween when enterprising gardeners, landscape architects, management and other creative minds cast a spell with themed environments running the gamut from spooky to utterly bewitching.
Sponsored Content
One affordable plan can protect an entire year of trips: business or pleasure, short or long, domestic or international.
For travelers who love all things autumn, Crystal Springs Resort, New York City's closest destination resort, features special offers and experiences to meet the demands of everyone's fall bucket list. Located only 80 minutes outside New York City in Sussex County, New Jersey, Crystal Springs Resort offers a quick getaway to enjoy fall foliage. Are any of these new offers or experiences on your bucket list?