So many things we take for granted today weren't even part of our daily lives as recently as a decade ago. That notion struck me as I was reading Diana Rowe's article about cellphones. The tiny computers — and let's face it, they are computers, certainly more powerful than the room-sized mammoths of the mid-20th century — we call smartphones allow us to make phone calls, check email, text messages, find step-by-step directions, listen to our favorite music. We can source apps for language translation, currency conversion, flight schedules and weather information. We can find a restaurant and make dinner reservations, check in for a flight or into a hotel. Even in the world's most remote locations, smartphones make it possible to play games, take pictures and record videos.
I can take a photo of the peonies in my backyard and post it on Facebook for a friend in France to see. If I want to reminisce about the day we spent strolling through the flower market in Aix, I can ring her via Facetime and we can take a virtual stroll through the same market.
From Riyadh to Warsaw, world-class golf to top-notch spas, family travel to business meetings, our well-traveled journalists describe the sights, sounds and experiences of discovering destinations around the globe. We'd love to hear about your adventures. Wherever you are in the world, pull out your smartphone and take a quick pic. Send it to me via email (lisa.m[email protected]). The next time you open an issue of Global Traveler or sign on to our website (globaltravelerusa.com), you may see a photo of yourself staring right back at you.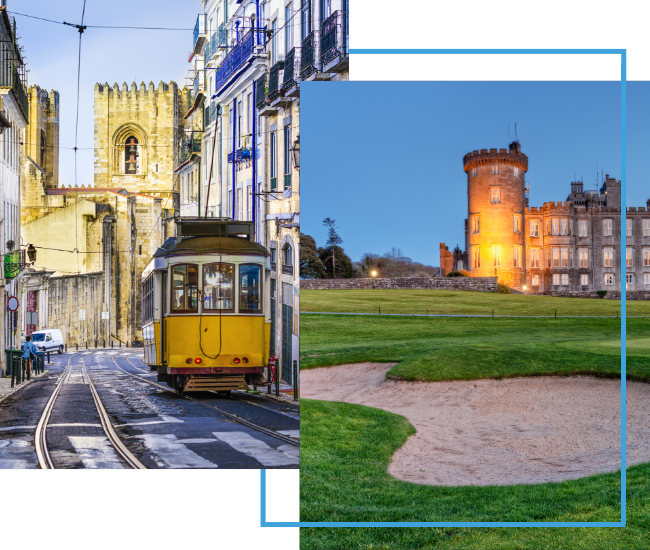 FX Excursions
FX Excursions offers the chance for once-in-a-lifetime experiences in destinations around the world.
Explore Excursions
This is a love story involving a frequent traveler, a swanky business-class lounge, Polaris seat 7A and palate-tempting libations.
Sponsored Content
United Airlines is in the midst of a major initiative to modernize its fleet over the next several years. After first announcing the plan in 2021, planes fitted with United's signature interior are finally beginning to appear across the airline's narrowbody fleet of Boeing and Airbus planes. United flyers are sure to notice these enhancements from the moment they step on board: Each new or updated plane sports remodeled seats, seatback entertainment screens for everyone, Bluetooth connectivity and more, all adding up to a better experience on every journey.
This month head west — at least as far as California, where the second annual Crush It Harvest Festival will be held on the West Pavilion Lawn at The Estate Yountville. The festival is held on Oct. 7, beginning that morning and ending when the sun dips below the valley's horizon.