Granted, a museum may not be the most obvious choice for a wellness escape, but Guggenheim Museum Bilbao, in Spain, is on a mission to change your mind — in a good way.The newly introduced Wellbeing program features innovative opportunities to engage in mindfulness activities within museum spaces in a peaceful, art-centric setting ideal for soothing the mind and inducing a response geared to physical and mental relaxation.
Once you arrive, set your mobile device to airplane mode and turn your thoughts to Slow Gazing. During this pursuit, visitors are invited to join a guided Slow Gazing group tour. Options for Slow Gazing also include an audio tour delving into the mesmerizing sculptural artwork of El Anatsui — among them, the artist's colossal Rising Sea.
On Wednesdays, 2–3:30 p.m., The Quiet Hour is an opportunity to wander the museum on your own after listening to a 15-minute guided meditation in the museum's Atrium. As stated on the museum's website, participation in the program can lead to an improved sense of wellbeing that can help visitors "feel calm and connected."
Science has proved that among the positive human responses to something we perceive as beautiful is stimulation of the brain's prefrontal cortex, which affects our stress response and calms our nervous system. Be sure to make time for Artetik: From the Art on the third floor. This installation, launched in collaboration with Google Arts & Culture, is an interactive exploration of emotions and responses sparked by the museum's art collection.
Check the website for upcoming mindful tours, lectures by experts and holistic yoga classes offered in unique settings, such as integral yoga held in the Matter of Time Gallery, which incorporates movement with Richard's Serra's winding and flowing Matter of Time installation.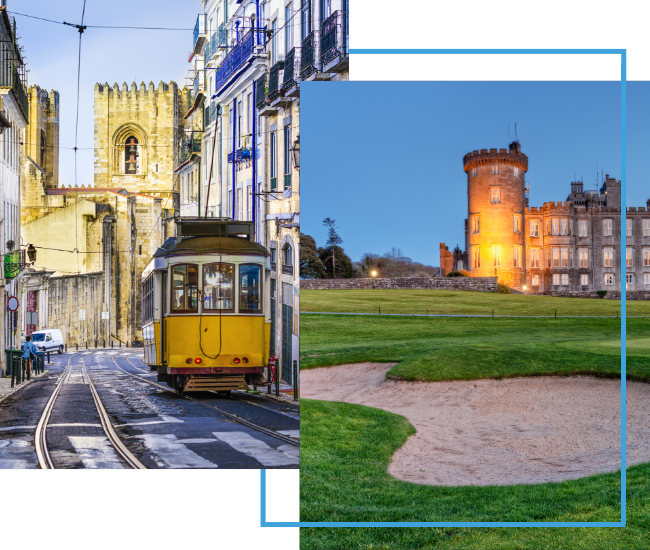 FX Excursions
FX Excursions offers the chance for once-in-a-lifetime experiences in destinations around the world.
Explore Excursions
For its third year, Global Traveler awards the airline, cruise line and hotel brand best representing diversity, equity and inclusion within the travel industry. Over the past year Global Traveler analyzed many airlines, cruise lines and hotel brands to determine which companies prove most committed to changing the world through diversity and inclusion.
Sponsored Content
Whether it's the people, the craic (fun) or the coasts, travelers always find something to love about the island of Ireland. What fills your heart?
The highly anticipated GT Tested Reader Survey has more reason to celebrate in 2024 than ever before. This year marks the 20th anniversary of our GT Tested Reader Survey awards, with many of the winning brands earning milestone accolades for years of dedicated and consistent service.