Name: Slim Zaiane
Title: General manager
Company, city: Kempinski Hotel Mall of the Emirates Dubai; Dubai, U.A.E.
Number of employees: 400
Recent project: Our $100 million property renovation, with the full refurbishment of the Aspen Chalets, took close to four years to complete.
First job: Food and beverage management trainee in Geneva at what was then the Hilton, now a Kempinski
Little-known fact about you: I am British; I was born in Tunisia and studied in Switzerland and the U.K. I speak fluent French, English, Arabic and Italian. I am married with two daughters. I love to run 10k at the end of a hectic day and tend to complete 100k in running per month.
Your Business
What innovations/initiatives do you foresee in the industry over the next years? The Kempinski is a leader in the luxury hospitality market, and currently we focus on innovation to exceed the expectations of millennials, either as a workforce or as present and future guests. The millennial generation is the largest age group to emerge since the baby boom generation, and as this group grows significantly as a proportion of the workforce over the next 20 years, employers will need to make major adjustments in their engagement models.
Best career advice you've received: You must have big dreams to achieve great things; high expectations are key; aim toward the future and start with a clear goal.
What advice would you give someone starting out in the field? Have passion and pass this passion on to your team.
Slim Zaiane as a Traveler
Favorite travel memory or story: Whenever I travel, I collect regional artists' works. I curate a collection of modern art from all the countries I have visited. It is a great tool to remember all the great moments from many years.
One travel tip you cannot live without: Learn something new from every trip. Try the local cuisine and understand the basics of the culture.
Best advice for business travelers: Be mindful that it is easy to get trapped in unhealthy habits when traveling.
About Kempinski Hotel Mall of the Emirates Dubai
What can premium travelers expect from a stay at Kempinski Hotel Mall of the Emirates Dubai? The property is a luxury lifestyle destination at the heart of Dubai. Our guests come not only for the luxury and personalized service but also for the wide range of activities at our doorstep. They can explore the best Dubai has to offer and then retire to their suite for privacy, space and relaxation. Guests choosing our Aspen Chalets also benefit from 24-hour private butler service. Whether guests are traveling on business or with a large family, our stellar staff anticipates their needs.
Tell our readers about your Aspen Chalets. The Aspen Chalets are unique in Dubai and the region. No other hotel has rooms overlooking the legendary Ski Dubai at Mall of the Emirates. The view is absolutely second-to-none, while the décor instantly transports guests to a luxury ski lodge in Aspen.
What are the dining options at the hotel? Each of our restaurants offers a unique dining experience. The flagship restaurant, Olea, presents authentic Levantine cuisine, known in Arabic as the Bilad ash-Sham or Land of the North. This is the traditional cuisine of Jordan, Lebanon, Palestine, Syria, southern Turkey and Cyprus. Authentic Spanish eatery Salero Tapas & Bodega offers creative and authentic tapas as well as a wide selection of paellas and fresh seafood specialties. Aspen by Kempinski celebrates the European tradition of a grand café in the heart of the city. We also have two bars: Noir, offering artisan cocktails, and our poolside bar Mosaic Chill.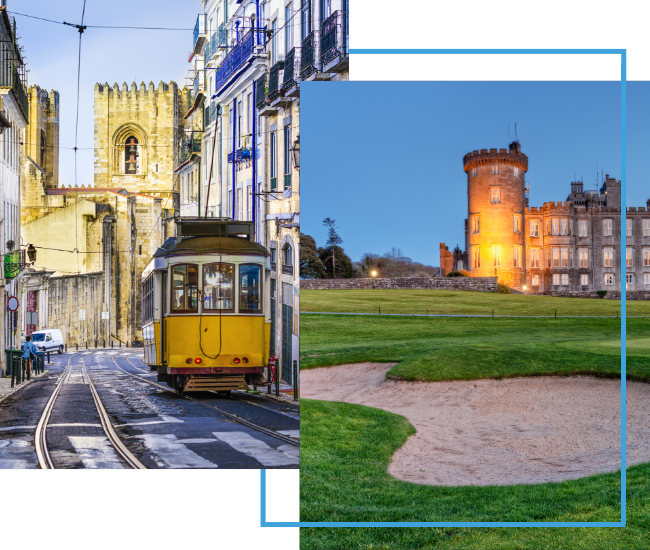 FX Excursions
FX Excursions offers the chance for once-in-a-lifetime experiences in destinations around the world.
Explore Excursions
Less than five years ago the world's first hybrid cruise ship, Hurtigruten Expeditions' MS Roald Amundsen, set sail for Antarctica in November 2019 with 450 passengers. The battery-hybrid-powered ship, named for the first man to cross the continent and reach the South Pole, was built specifically for voyages in polar waters. Its battery-hybrid power reduces the ship's consumption and CO2 emissions by 20 percent compared to equally sized ships.
Sponsored Content
Nashville's once-modest skyline continues to evolve as its luxury market grows. Lavish hotel properties are added to the landscape while acclaimed chefs stake claim in the robust culinary scene and premier cultural offerings round out the city's repertoire.
A few months ago, I flew Polaris business class on a United flight from Dulles (IAD) to Paris (CDG). It was only when I got to my hotel in Paris I realized that I didn't have my iPad or its bag or accessories. Since I had been working on it in the restaurant in the Polaris lounge and then went directly to the gate, I knew I either left it propped up on my table when I packed up or in my business-class seat. But what was the best method to alert the airline about my careless mishap and (hopefully) retrieve it? With spotty data and WiFi, searching for information on my phone was frustrating and slow. Here's what I learned from the anxiety-inducing experience (and unexpected ending) about what to do if you leave something behind on your flight: