By the time you finish reading this article, a new building will probably open in Singapore. At the very least, the concept for a new attraction will be drafted. With all the construction and expansion — the country has grown by more than 25 percent through reclaimed land since its independence in 1965 — it could be said the biggest industry in Singapore is Singapore itself.
And rightfully so. Tourism remains one of the largest industries in Singapore. The city has invested significant time and money in constructing integrated resorts offering world-class shopping, casinos and 5-star dining in a bid to attract visitors from around Asia while encouraging travelers from the rest of the world to consider Singapore as a travel destination.
Tourism numbers from November 2010 indicate a 16 percent increase in visitor arrivals year over year, with nearly 1 million tourists arriving that month, marking the largest number of tourists ever in the month of November and the 12th consecutive month Singapore experienced record arrivals. Most visitors come from neighboring Asian countries including Indonesia, China and Malaysia; but the country also draws strong numbers from Europe and North America.
To attract visitors from around the world, Singapore is ever changing. One popular tourist attraction, the high-end shopping district Orchard Road, welcomed three new buildings in 2010, the first construction in the area in approximately 15 years.
Singapore recently became home to the Marina Bay Sands Singapore, a gravity-defying architectural feat owned and operated by the Las Vegas Sands Corporation. Sands SkyPark, a lush garden with an infinity pool and a restaurant/nightclub, is 55 stories in the air, connecting the three towers. The goal is to attract business travelers to Marina Bay Sands, considered a destination unto itself. Along with a luxury hotel, the property boasts 1.3 million square feet of convention and exhibit space, two state-of-the-art theaters, 800,000 square feet of retail space and more than 50 dining options. And while its four-level casino is impressive, tourists won't find much local flair inside. Singaporeans are forbidden to enter the casino unless they pay a $100 levy. The tax is a government effort to keep the ills of gambling from entering society.
Joining Marina Bay Sands in 2010 was Resorts World Sentosa, an integrated resort on popular Sentosa Island. Costing around $7 billion, the mega-resort has six hotels, the world's largest oceanarium, a 6-star spa, and meeting and event space for up to 12,000 people. Not only do these premium attractions beguile tourists, they are an incredible boost to the already strong Singaporean economy. Resorts World Sentosa alone is expected to employ more than 10,000 directly and another 35,000 indirectly.
The country's efficiency also makes for a pleasant stay. With 100 MRT subway stations, one is always within walking distance of a stop. Buses arrive every 10 minutes, and with car ownership discouraged and an efficient toll system in place — every car is equipped with an electronic device that is loaded with cash cards and scanned at each toll — traffic is virtually non-existent and manageable even at its heaviest times. Streets are clean; locals are friendly; and besides construction, the city is accessible.
With the rate at which Singapore develops, it's a sure bet each subsequent visit will bring a different itinerary of experiences and sights to see.
---
Diversions
Locals forego pleasantries such as "Good morning" or "afternoon" in favor of "Have you malan?" ("Have you eaten?") The running joke is that the people of Singapore love to eat and shop. It is only natural for visitors to indulge similarly. Stop by Maxwell Road Hawker Center (Maxwell and South Bridge roads) with more than 100 stalls serving delicacies, including the famous Tian Tian Chicken Rice. Indulge in a traditional Singaporean breakfast of kaya toast and eggs at Ya Kun (various locations).
Orchard Road is perhaps the most well-known shopping area in Singapore. Modern shopping malls, luxury shops and electronics meccas line the street. You'll also find excellent shopping and sightseeing at Clarke Quay, a great place to stroll along the River and take in the interesting skyline. You can even shop in the wee hours of the morning at the 24-hour Mustafa Centre (145 Syed Alwi Road, tel 65 6295 5855).
An amalgamation of various cultures, Singapore's neighborhoods offer an excellent way to learn more about the country and its people. The Joo Chiat neighborhood is one of Singapore's historic areas, lined with Peranakan (mixed cultures) shophouses, once destined for destruction before the government decided to clean up and preserve the district. Arab Lane or Haji Lane will thrill fashion lovers, while Little India and Chinatown celebrate Singapore's cultural influences — great spots for souvenir shopping. Dempsey Hill is a neighborhood of former British army barracks transformed into interesting shops, bars and eateries.
Every museum in Singapore offers a complimentary guided tour with the price of an admission ticket. At the Asian Civilisations Museum (1 Empress Place, tel 65 6332 7798), visitors can explore the four primary cultural areas that influenced the development of modern Singapore. For a better understanding of Singapore's strong Peranakan culture, the Peranakan Museum (39 Armenian St., tel 65 6332 7591) is a must. More than 20 other museums and heritage centers are located in Singapore.
---
Just The Facts
Time Zone: GMT + 8
Phone Code: 65
Currency: Singapore dollar
Entry/Exit Requirements: U.S. citizens need a passport with at least six months validity to enter Singapore. Visas are required for stays greater than 90 days.
Official Language: recognizes four official languages: English, Malay, Chinese (Mandarin) and Tamil.
Key Industries: Manufacturing, including electronics, biomedical manufacturing, chemicals and engine parts; oil refining and tourism
---
Info To Go
From Singapore's Changi International Airport (SIN), travelers can reach the city in about 30 minutes. A cab ride is around $25. Catch the MRT subway from Terminals 2 and 3. Public bus No. 36 stops at Terminals 1, 2 and 3. For more information, visit www.yoursingapore.com.
---
Checking in with Giovanni Viterale
General Manager of The Fullerton Heritage
The Fullerton Heritage Is A Master Plan To Convert The Marina Bay Waterfront Into An Entertainment Destination. How Far Along Is The Project?
The Fullerton Heritage is a key piece to the Marina Bay waterfront and a prime destination for travelers and locals alike. It includes The Fullerton Hotel Singapore, One Fullerton, The Fullerton Waterboat House, Clifford Pier, Customs House and The Fullerton Bay Hotel Singapore. The precinct is almost complete except for a floating entertainment pod, which is currently being built at Clifford Square (next to Clifford Pier) and will be the finishing touch. An outdoor art scheme contains Jeppe Hein's socially modified benches, and the works are slated for completion by the second quarter of 2011.
What Can Guests Expect At The New Fullerton Bay Hotel?
The Fullerton Bay Hotel Singapore is an intimate 100-room property completely built on water and ensconced between two heritage buildings, Clifford Pier and Customs House. The hotel opened July 8, 2010, and the aesthetics represent the rich heritage of the site. The completion of the hotel is a big step in the development plans for The Fullerton Heritage.

The Fullerton Hotel Is A Singapore Landmark. How Do The Two Hotels Differ?
The Fullerton Hotel and The Fullerton Bay Hotel complement each other beautifully; the former upholds the rich heritage and significance of Singapore while the latter integrates a part of the heritage within stunning architecture and thoughtful design. In 2010, the Fullerton Heritage Gallery was launched in The Fullerton Hotel to showcase the past and future of the area. The 800-square-foot gallery features photographs, maps, stamps and philatelic materials that date back to 1932. Of note are two red pillar post boxes, which found their way to the streets of Singapore in 1873 during British colonial rule; and the Foundation Stone, laid by the first president of Singapore, Mr. Yusof bin Ishak.
Share A Little About The History Of The Area.
Clifford Pier is a landmark; it was the first port of call for immigrants to Singapore before becoming a ferry terminal. It was marked for conservation in 2006 and re-launched in 2008. Customs House is the former headquarters of the customs police and was one of the first public buildings to be built in a modern style in Singapore. Today it is a venue for fine dining and entertainment. The design of The Fullerton Bay Hotel is meant to evoke the historic element of the area.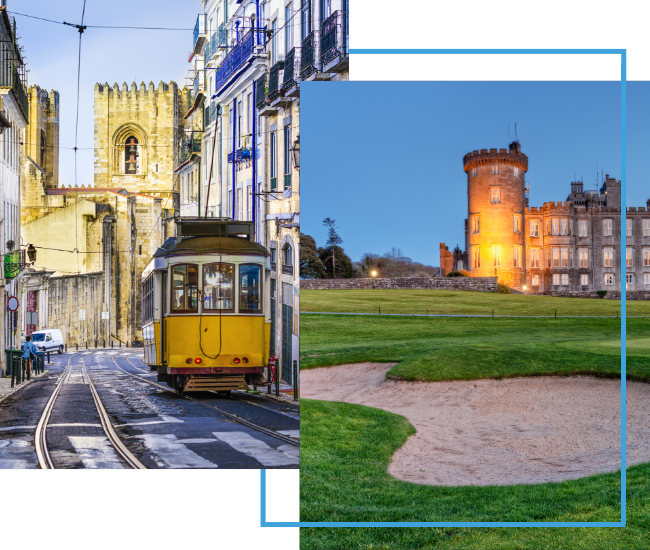 FX Excursions
FX Excursions offers the chance for once-in-a-lifetime experiences in destinations around the world.
Explore Excursions
Red Savannah launched a new series called In the Footsteps of…, which debuts itineraries of well-known figures, the first being Coco Chanel. As Chanel No. 5 celebrates its 102nd anniversary this year, the travel company invites fashion lovers, history enthusiasts and admirers of Coco Chanel to experience the new itinerary, In the Footsteps of Coco Chanel. The experience allows travelers to step into the remarkable life of one of most iconic figures in the fashion world.
Sponsored Content
Don't risk losing all the money you've spent if you must cancel your trip at the last minute. Allianz Travel Insurance can give you:
Mazatlán, Mexico, has long been an attractive home destination for Canadian and American retirees, but, in recent years, young, digital nomads have also discovered the charms of this coastal city, finding inexpensive accommodations, beautiful weather and plenty of bandwidth for working remotely. The laid-back beach scene definitely eases the transition of relocating to Mexico's West Coast.