Returning from the 1997 ceremonies that handed Hong Kong over to become the intended commercial center of China, I routed myself through Shanghai. In contrast to the gleaming city in the south, I found a dilapidated town. Once-grand Art Deco buildings had faded to shabbiness, and ox carts plodded among the cars and bicycles on downtown streets. But in fewer than 20 years, Shanghai achieved an incredible transformation. On the historic Puxi side of the Huangpu River, reclaimed buildings along the Bund now house fancy restaurants and hotels. Across the water in Pudong, a former swamp now crowded with skyscrapers stands as one of the world's busiest financial districts. With its sights set on becoming a global city, Shanghai is booming.
Founded more than 700 years ago in a strategic position at the mouth of the Yangtze River, Shanghai, which means "city on the sea," existed as a sleepy fishing village until the mid-19th century. After the Opium War, Europeans carved it into concessions and created a major shipping port, with the native residents supplying cheap labor for what became a wealthy city of European-style mansions, boulevards and gentlemen's clubs. Factories manufactured products from automobiles and punching machines to textiles and athletic shoes, and by the 1920s and '30s Shanghai thrived as a major East Asian center of international trade and finance despite an underside of opium smuggling and racketeering.
After declaration of the People's Republic of China in 1949, Shanghai lost dominance to Hong Kong, stagnating somewhat until the open door policy of the 1980s led to a resurgence of trade and investment. In the 1990s, Deng Xiaoping anointed Shanghai "head of the dragon" to pull the country into the future. In one of the fastest expansions the world has ever seen, Shanghai emerged as the country's most vibrant and metropolitan city. To see Shanghai today, they say, is to see China tomorrow.
The fast development of the six pillars of industry — manufacturing automobiles, electronic and communication equipment, petrochemicals, steel products, equipment assemblies and biomedicine — contributed significantly to the great economic leap. Shanghai serves as headquarters for SAIC Motor, one of the country's largest automotive corporations; Jiangnan Shipyard, one of the oldest shipbuilders; and Baosteel Group, China's largest steelmaker. Heavy industries accounted for 78 percent of the gross industrial output in 2013. A large number of industrial zones support secondary industries, and the city also leads in production of ethylene, plastics, microcomputers, integrated circuits and mobile phones.
Finance as a leading engine of growth dates back to the establishment of the special economic Lujiazui Finance and Trade Zone in Pudong, where Chinese and foreign commercial institutions, stock exchanges, securities and insurance companies come together in a brand-new forest of gleaming skyscrapers. Nearly 300 of the world's 500 top enterprises invested in China, whose stock market ranks among the top five in the world.
Recognizing trade and shipping generate commercial strength, Shanghai moves goods via air, ground and sea. Its two airports rate among the world's top five in handling cargo. Ranking highest in both tonnage and volume of container shipment, Shanghai boasts the biggest and busiest port in the world.
Also booming are various service industries: catering and hotel management, entertainment and broadcasting, education and health, consulting and information, real estate and public utilities. Conversion of factories and mills into galleries and studios created a cluster of more than 100 creative industries. A hugely popular tourist destination, Shanghai attracts the conference and meeting sector and boasts a massive cruise ship terminal north of the Bund.
A stand-alone province within the nation, Shanghai is creating nine new surrounding towns to decentralize the government. The Communist party chief officially outranks the mayor, but political power in the city is considered a stepping stone to higher positions in the national government.
While Chinese leadership calls for greater tolerance of slower growth, Shanghai's goals are far from modest. Working with innovation and high-value industries as a model, the city's Four Centers strategy of achieving a center of international excellence in finance, trade, shipping and general economics focuses on developing financial services, logistics and cultural industries. In September 2013, the city set up the 11-square-mile Pilot Free Trade Zone to attract foreign investors with preferential tax and customs policies.
Shanghai wants to become the Silicon Valley of China. The city's "1122 initiative" aims to make the city a cultural metropolis by the year 2020 by developing design, art and international fashion.
Hailing from a science background, President Hu Jintao sets his sights on accelerating the high-tech and service industries with support from top Chinese scientists returning from abroad and an abundant workforce of skilled and unskilled workers. The country still needs to address issues of education, social policies, the opaque legal system, the value of the RMB currency and freedom of speech, but Shanghai is well-positioned to emerge as the premier city of China and the personification of rising Asia in the 21st century.
Things to Do in Shanghai
On the business side of the river, whisk up in elevators for a bird's-eye view from one of the clustered skyscrapers: the Jin Mao Tower, the Shanghai World Financial Center or the newly opened Shanghai Tower (now the world's second-tallest building). Also in Pudong, take in the pottery and jade Chinese antiquities at the Aurora Museum or the international art at the Shanghai Himalayas Museum.
Find bustling action across the river. Clustered around People's Park and People's Square in the heart of the city lie the Shanghai Museum; the Museum of Contemporary Art in a former greenhouse; Shanghai Concert Hall; and the Shanghai Grand Theater, with a contemporary design featuring a take on elements of a classical Chinese pavilion. Get your bearings at the 3D model of the city in the nearby Urban Planning Exhibition Hall.
Along the riverbank, the bustling Bund, as in the 1920s, offers gourmet dining, glitzy nightlife, upscale hotels and luxury shopping. Join throngs strolling the Promenade and admire the refurbished Art Deco buildings transformed into restaurants and hotels. Sample a meal on the roof terrace of M on the Bund or beside the open kitchen of Shook! At the northern end, running parallel to the Bund, the Rockbund comprises a dozen early-20th-century mansions transformed into luxury shops, offices and a museum.
Stop by the heritage Yuyuan Garden and bazaar in the Old City and enjoy the variety of restaurants in the French concession. The Xintiandi development features a genteel, open-air mall of converted traditional shikumen structures. Seek out the hidden nightspots reminiscent of 1920s speakeasies — enter Flask through a Coca-Cola refrigerator door in the wall of a sandwich shop; let the host guide you through a dark corridor to Il Nascondiglio, a private dinner club in a house once owned by Chiang Kai-shek; or track down the 1930s cabaret-style burlesque theater The Pearl for a sense of lively Shanghai past and present.
CHECKING IN WITH CLIVE MURRAY
General Manager, Radisson Blu Hotel Shanghai New World
What business climate do you find in Shanghai?
If you are not afraid to do business in China, opportunities are fantastic. Keep in mind the Chinese/Shanghainese are proud of their culture and food and often do business at meals. They do like to drink, and you've got to be careful because Chinese wine is strong. But it's important to respect their desire to do business at the dinner table.
You came south to Shanghai from Tianjin. How do the regions compare?
In the north, people are far more conservative. Shanghai is an international business city. People are extremely open, well-educated, well-traveled, with a strong desire to interact and improve their business opportunities. I describe the Shanghainese as highly sophisticated people.
How does doing business differ in Shanghai and the West?
The West is direct; China uses the indirect approach. "No" doesn't always mean "no," so it may take many questions to truly understand the meaning of what they are saying and what they need, and working around it. In the West, you tell me what you want. Here you need understanding, telepathy and persistence. Patience is vital.
You worked previously in Japan. How is Shanghai different?
The Japanese got their Confucius culture from China. I see great similarities deep down in the cultural behavior of Chinese and Japanese, but on the surface I find the Japanese more traditional where the Chinese are hungrier to get ahead. I often hear the analogy it took Europe 100 years to industrialize, it took Japan 50 years (and everybody thought that was amazing), but China did it in one generation — they brought people out of predominately an agricultural role into a modern city like Shanghai, and they've grown at an incredible speed.
What sightseeing do you recommend?
It's such an amazing city, you need a weekend to explore the old and the new of Shanghai. Everyone must visit the Bund to see the old European buildings; and across the other side, Pudong, the new financial center, has amazing modern skyscrapers. Those are the postcard shots.
I spend my leisure time in the French Concession. I love the restaurants, the fusion of Asian and Western. There are beautiful tree-lined streets, great bars and a good mix of international people and locals, a great melting pot of cultures, so you get a great feel for town.
Does the city ever overwhelm you?
Sometimes. This hotel is located on the busiest street in Shanghai, the tourist street but also a busy business street. On weekends it can be daunting, but you can escape. In the French Concession you can walk — you could be in France, you could be in Europe. I advise visitors to prepare for a city that doesn't stop. Don't have a closed mind; have patience and you will have strong rewards.
Shanghai Info to Go
Arriving at Pudong International Airport 25 miles east of Shanghai, passengers have four options into town. Taxis cost about $30; for around $6–10, eight bus routes take about 90 minutes to various parts of the city. Subway line No. 2 takes about an hour for less than $2 but requires a transfer. The magnetic Maglev train speeds into the city in about eight minutes at 180 mph for $10, but the terminal is remote from the center of town and requires a subway transfer or taxi onward. Handling domestic flights, Hongqiao Airport, 10 miles west of town, integrates with buses, city subway lines, the nationwide high-speed trains and the long-distance bus station.
Shanghai: Just the Facts
Time Zone: GMT + 8
Phone Code: Country code: 86 City code: 21
Currency: The yuan is the basic unit of the national renminbi.
Entry/Exit Requirements: In addition to a valid passport, visas are required; there are 12 categories depending on the purpose of the visit and intended term of stay. "M" visas cover foreigners coming to China for commercial purposes and require a letter of invitation from the government or a mainland business or institution.
Official language: Mandarin
Key industries: Electronics, chemicals, steel, metal fabrication, medical, petrochemicals, logistics
Where to Stay in Shanghai
Grand Hyatt Shanghai Enjoy "sky pool" swims and cityscape views from rooms on the top floors of the Jin Mao Tower at Hyatt's flagship China hotel in the heart of Pudong. 88 Century Ave. $$$$
The Peninsula Shanghai Opened in 2009 on the Bund, The Peninsula sports an updated Art Deco style with a black marble décor, five restaurants and bars, and a string quartet serenading afternoon tea in the lobby. 32 Zhongshan Dong Yi Road $$$$$
Le Royal Méridien Shanghai In an ultra-convenient location at the edge of People's Square in Puxi experience excellent service, compact guestrooms, 360-degree views in the Nanjing Lu Bar+Lounge and outdoor sunbathing by the pool. 789 Nanjing Road E. $$$$
Restaurants in Shanghai
Lost Heaven Sample Yunnan folk cuisine featuring spicy concoctions of Burmese, Chinese and tribal flavors in an exotic setting at this trendy restaurant so popular reservations are essential. 38 Gaoyou Road $$$
Mr. & Mrs. Bund Iconoclastic chef Paul Pairet puts a modern twist on classic French comfort foods with Saturday and Sunday brunch and weekend late dinners served in a whimsical décor. 18 Zhongshan Dong Yi Road $$$$
Ye Shanghai Ye Shanghai serves a fresh, modern interpretation of Shanghai cuisine in the elegant setting of an updated traditional shikumen house. 338 Huangpi Nan Road $$$$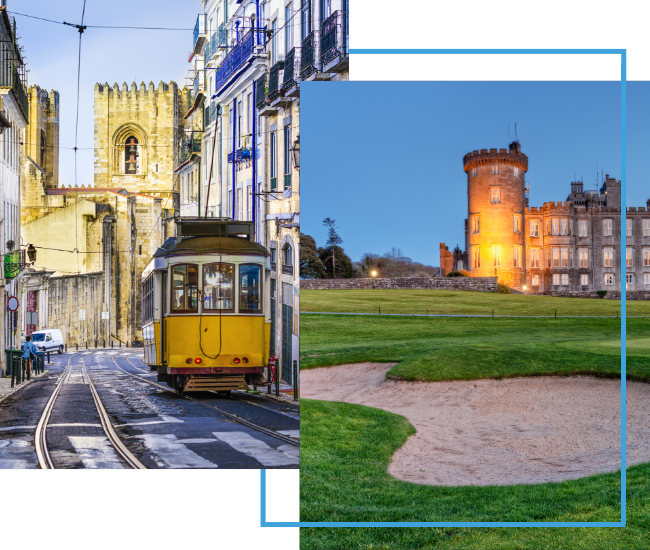 FX Excursions
FX Excursions offers the chance for once-in-a-lifetime experiences in destinations around the world.
Explore Excursions
Mazatlán, Mexico, has long been an attractive home destination for Canadian and American retirees, but, in recent years, young, digital nomads have also discovered the charms of this coastal city, finding inexpensive accommodations, beautiful weather and plenty of bandwidth for working remotely. The laid-back beach scene definitely eases the transition of relocating to Mexico's West Coast.
Sponsored Content
Many small- and medium-sized businesses face time and budget constraints when organizing corporate hotel travel for employees. To address this problem, IHG® Business Edge emerged as a cost-free business travel solution for small- to medium-sized enterprises, offering travel managers exclusive access to enticing perks, handpicked educational resources and comprehensive company travel metrics. IHG Business Edge connects our loyal customers to our portfolio of 5,800 hotels and resorts across 18 brands in more than 100 countries.
For its third year, Global Traveler awards the airline, cruise line and hotel brand best representing diversity, equity and inclusion within the travel industry. Over the past year Global Traveler analyzed many airlines, cruise lines and hotel brands to determine which companies prove most committed to changing the world through diversity and inclusion.